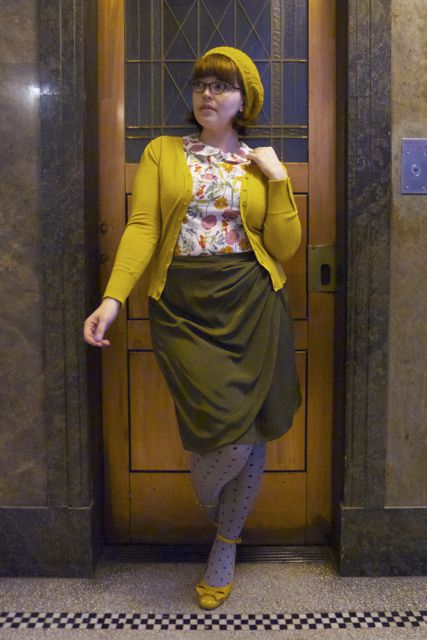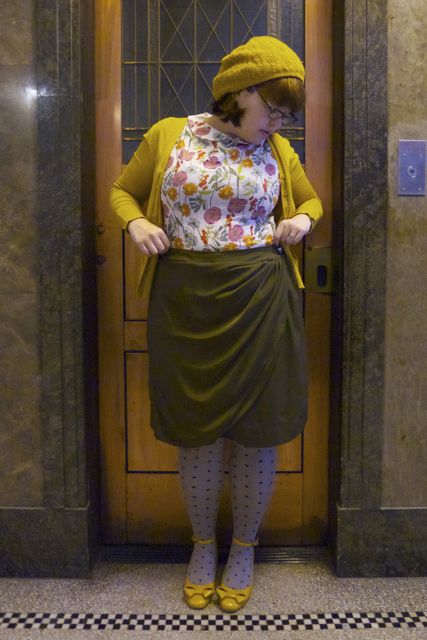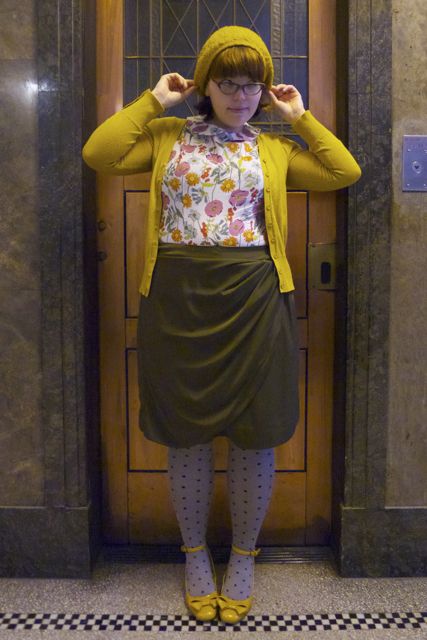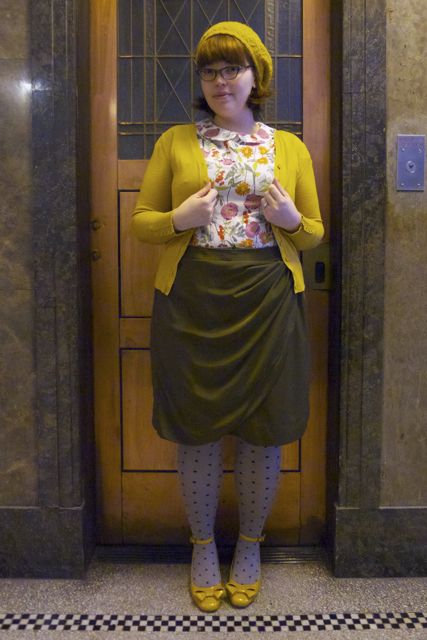 Blouse: Michelle Tan
Cardigan: Glassons
Skirt: eShakti
Tights: mesop
Shoes: I Love Billy
Apologies for the lack of posting yesterday. I've finally succumbed to the dreaded lurgie that seems to have laid everyone else in Melbourne low, and I spent the day in bed.
I wasn't all that much better today, but had to head out briefly to collect some mail and buy a loaf of bread.
As you can see I rugged up "from toes to nose" or actually higher. The beret's probably overkill, but I wanted to keep warm.
The skirt's one of the two items that I bought from custom-making superstar eShakti. You can read my original review here.