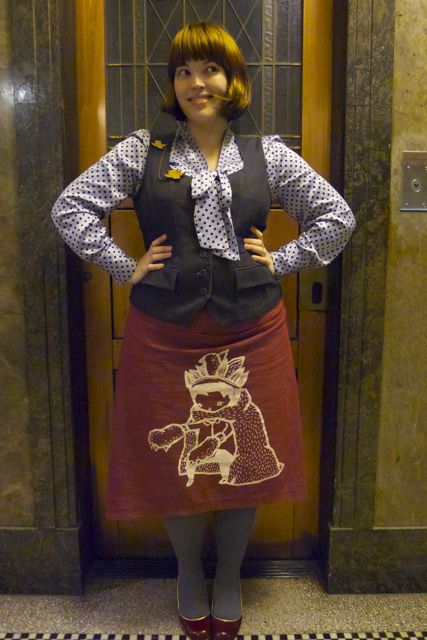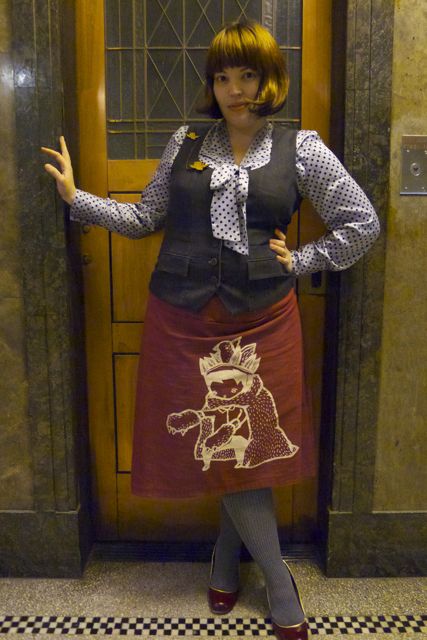 Blouse: Liz Jordan at Noni B
Vest: Target
Skirt: Queen Clothing
Tights: Sussan
Shoes: Poetic License
If there's one trend at the moment that completely baffles me it's the Hi-Lo hem. Otherwise known as the "mullet", this is an item where the hem of the skirt is long at the back and short at the front, and I Just. Can't. Even.
Except it turns out I can. I bought this skirt from Queen Clothing in 2009, because I'd fallen in love with the GhostPatrol print on the front. Back then I was rhapsodising about the scooped hem adding a little glamour to a simple a-line skirt, but now I have to admit the bitter truth: It's a mullet skirt. I have bought, repeatedly worn, and loved a mullet skirt.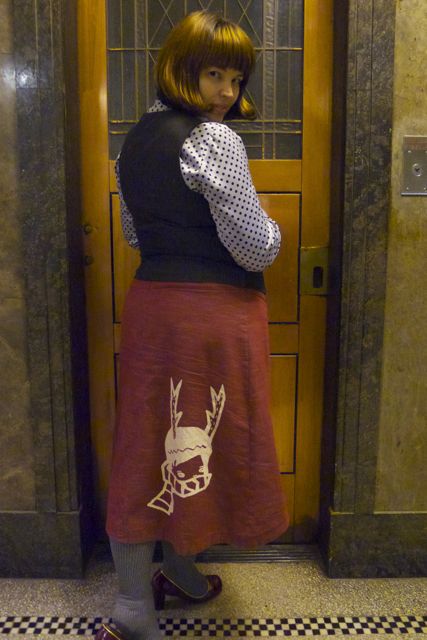 The back of the skirt IS pretty cute though.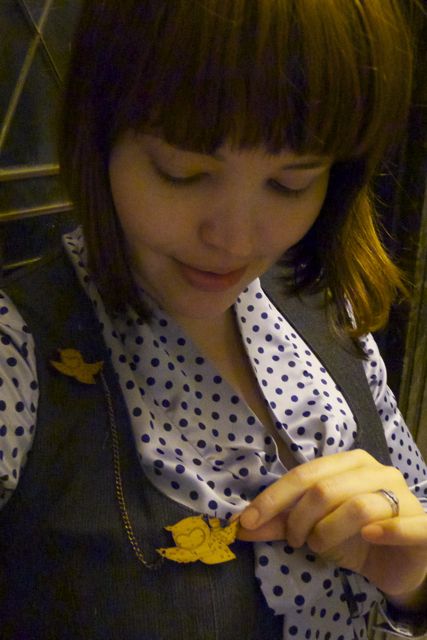 As is my CatRabbit owl brooch.