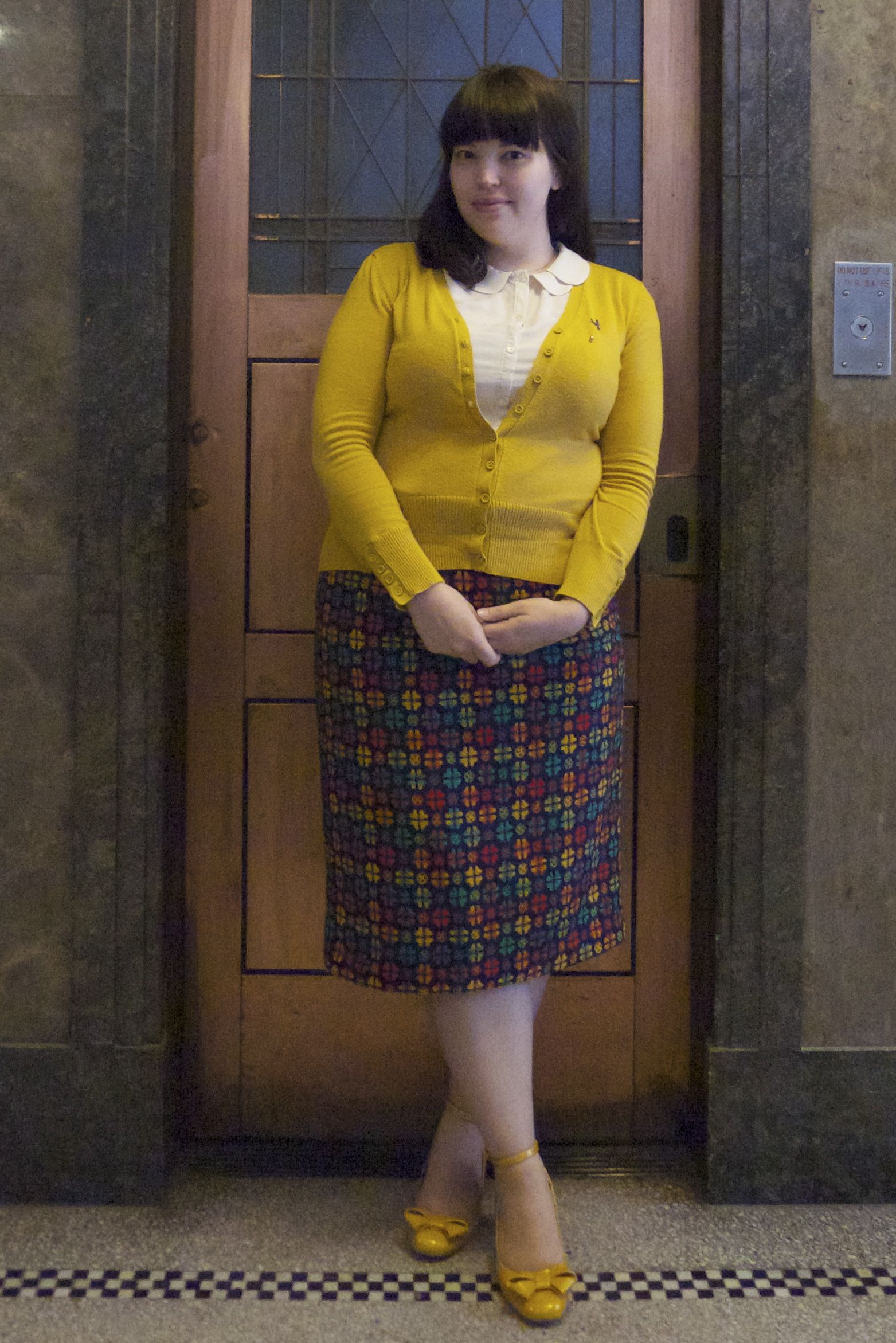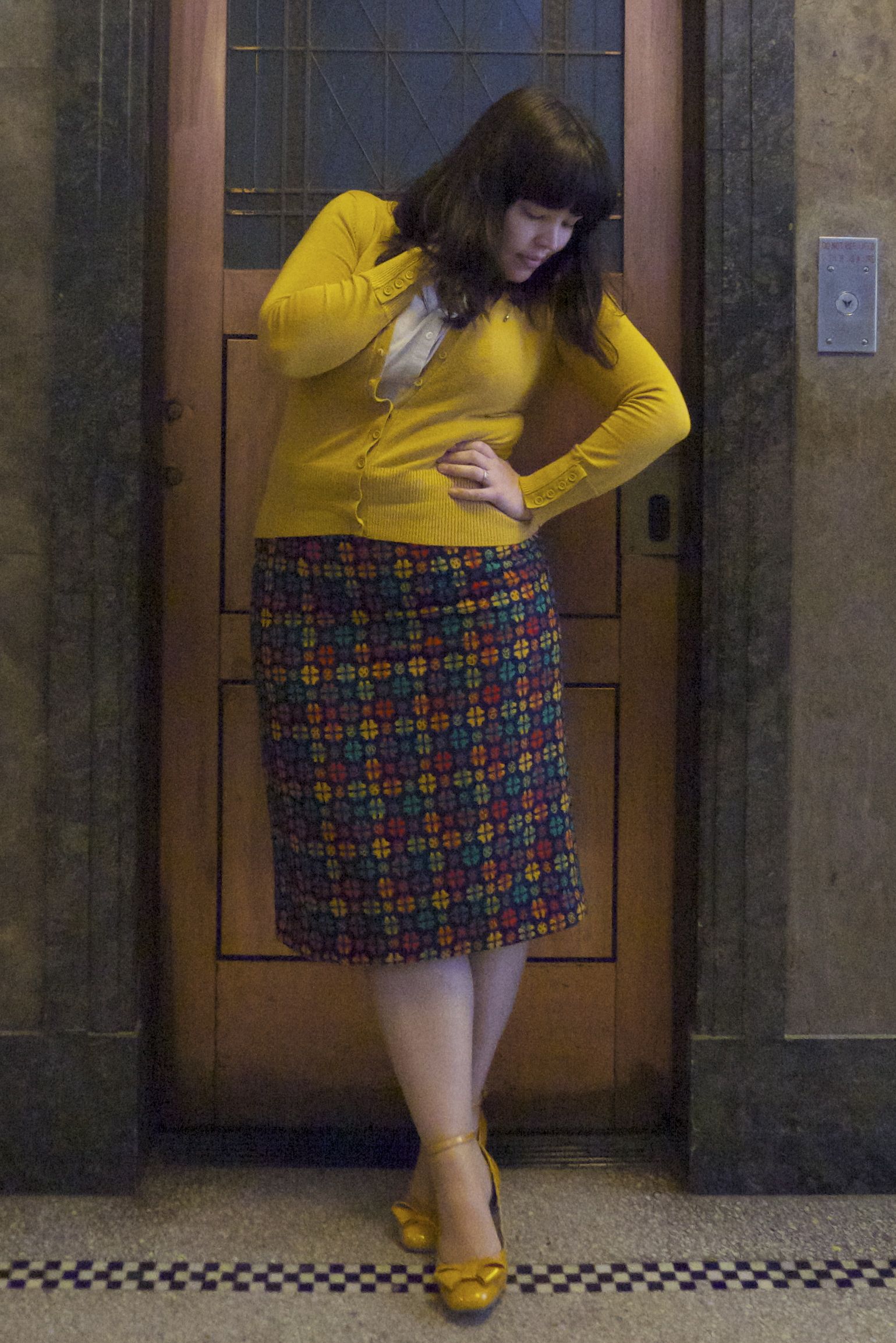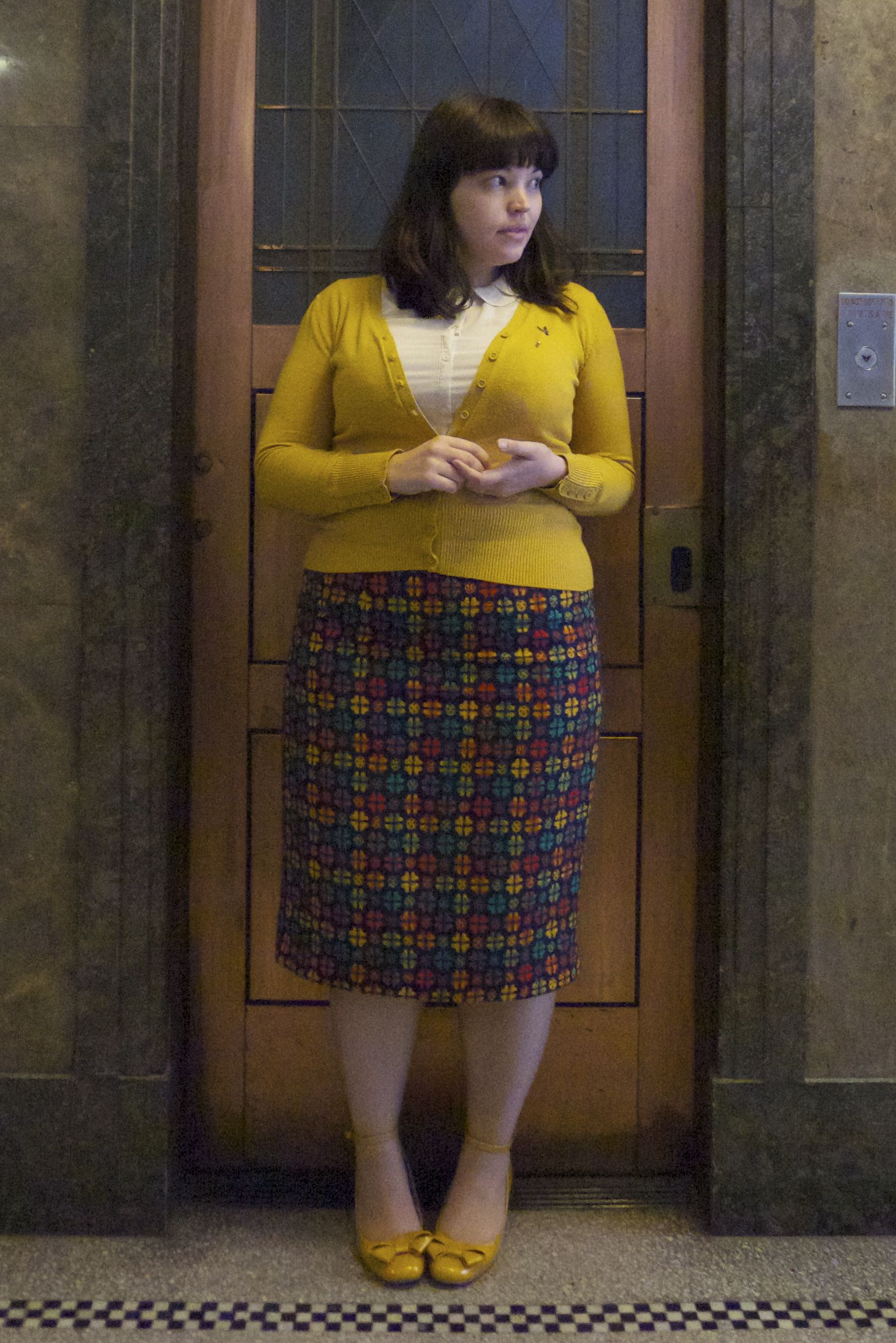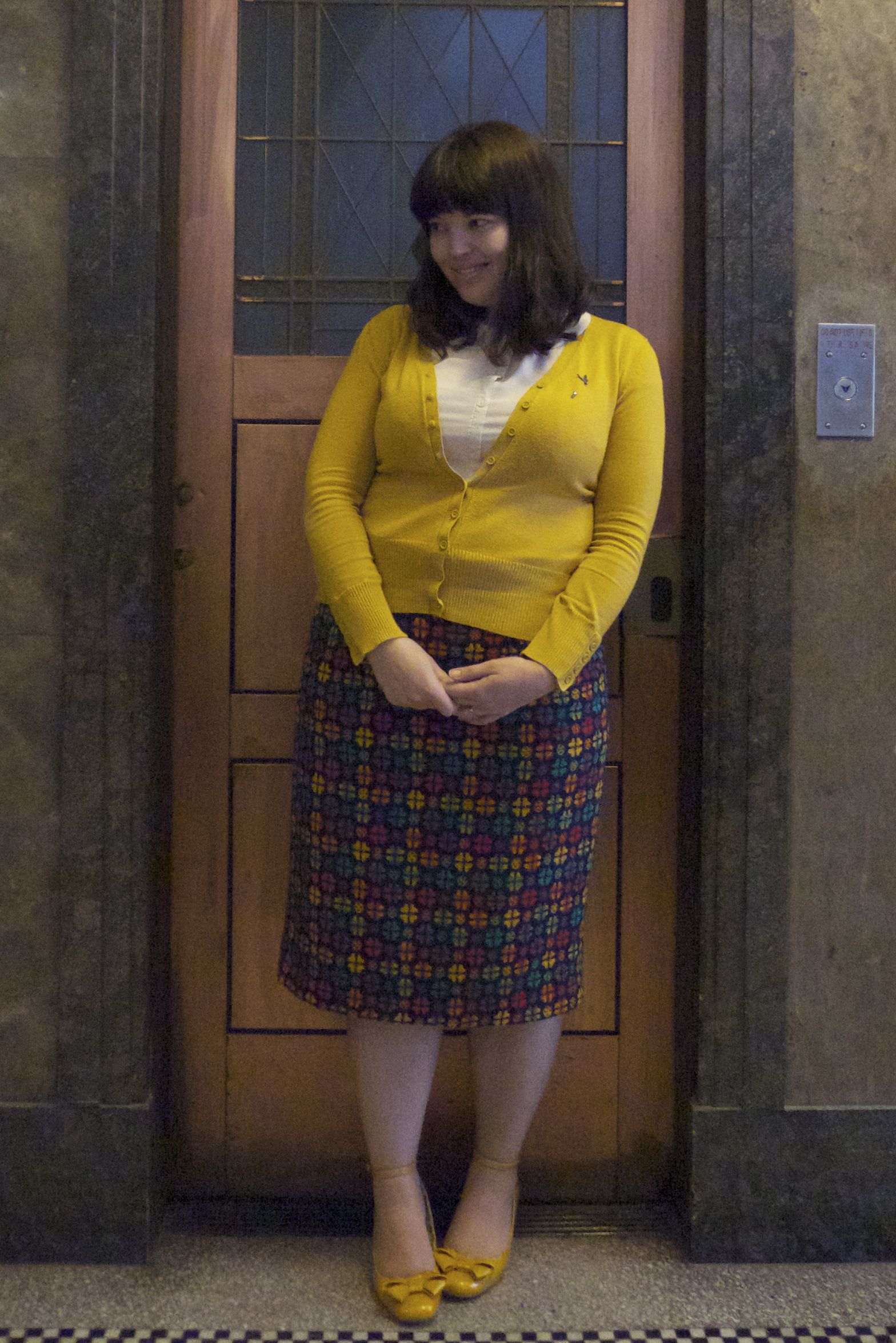 Blouse: Dorothy Perkins
Cardigan: Glassons
Skirt: Vintage via Bombshell Vintage
Shoes: I Love Billy
A month or so ago I was invited to the super special launch of the plus size vintage boutique Bombshell Vintage.
Yeah, you read that right. PLUS SIZE VINTAGE. Plus sizes are hard enough to find in Australia, plus size VINTAGE is virtually impossible, because it seems that the moment anyone spots a larger size vintage frock on the racks of their local vintage shop they snatch it up, hem to crotch length, and add a 16″ elasticised waist.
Lucky for us, sometimes Kate gets in first, and brings the unadulterated items to her shop in Clifton Hill. She also offers bespoke reproduction dresses and and suits for the extraordinarily reasonable price of $100.
At the opening I was especially lucky to score this amazing wool pencil skirt. The colours caught my eye first, then the thick, nubbly fabric. I think once upon a time it was handmade – there's no label, and it has that wonderful home-made feel to it – but it could have actually been made for me it fits so well.
There's such a myriad of colours in the print that it will go with pretty much anything, but I've picked my habitual mustard today.
If you live in – or are visiting – Melbourne consider giving Kate a shout-out (Bombshell Vintage is open by appointment only) and you might be surprised by what you find.