Melbourne seems to have dropped twenty degrees in one night, and I've finally unzipped my spacebags of wool sweaters and warm dresses. For the first time in ages I'm finding myself craving red, so here's a few things from my Lust List at the moment.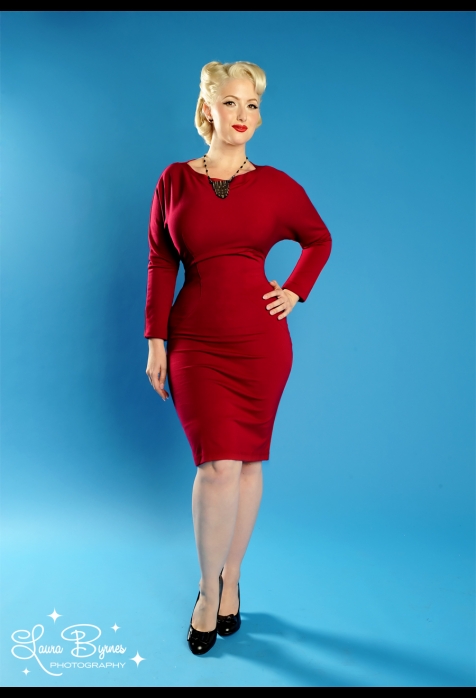 Dovina Batwing Dress from Pinup Girl Clothing
Va Va VOOM! This sweater dress is definitely the hottest incarnation of the item I've ever seen! Not sure if it'd be quick as impressive on my own slightly less shapely figure, but man I'm dying to give it a try!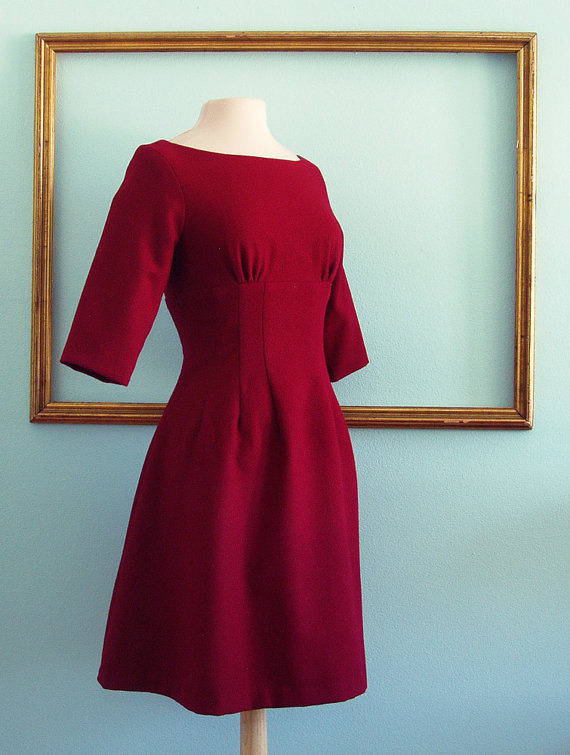 Red Wool Dress from Michelle Tan
This is such a classic style, and I was so impressed with the blouse that Michelle Tan made for me last year that I've been looking for something else to indulge in for a while. This might be the one!
Heidi Dress from Pinup Girl Clothing
It won't be winter forever, right? This dress is do divine with it's creamy bow and sweetheart neckline.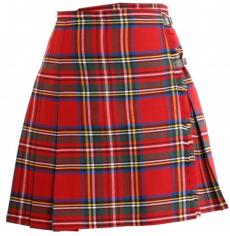 Wool Kilt from Heritage of Scotland
My cheapie synthetic kilts from Tartanista are all very well and good, but I've recently started looking seriously for a proper wool one. Now I just have to decide on the tartan!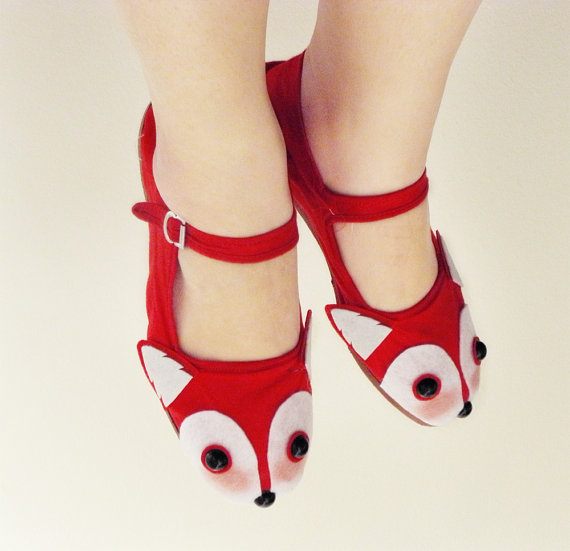 Red Fox Shoes from Em & Sprout
OMG, these shoes, OMG.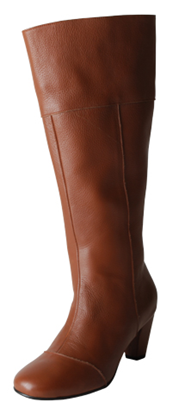 Capri Boots from The Boot Makers
OK, confession time: I recently ordered a new pair of boots from Duo Boots, even though I've been a bit frustrated by their inconsistent sizing and fit issues the last three times I've ordered. The new boots – as usual – were NOT perfect. Too baggy in the ankle, too tight in the calf, then billowy at the top of the boot. They were on sale, so I didn't spend too much on them, but after having the zip replaced and the top of the boot reduced I'd sunk close to $300 on them. The next time I buy boots I'm going to try The Boot Makers – they're not quite as affordable as Duo, or quite as customisable as Boots For Broads, but you can custom order calf width, ankle width and shaft height. I just need to decide what I "need" most: tan, brown, navy blue or black!
How about you guys? Spotted anything awesome lately?