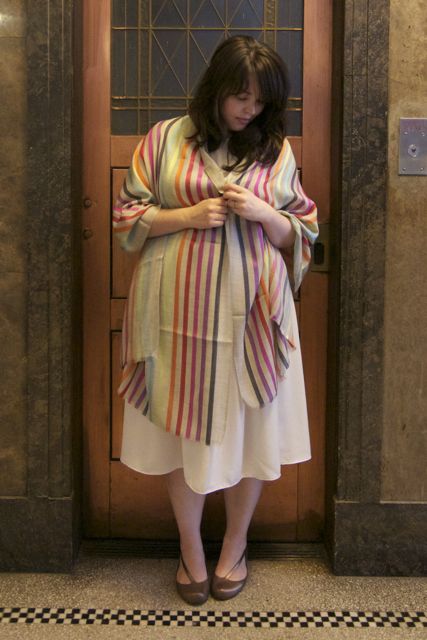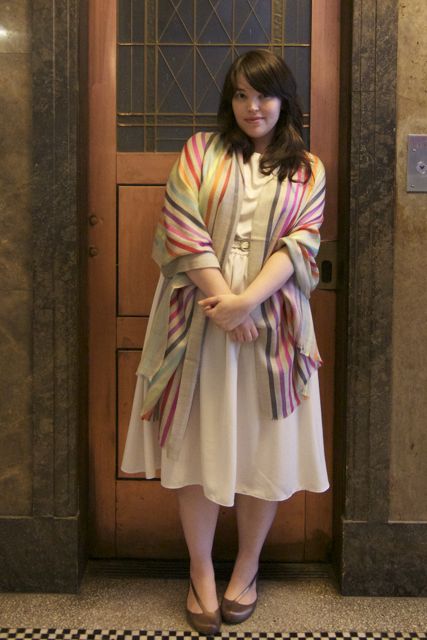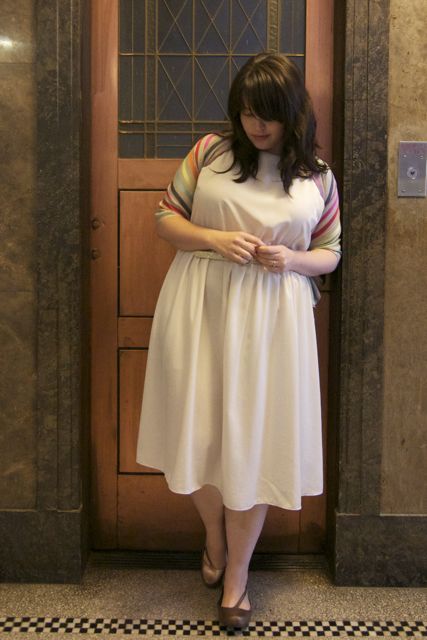 Dress: Asos
Pashmina Scarf – Cashmere & Kaye
Belt: Forever New
Shoes: Melissa
It is screamingly hot in Melbourne at the moment, so it seems like a ridiculous time to be blogging about my new woollen shawl, right? Bear with me; despite the 40 degree heat, I actually have been wearing it!
I was delighted when Bettina from Cashmere and Kaye emailed me to ask if I'd be interested in reviewing one of their unisex range of scarves, sarongs and pashminas. A few years ago my Dad came back from India with a Shahmina shawl which is absolutely sublime, but is starting to get too tatty to wear in public, so I've been on the hunt for a new pashmina scarf.
There's always a surplus of "pashminas" in the shops – but the styles are often plain and drab, and there's no guarantee of quality, or of ethically sourced materials.
Cashmere and Kaye have a lovely range of scarves and pashminas in a variety of designs, but the moment I spotted the "Inoui Priscilla" I knew it had to be mine. It's wool not cashmere, so it's a little less snuggly than my old Shahmina, but the rainbow stripes are woven out of silk, which gives them the most lovely sheen in the light. It's actually a lovely enough piece that I'm planning to have it tucked away on my wedding day in case the evening has a chill to it.
It rolls up to a tiny little tube – about the size of a pocket umbrella, and the perfect size to fit in my (admittedly voluminous) handband.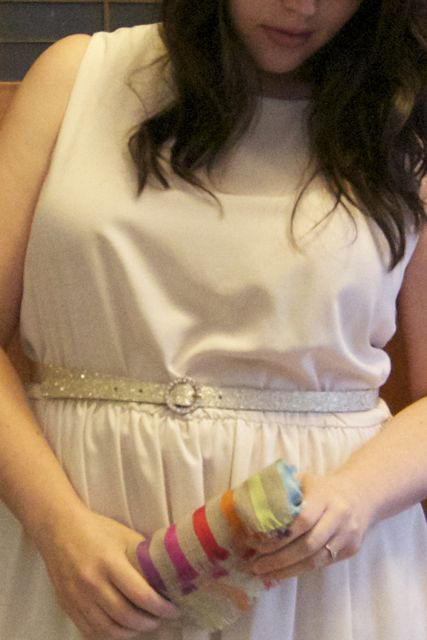 And then it flows open to be a great big pashmina shawl, perfect for swathing around your shoulders. Especially in chilly air-conditioned cinemas when it's hot enough to cook meringues outside, and cold enough to give you an immodest, um, perkiness inside. See? Told you I'd been wearing it.