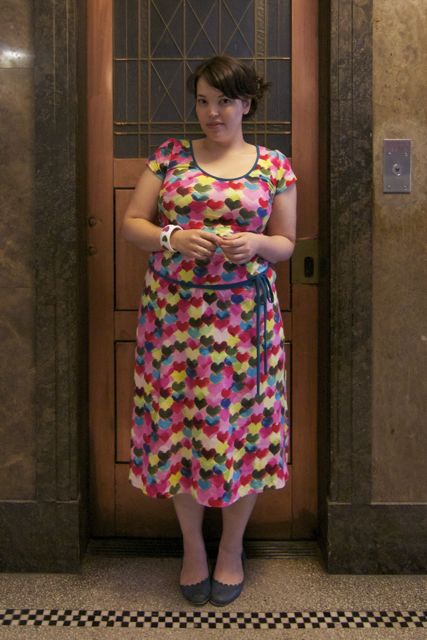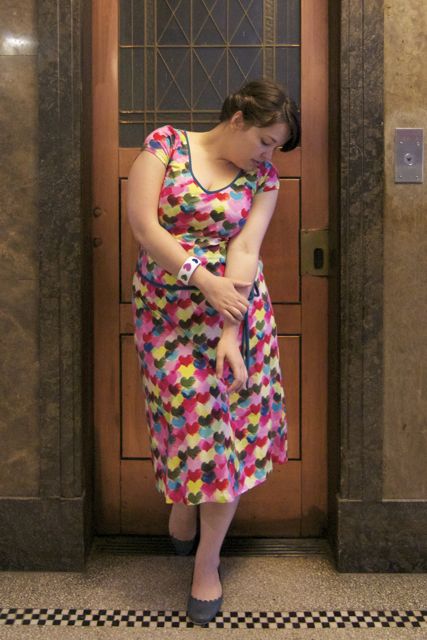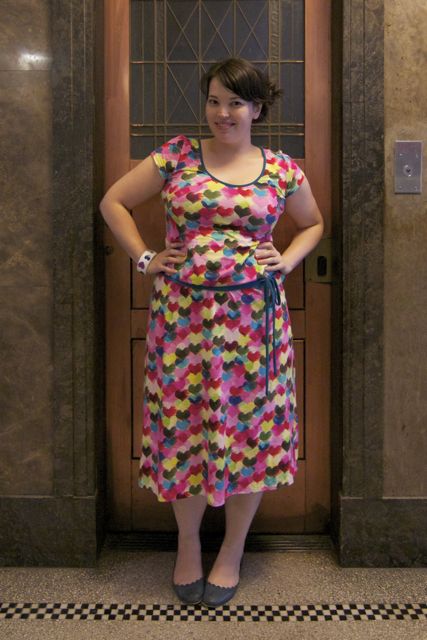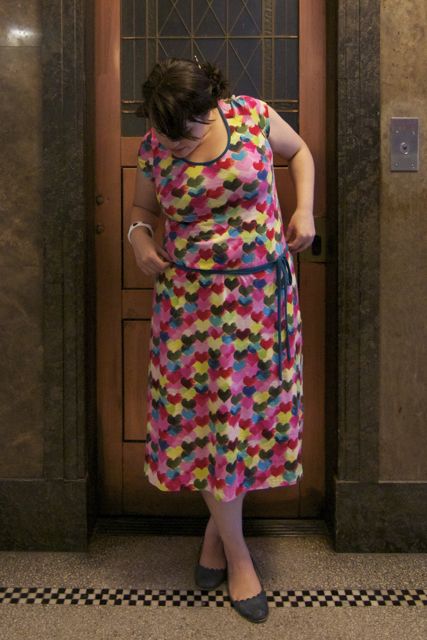 Dress: Leona Edmiston
Shoes: Milu
How's this for the ultimate Honeymoon dress? It's a riot of bright colours and love hearts, and it's made of a fool-proof cotton jersey that makes it feel like a favourite t-shirt. It's a delight to wear, and people everywhere on the streets of Melbourne crack a smile when they see me coming (from three blocks away, obviously… it's VERY bright)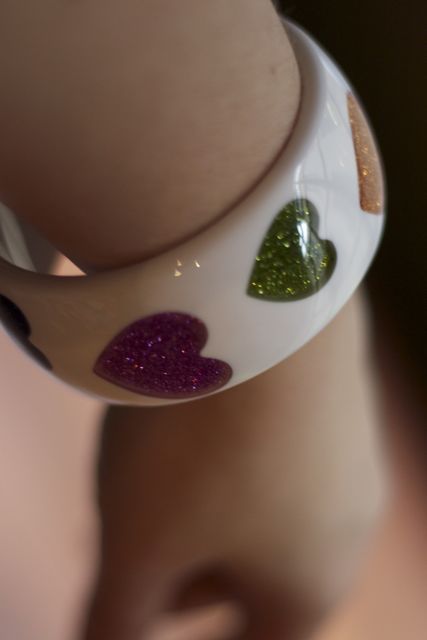 Bangle: Vintage Rose
The Sophisticate and I haven't jumped the gun straight to our honeymoon – at this point, it's a bit up in the air as to when/where, but it definitely won't be straight after the wedding – but I've been getting in the mood.
The Big Day is approaching rather frighteningly fast – less than two months to go *hyperventilates* – and I don't feel anywhere near ready yet, but in actuality there's only a few BIG things left to organise, and everything else is falling in to place.
Just as well too, because the season of parties is upon us and I seem to have booked up every weekend and week-night between now and Christmas.
On Friday The Sophisticate and I attended a Science-Fiction themed party for the 30th birthday of one of his friends. The Sophisticate's mates take their costume parties VERY SERIOUSLY, and we had some pretty amazing costumes in attendance including a whole host of characters from Bladerunner; three Pris's, two Deckard's and a Rachael – Me.
Next week I have the staff Christmas party – costume again – so I'm going to don my brand-new gingham dress from Pin Up Girl Clothing, put my hair into ribboned pigtails and pay tribute to one of our bestsellers of the season "Wizard of Oz". I can't think of a better reason to splurge on these new glittery red shoes from Wittner… can you?