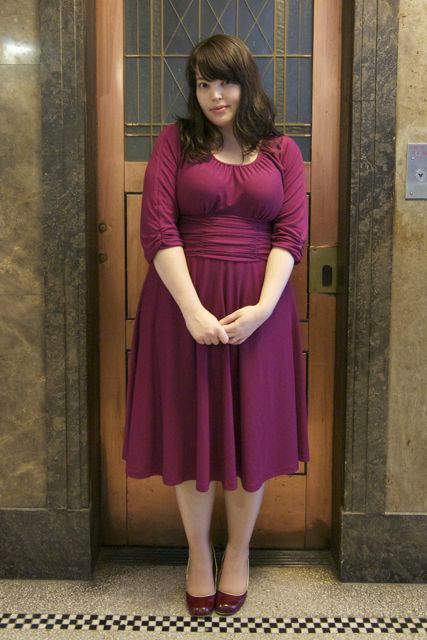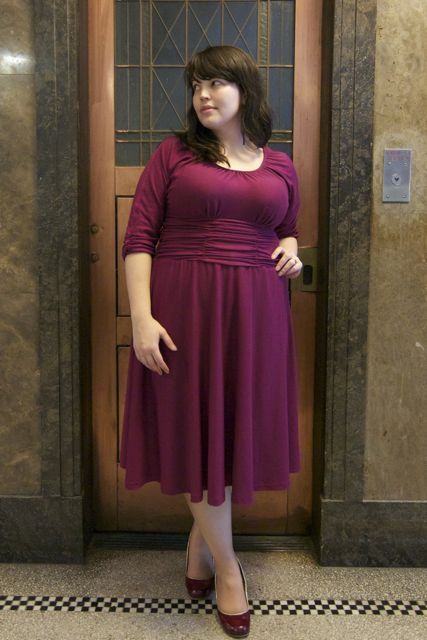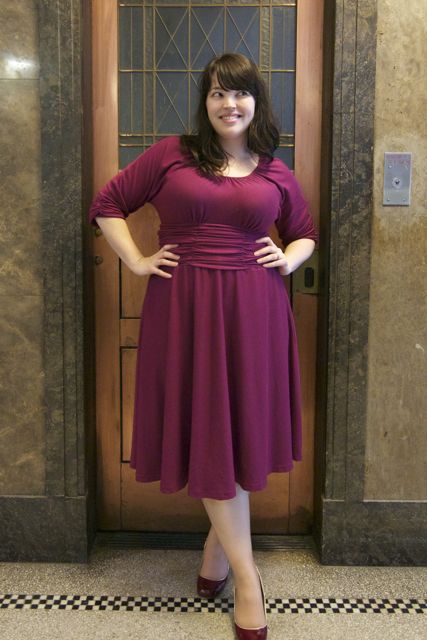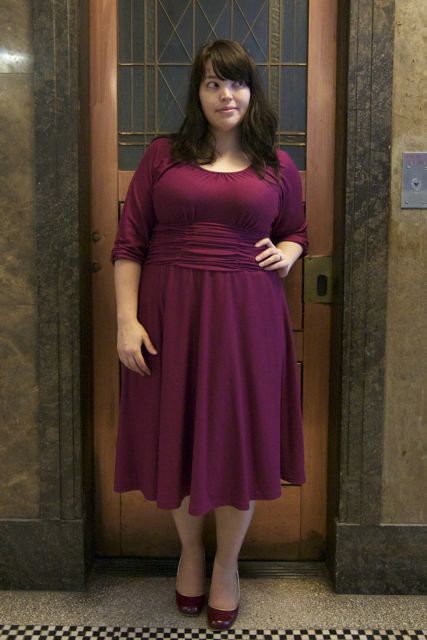 Dress: Eliza Parker
Shoes: Poetic License
I have been obsessed with this Eliza Parker dress (it's called the Sofia) after seeing Jessica wearing it herself on the Eliza Parker blog.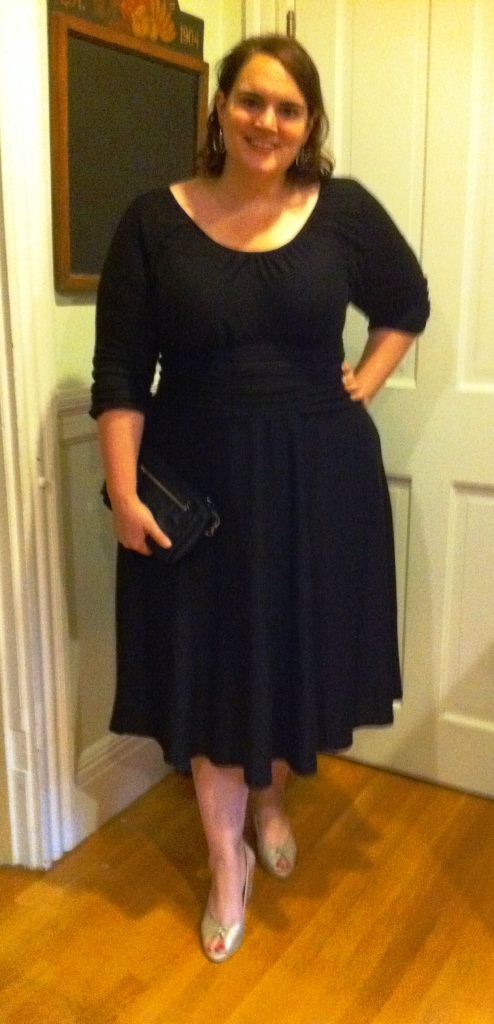 It's funny, but it hadn't particularly caught my eye on the site – something about the ruched waist, and scooped neckline meant that I just wrote it off, but when I saw the incredible curvy shape that gave Jessica, and read some of the glowing reviews I knew I'd been too quick to judge it.
In reality it's incredibly flattering, and one of the most comfortable dresses I own, made of a soft t-shirty jersey that doesn't crush, and is fully lined, so it hides all the lumps and bumps.
The ruched waist – rather than adding bulk – actually gives the illusion of a narrower waist, and the bodice follows the contours of my, er, ocean frontage exactly, making my look curvy and buxom rather than rendering me with a serious case of mono-boob.
I've worn this dress three times now, and every time I've worn it I've received multiple compliments. People particularly like the plummy colour (which is called Ruby), and was Jessica's own choice for me. She's a bit of a genius I've decided – no other brand has made clothes that are as consistently flattering, and beautiful.