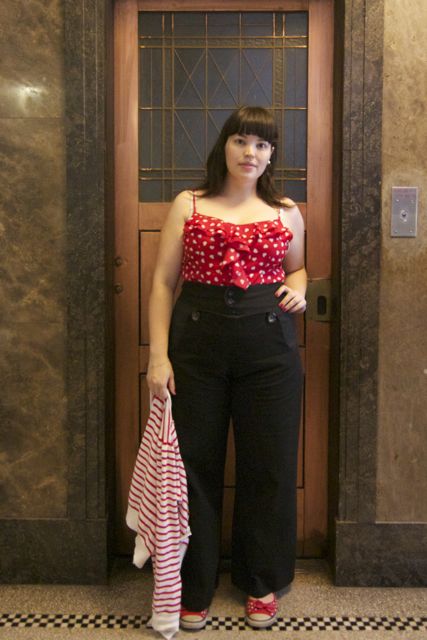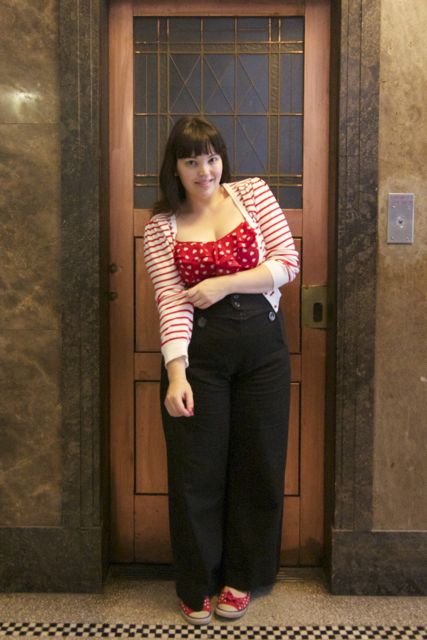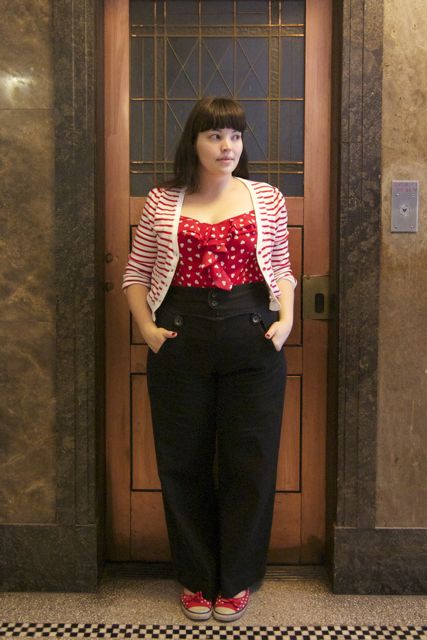 Top: Miss Shop @ Myer
Cardigan: JayJays
Trousers: Queen Clothing
Shoes: Rocket Dog
Wide leg trousers, for a bit of a change!
I'm usually not a fan of wide-leg pants, because they create a lot of volume down below and I usually prefer a more streamlined silhouette. These wide-leg sailor pants are the exception that proves the rule though, and I think it's probably got a lot to do with the high waist and the awesome button-flap fastening.
They're a bit retro and create a lovely curvy shape.
Just a short one tonight, because I'm heading out to dinner in a moment, but I wanted to reel this off quickly. I'm endeavouring to blog a bit more regularly – can you tell? Hope I don't run out of things to say, and spend every post going "Umn… so the weather's a bit funny at the moment".