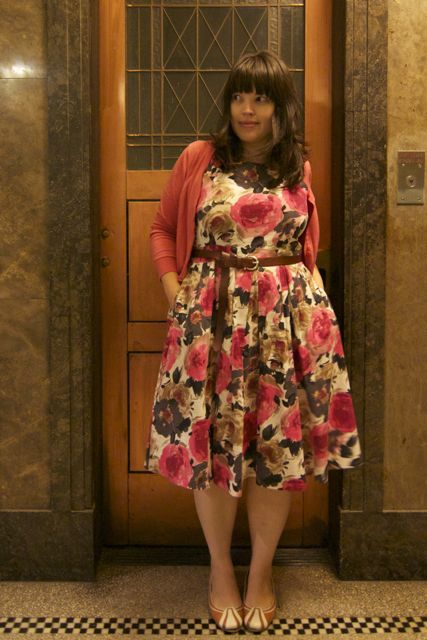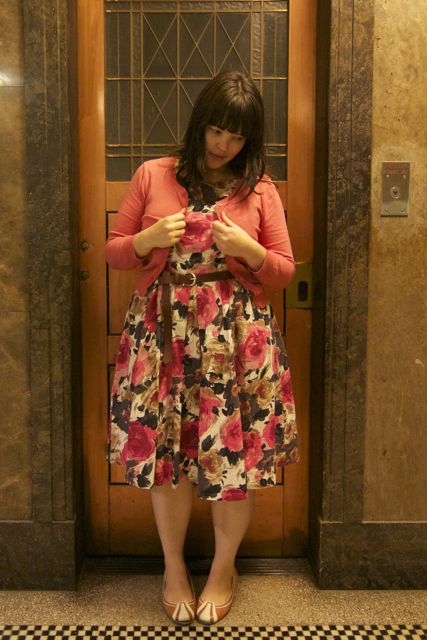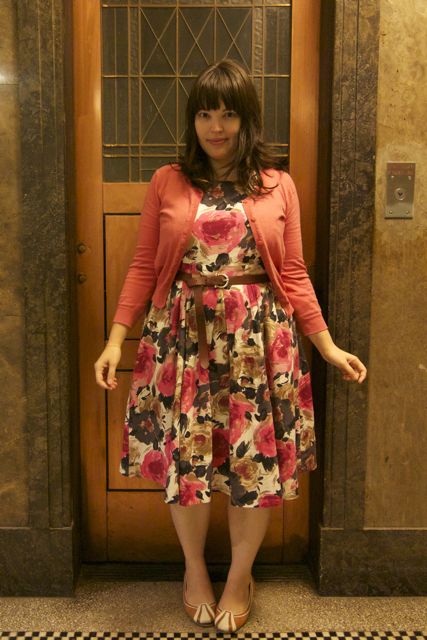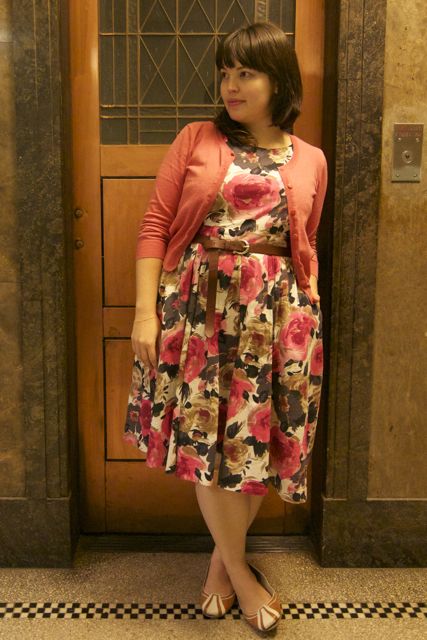 Cardigan: Cocolatte
Dress: Now @ Kmart
Shoes: Wittner
Belt: Target
As you might suspect this isn't actually today's outfit – I wore it on Saturday, on the drive back after visiting with The Sophsticate's folks.
It's a very trip-to-the-country outfit, isn't it? The full skirt, the cardigan… I felt like I should have been having a picnic in a field somewhere, but it was night-time by the time we pulled in so maybe next time!
On the topic of long drives though, have you checked out The Sophisticate's podcast yet? Our gorgeous friends Elroy and Fiona crash The Sophisticate and my inner-city pad once a fortnight to record a very funny hour's worth of film and media related news, and they're doing very well and are in the new-and-noteworthy section of the iTunes Podcast Directory.