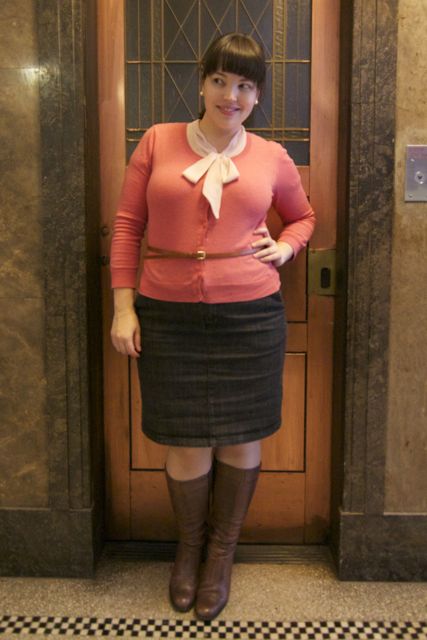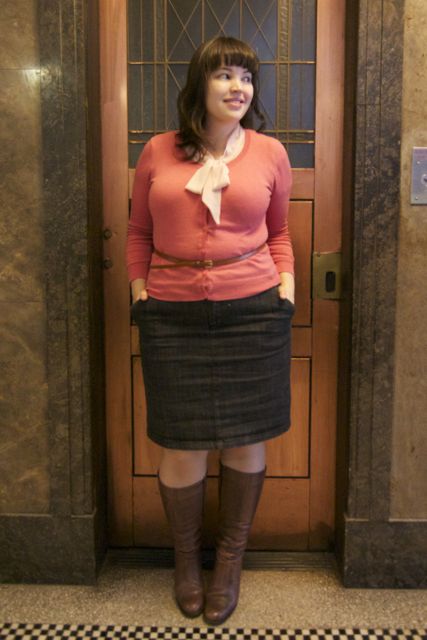 Blouse: Asos
Cardigan: Cocolatte
Skirt: Laura Ashley
Boots: Duo Boots
Belt: Barkins
Asos, I am disappoint.
The first order I received from you was wonderful: It fit perfectly, it was excellent quality, it arrived quickly and it looked exactly like the picture.
My second, not so much.
To start with, in my typically impeccable timing, a 20% off code went out within 24 hours of me putting my order through. Not Asos's fault really; if I were to blame anyone I should blame my own impatience. Secondly it took aaages to get to me. Again, not Asos's fault – they are on the other side of the world after all.
I ordered two things, and neither of them met my expectations. Both were too big, and didn't look like the pictures. But neither of them were quite disappointing enough to wear the return shipping costs to get a refund.
This blouse was one of them: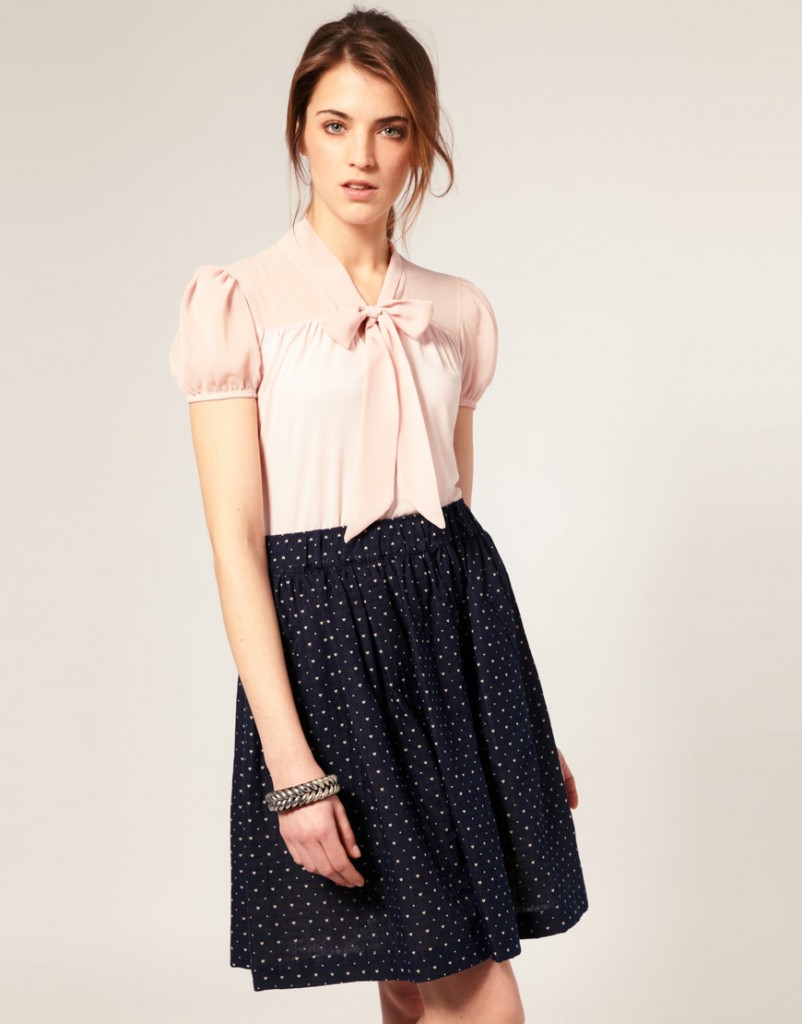 It looks lovely on the website, and I thought the combination of sheer shoulders, the pussy-bow, the blossomy pink colour, and the fact it didn't have buttons would mean that the blouse would made it into regular rotation in my wardrobe.
In reality it's a blouse that doesn't do me any favours: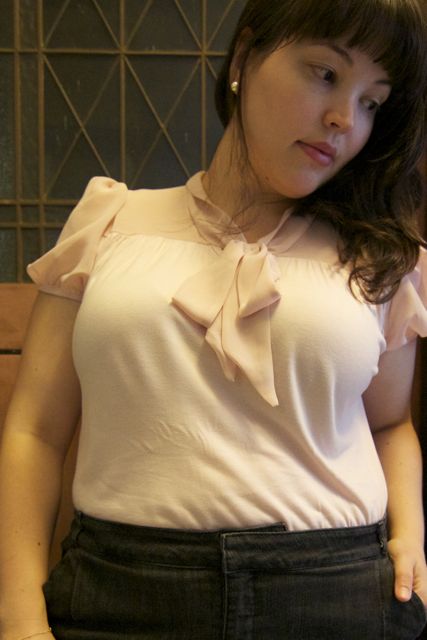 The colour's right, but everything else is a bit Not Quite Right. Could be just because I'm so… generously endowed, but I think what went wrong is that Asos didn't size up the chiffon part of the top. It means that the chiffon shoulders were a bare strip and the pussy-bow meagre compared to the smaller size.
One of the perils of internet shopping… you never know really what you're going to get. Though I'm sure I'll wear this blouse I'll probably stick to using it as a layering piece as I have today.