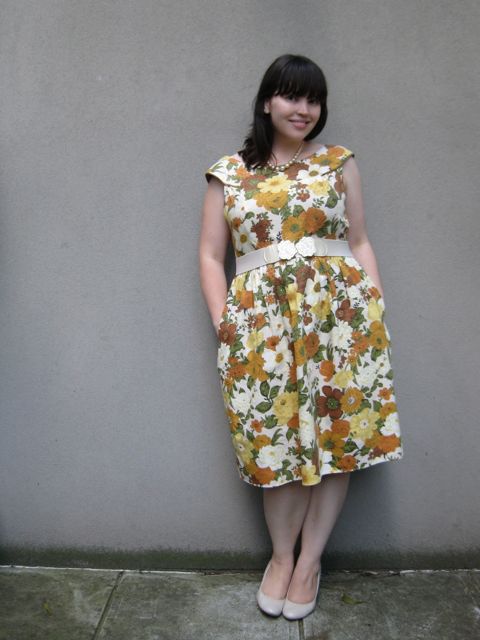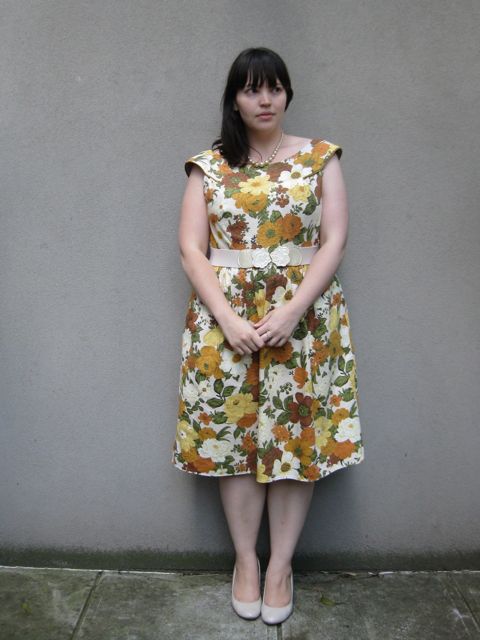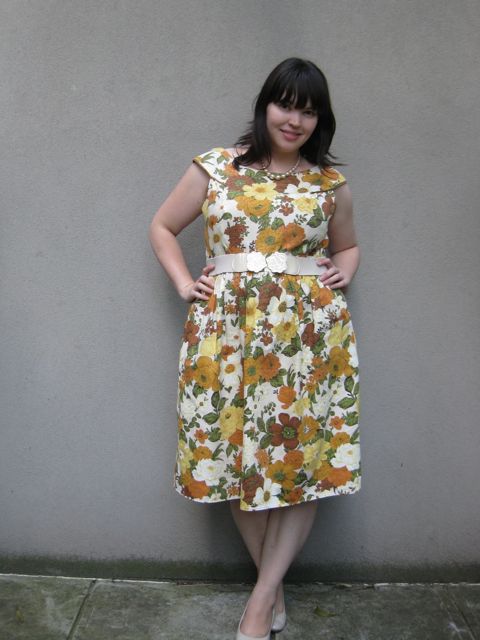 Dress: Sohomode
Belt: City Chic
Shoes: Zu
Another day, another full-skirted floral dress! I do so love this one, and the fact that it was custom-made for me makes it just that little bit more special.
In case you didn't know, I'm a massive advocate of treating yourself to the occasional tailor-made splurge, and Etsy has just such a range of pretties to choose from that it'd be impossible not to find that perfect item, that fits you to a tee, and that no one else has.
I think that's one of the most compelling arguments for me when I'm trying to rationalize the purchase of custom-made fashion online: The range of plus-size clothing in Australia is SO limited that when something really special shows up at one of the, oh, seven shops that go beyond a size 14*, every girl who's struggled to find a nice blouse, or a flattering pair of trousers, or a party dress that isn't made out of synthetic jersey, and is strapless to boot snaps it up. I went to wedding a few years ago, and three women there were wearing the exact same dress. Scandal!
* obviously, I'm exaggerating here – the range isn't quite THAT bad, though sometimes it feels like it is.