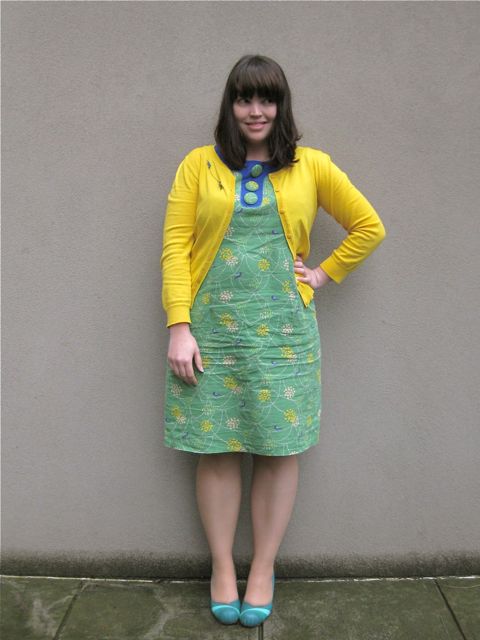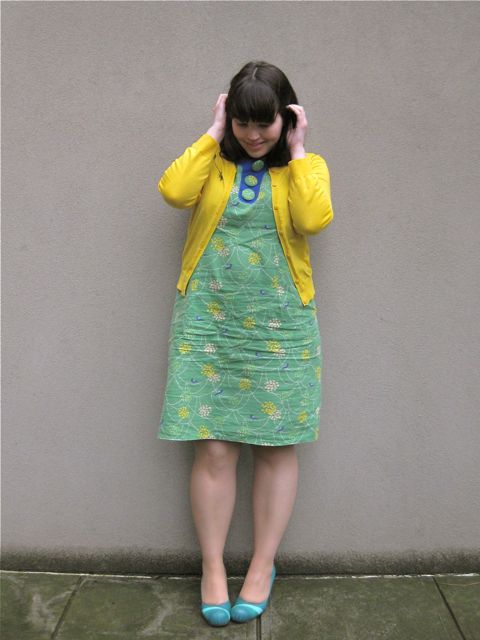 Dress: Jane Bon Bon
Cardigan: Cocolatte
Shoes: Chie Mihara
Congratulations to Megan, who was chosen by Suki-cupboard-love to attend the Chitra's Closet Parade on Friday, and thanks to everyone who entered! I wish I could have you all there, but I'll make sure that there's lots of photos taken at least, and if I fall off my heels we can all have a giggle about it once the mortification has worn off!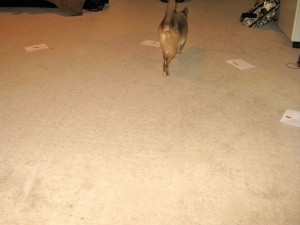 I do so love this dress – it was custom-made by Jane Bon Bon, from what seems to be her sadly now-defunct Etsy shop, but I chose the fabric myself: It's called "Bird to Hang" by a Japanese fabric company called "Echino". If you google, there's a few online fabric stores still stocking the range, so if you're handy with a needle, or know a dressmaker you could have something similar whipped up!
Here's something that I've been wondering? If there's so much amazing fabric out there – gorgeous colours, patterns, fabrics – why is most of the stuff in stores so drab?
When I go into a fabric store I find dozens of rolls of stuff that I'd love to wear, but my extremely rudimentary sewing skills (not to mention finding the time) limits me from being able to fill my wardrobe with handmade goodies.
I was thinking that maybe chain stores steer clear of vibrant and patterned fabric because it makes everything too easily identifiable as being from Portmans/Sussan/Myer/etc, and they imagine that it limits the market… but surely it's free advertising for them, a la the linked C's of the Chanel branding, or Louis Vuitton's obnoxious logo bags.
Hmnn…. food for thought.
Anyhoo, I'm pleased that the rest of this week is shaping up to be nice and warm, I have more pretty patterned dresses that are crying out to be worn!