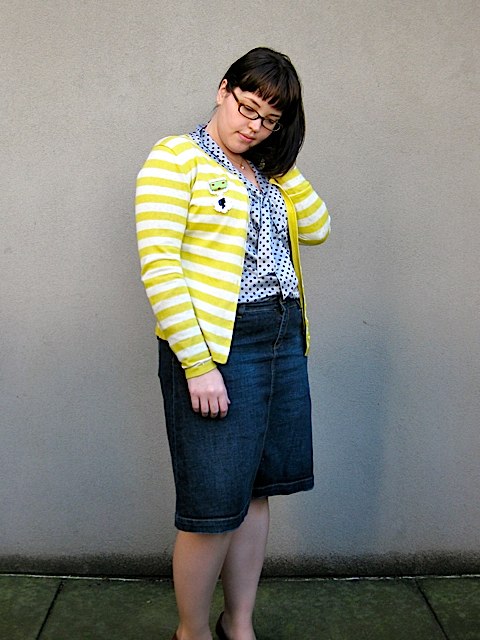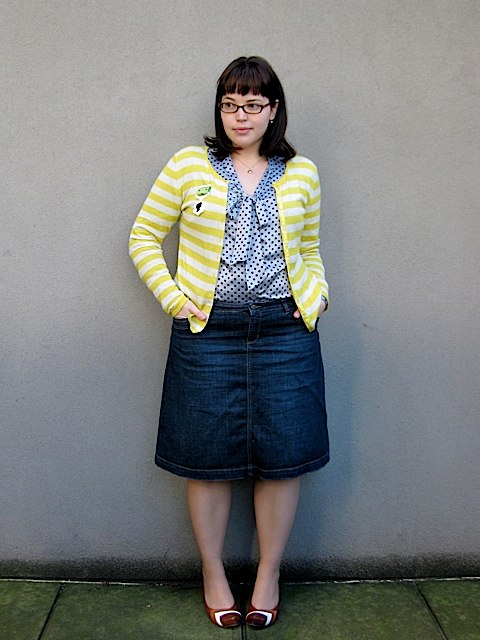 Blouse:Liz Jordan @ Noni B
Cardigan: 8 Inkerman
Skirt: Sussan
Shoes: Chie Mihara
Back in the land of the living (sort of) with some colour back in my cheeks (sort of). I spend four days in bed which meant that I was able to catch up on my reading… and my online shopping. Oh, the pretties!
Meanwhile something from a lust list from a few weeks back has made its very welcome way into my accessory drawer: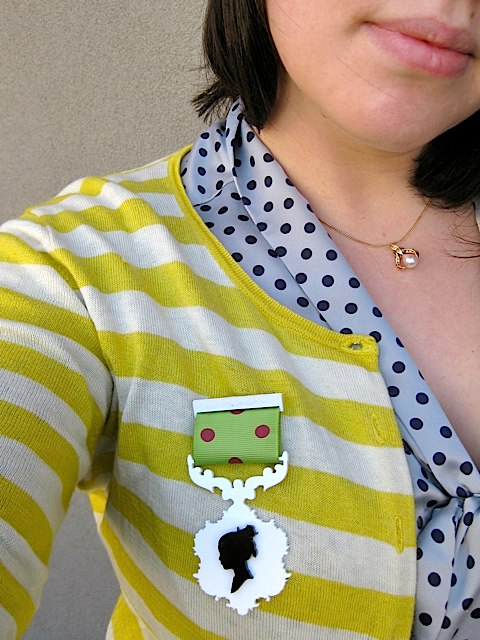 Brooch: Danielle Kathleen
It came from my old home town in Canberra, and Danielle's mention of the Gorman House Markets has made me all nostalgic for my teenaged self who spent countless weekends trawling the patchouli scented pergolas for pretties. If this is the kind of quality stuff they've got showing these days it looks like the hippy haunt from my youth has gone fantastically upmarket, and it probably worth a look-see next time I'm in town. Gosh I miss craft markets.