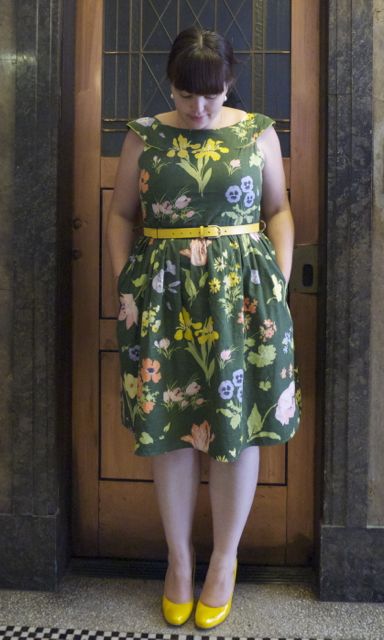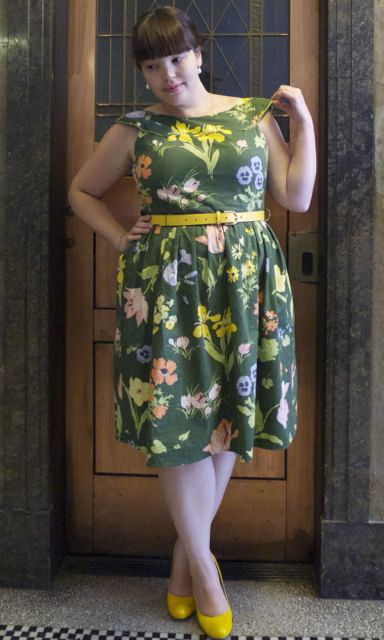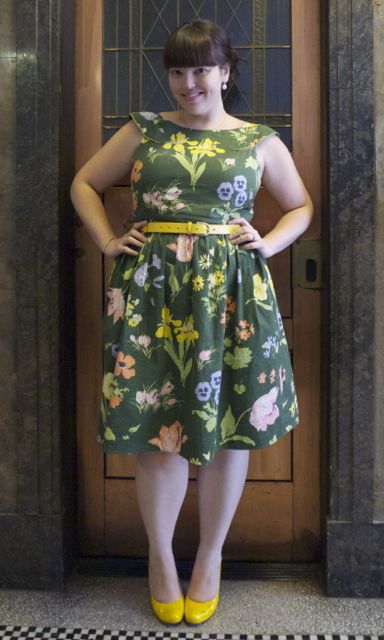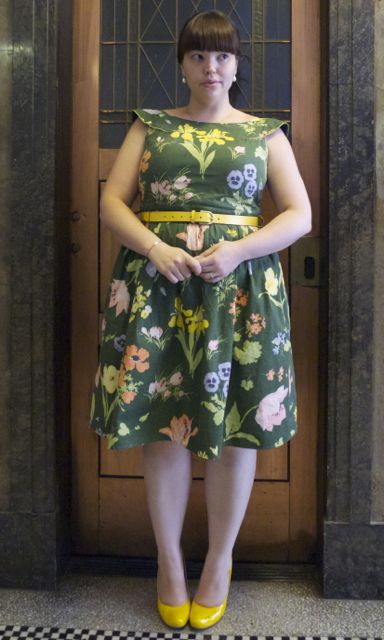 Dress: Sohomode
Belt: Sussan
Shoes: Milu
Well, hello there.
Sorry for the long dry spells between posts – these last few weeks have been challenging, to say the least.
The business of packing up the entire household has been a stressful and not entirely pleasant experience, though vaguely therapeutic it must be admitted.
When you're in one place for any extended period of time, you don't realise quite how much STUFF accumulates. Boxes, cake tins, empty jam jars, ill-fitting underpants and cables that don't seem to belong to anything. The Sophisticate and I (mostly I… he's had bigger fish to fry) have spent entire days rooting through cupboards and the backs of dusty shelves, culling our belongings down to the barest minimum.
It's difficult if you're the type of person who tends to get sidetracked in nostalgia. A two hour job of sorting out the bookshelves turns into a full day trip down memory lane; re-reading chapters of long forgotten books, and finding photos hidden between the pages.
These past few weeks I'm reminded of several facts about myself:
1. I have too many cake tins
and
2. I hate change
I do. I know a lot of people thrive on it, but I HATE it. I've been in a situation where my life ground to a halt for several years and I chafed under the constraints of it, but I never took the initiative to change it. That would mean leaving something that was safe and familiar for the great unknown…
And look, I understand that change is necessary, healthy, and usually leaves you in a better place than you were before, but if I can avoid it I usually do.
Fortunately, fate often takes the choice out of my hands and forces change upon my unwilling person. And when it does I fret and stress and have nightmares about natural disasters (usually tidal waves). And then – eventually – I pick myself up, dust myself off, and embrace my new normality. Because; 3. I'm adaptable.
The Sophisticate and I celebrated our first anniversary on Monday (Happy Anniversary, my love) and today – four days later – I kissed him goodbye at the airport and sent him off on his new adventure, a job in New York.
We're barely "out of warranty" (as I joked to my workmates today), and we're facing a challenging few months apart, with an unclear future ahead.
But it's exciting, too.
I'm so proud for him. It's testament to his talent and the amazing work he does that he's been given such an extraordinary opportunity. And I'm awed by the way he's embraced the challenge, and leapt head first into the unknown. It's inspirational, and hopefully one day I will learn to do the same.
So what's next for me over the months when he's in New York? For starters I'll be moving out of my swank inner-city pad, and moving into my brother's equally swank not-quite-so-inner-city pad.
A new "wall" for Frocks and Frou Frou.
So goodbye. And hello.