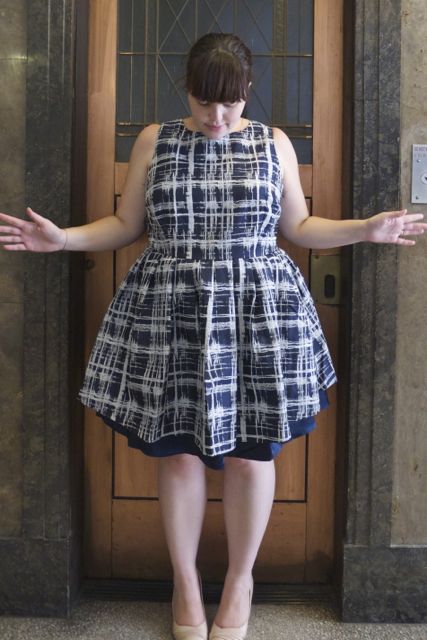 Dress: Asos
Shoes: Wittner
OK. So I think we've established that I have roughly zero self-control when it comes to pretty frocks, so it really shouldn't come as any great surprise to see me wearing the dress I told you I REALLY DIDN'T NEED TO BUY a few posts ago. All it takes is a well-timed discount code, and I tumble off the wagon with enthusiasm.
It seems though that my first instinct – "Lilli, you REALLY ought not buy this dress" – was the correct one after all.
I mean, completely apart from the fact that I'm moving and I just had a mega clear-out so I DIDN'T have to hire a removalist truck for my wardrobe alone; the dress really isn't 100% the winner I thought it would be.
But let's start with the good.
Obviously the skirt isn't two inches long. It hits the tops of my knees, and is actually quite a flirty length, but avoids showing so much of my thighs that I feel self conscious. The skirt IS layered, and the bottom layer provides a nice bit of volume to foof the skirt out.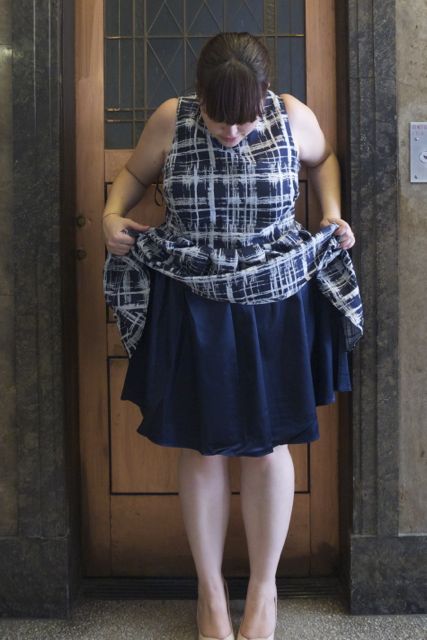 The fabric is gorgeous – the sketchy plaid almost seems to be woven into the slightly textured fabric, rather than printed on top.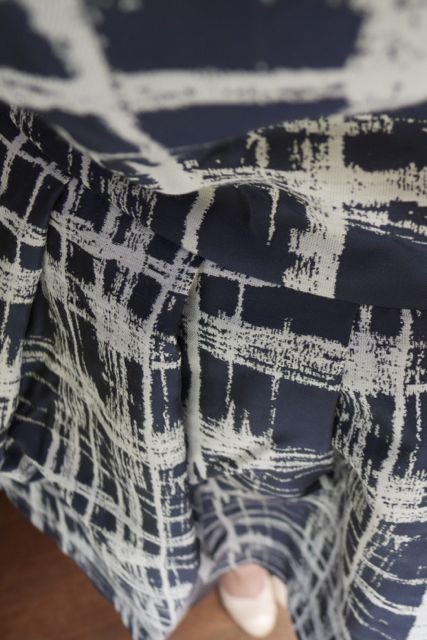 The whole dress feels like it's excellent quality. Well finished, with good heft to the fabric, and a classic design.
But it just doesn't fit right.
It seems to be a "Curve" exclusive, but I've found that the sizes in Asos's plus size division are often all over the place. I definitely needed a size down in the bust and waist; as you can see I've got a couple of inches to spare on the sides.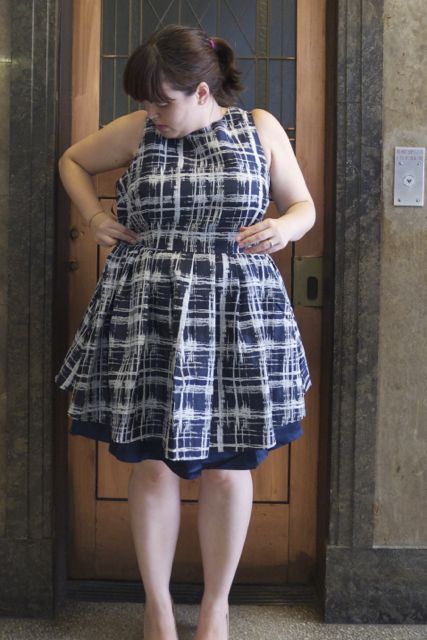 The neckline is very high, and makes my boobs look a bit droopy.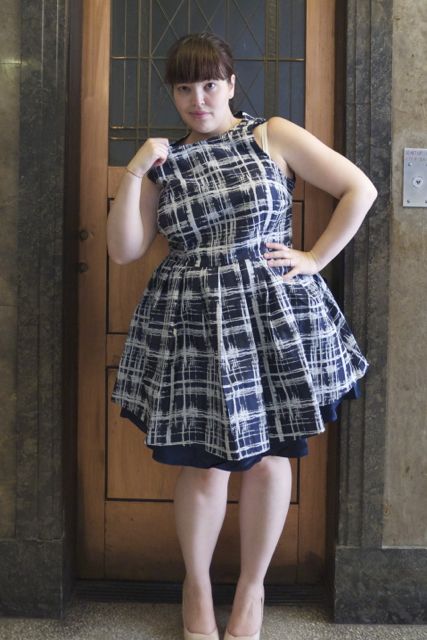 Because the bodice is too big it gapes at the sides and flashes my bra.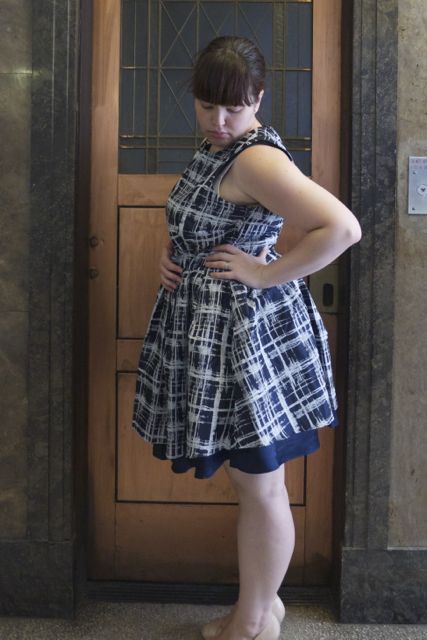 But apart from that it's a pretty awesome…. I think with a tighter fit in the bodice, and a lower neckline it would have been a winner.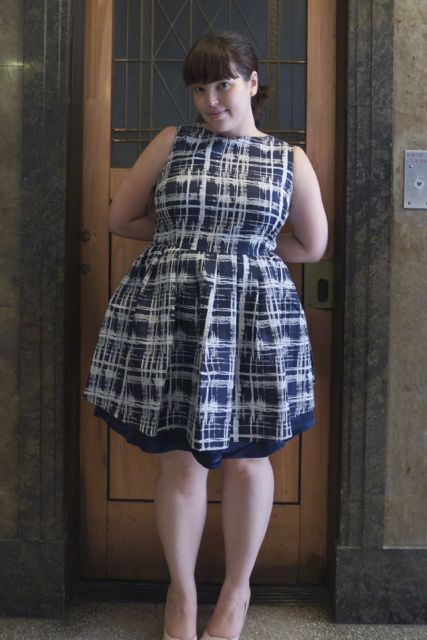 The alterations are too advanced for me to handle, so I guess the question is: do I shell out the extra money to get it tailored, or do I return it for a refund?