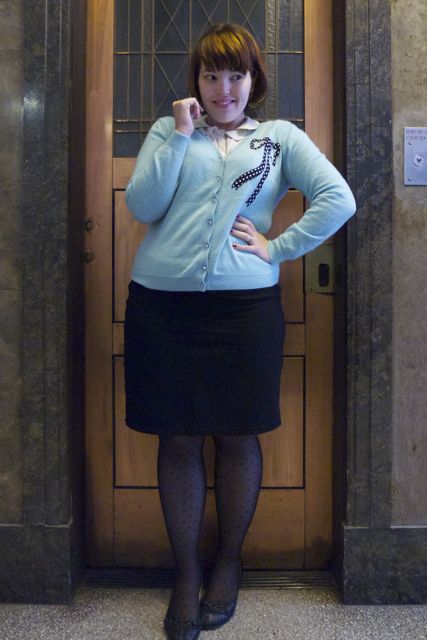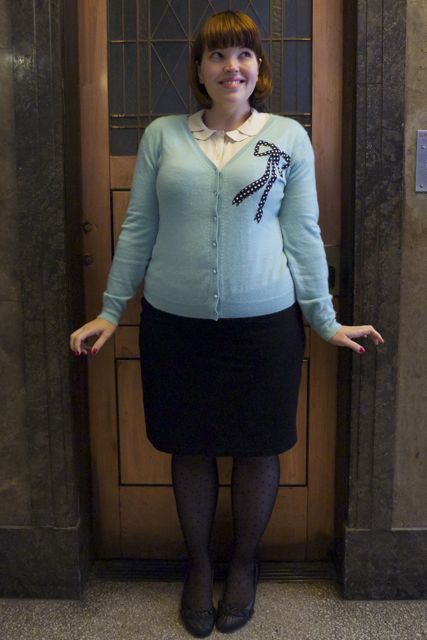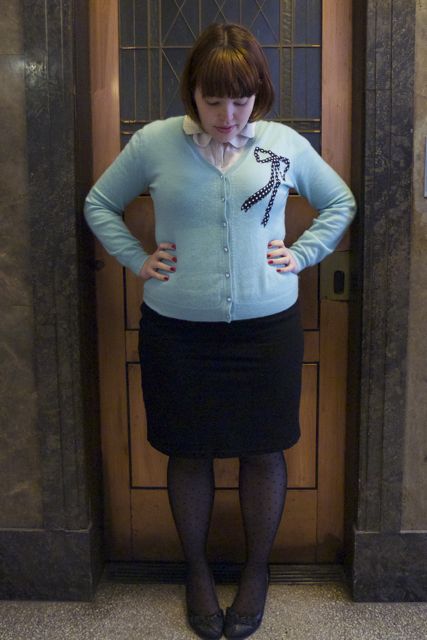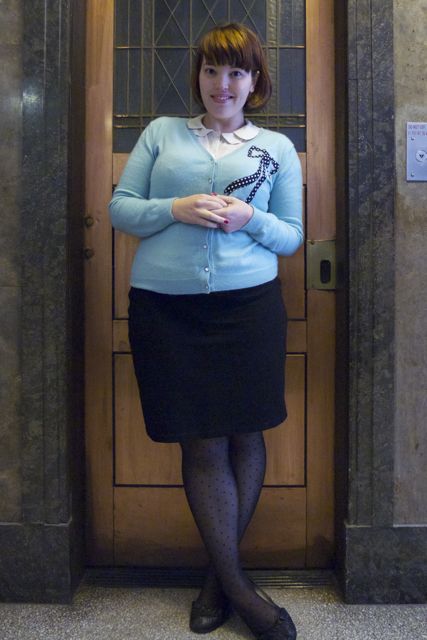 Cardigan: Remixed
Blouse: Dorothy Perkins
Skirt: Target
Tights: Sussan
Shoes: Wittner
Lol, you're seeing a lot of this blouse, huh? I love the scalloped peter pan collar, it's ultra-cute and perfect for layering. I bought it a size smaller than usual, then sewed up the front so that the buttons didn't gape. I do this a lot with button-up blouses, as they always seem to be either boxy and shapeless, or gapey around the bust.
I'm wearing it with one of my all-time favourite cardigans, which has had several different incarnations since I first bought it.
It's the first cashmere item I ever bought myself – it was seriously on sale from 8Inkerman (now Eugenie Cashmere) and it was the most perfect tiffany blue, and SO soft. As soon as I got it home I replaced the plain buttons with sparkly little rhinestone numbers.
A year or so later I discovered that Baby Suki had been using it as a jungle gym and had managed to snag a hole in the bust. Instead of throwing it out I appliqued a ribbon over the top of the hole. It's made the cardigan considerably less versatile, but it's still the most buttery soft thing I've ever worn.