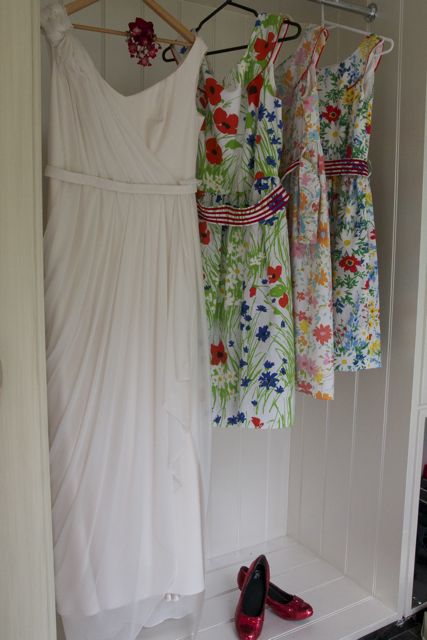 You guys! Seriously, thankyou so much for all your positive comments! It's so lovely to hear that you agreed with my (unexpected!) frock-choice, and it's so nice to be able to share such an important day with everyone.
Lots more photos to come if you don't mind being mass-spammed with wedding posts for a few more days!
I am so, SO blessed with my friends. I had four bridesmaids, and spending the morning with them in the luxurious surrounds of Terrara's Bridal Salon was one of my favourite parts of the day.
Months earlier when we'd been trying to make a decision about bridesmaid dresses, I was contacted by the (sublime!) Louise from Sohomode from whom I'd bought my favourite "Harvest" tea dress the year previously. It made a difficult decision incredibly easy, especially after I got a resounding "yes!" from each of my bridesmaids-to-be. Louise's dresses had been at the top of my bridesmaid wish-list, and the cotton sundresses – each made from their own distinctive vintage floral fabric – would suit the country-garden feel of the day perfectly.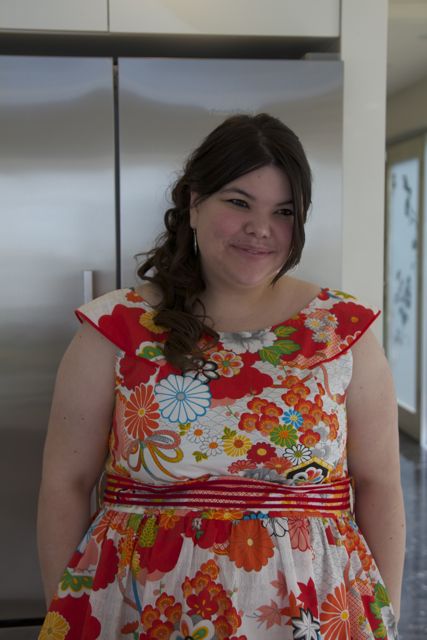 My younger sister Mae snapped up the Asian-inspired print as soon as she saw it. It provided a nice nod to our shared Chinese heritage, and the bright reds suited her colouring perfectly.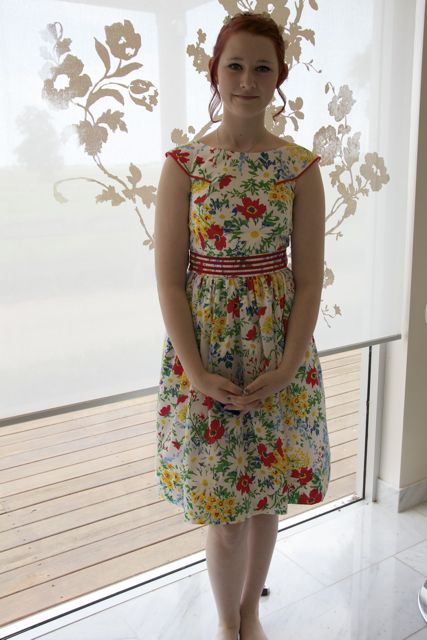 Bella looked picture-perfect in the bright daisy print, and she proved her stylish credentials by teaming it with fantastic blue accessories; a bold floral ring and navy nails.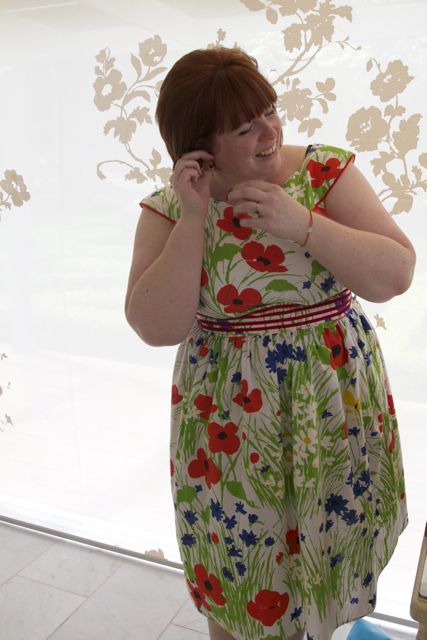 I had a personal soft spot for Callie's poppy print – the red poppies made me think of the fabulous field of poppies outside the Emerald City in the Wizard of Oz. The greens in this dress made Callie's beautiful eyes POP!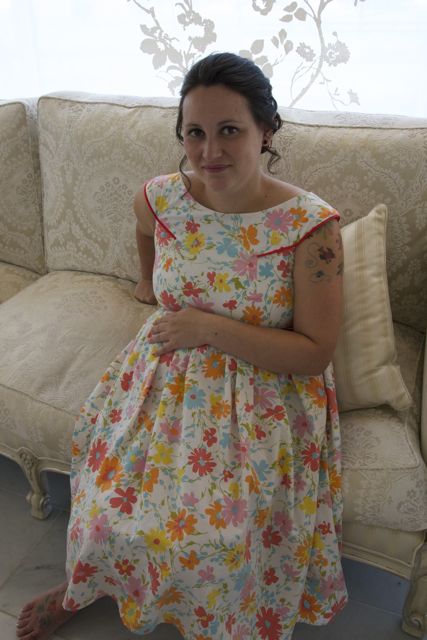 My darling, wonderful, maid-of-honour Fiona had the sweet pastel print, which was made of the softest cotton. The pale pinks and blues matched her Mary Blair tattoos so perfectly that several people have asked me whether she'd had them drawn on especially for the day. Louise cut Fiona's dress a little differently with a higher waistband and a bit more fabric at the front to make sure she had enough room for her growing baby.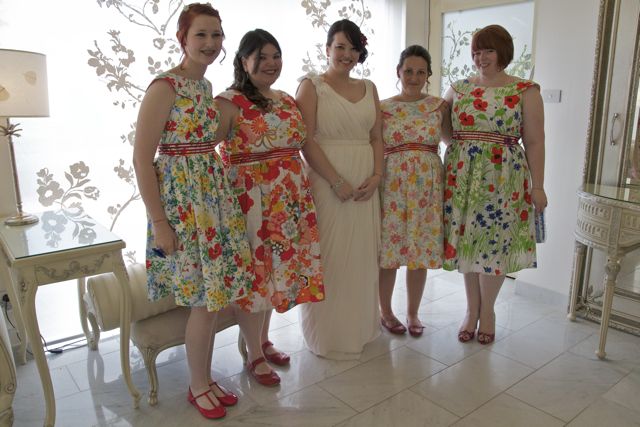 The bridesmaids wore red shoes of their own choice, and carried bouquets of white grevillea and lisianthus.
The dresses looked stunning in dappled sun, and the play of different patterns and colours worked well with The Sophisticate's mis-matched groomsmen, and the deep-v at the back meant that the girls were comfortable despite the warm weather. (Plus, the backs mirrored the back of my dress perfectly. I'm totally going to pretend I did that on purpose)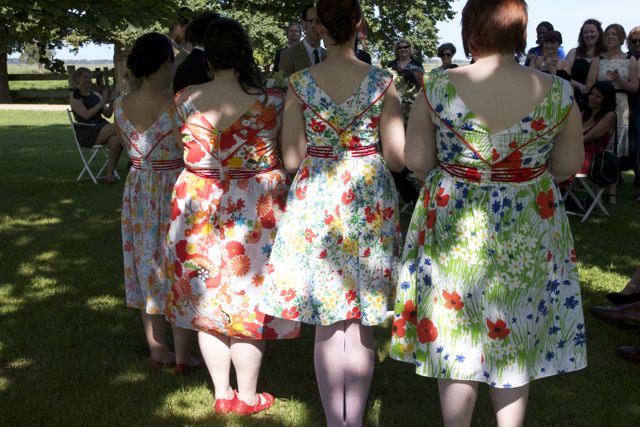 As ever the dresses were beautifully made and finished. They fit perfectly without needing alterations, and included all the usual details (pockets! belts!) that make Sohomode's dresses some of the most covetable items on Etsy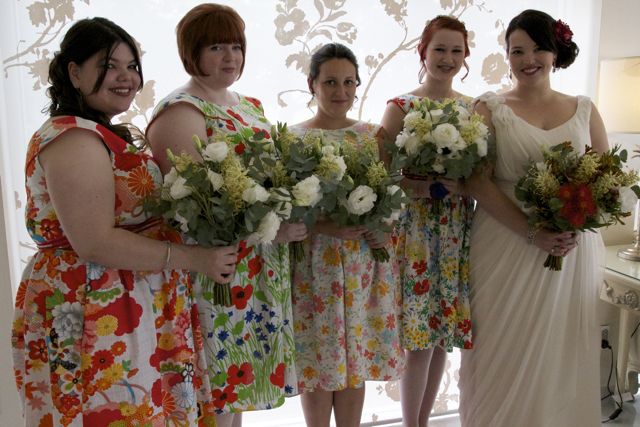 I'm so thankful to Louise for making it possible to have my bridesmaids in her beautiful dresses, and I hope my girls loved them and will wear them again and again.