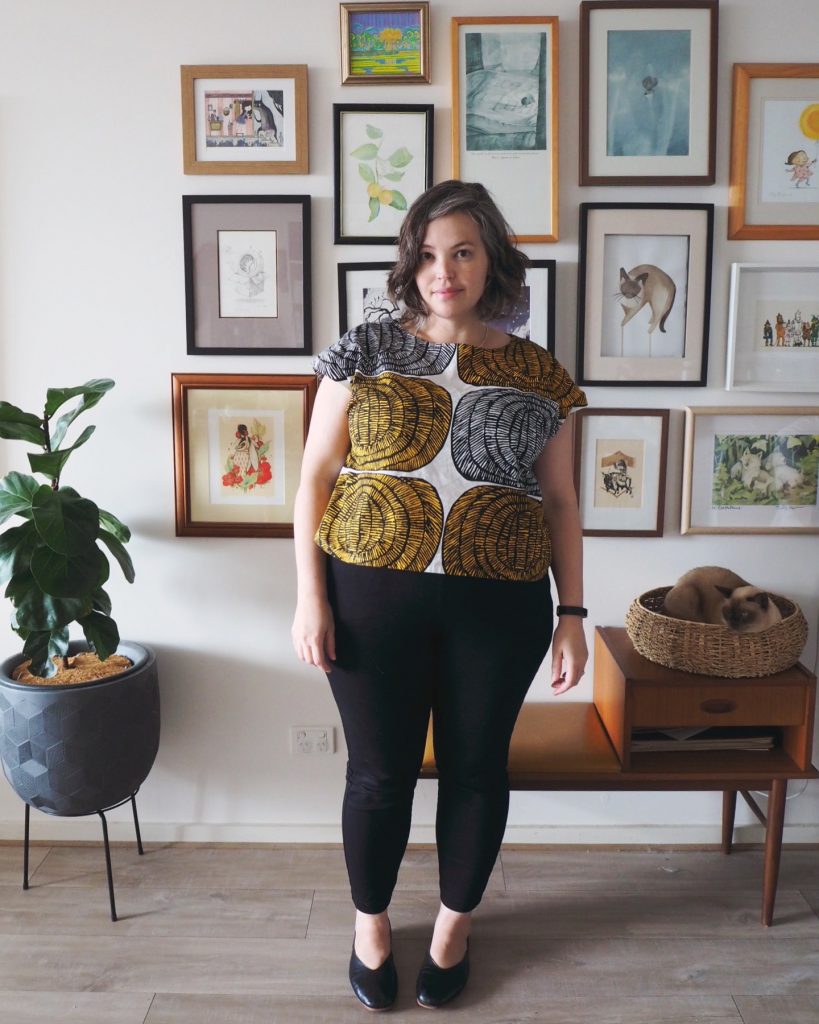 Day six of Me Made May is one of my most regularly worn own-makes.
This simple box top is Marilla Walker's Maya top, and it's a really good beginner's sewing pattern. No set in sleeves, just a front and a back. you can even skip the sleeve and neckline facings if you're being lazy, though I wouldn't recommend it, as they give the top a much more polished look.
I made this top using some Marimekko fabric that I bought as a remnant from Make Designed Objects. I love Marimekko clothes, but they're usually well and truly out of my price range, but the Maya top takes just 1.5m of fabric, meaning with just a little bit of time spent behind the sewing machine I managed to make a versatile piece of Marimekko clothing for less than $100. Hurrah!
I wore the top today with my favourite slim leg pants from Taking Shape and wide fit flats from Empress Australia (so comfortable, OMG).