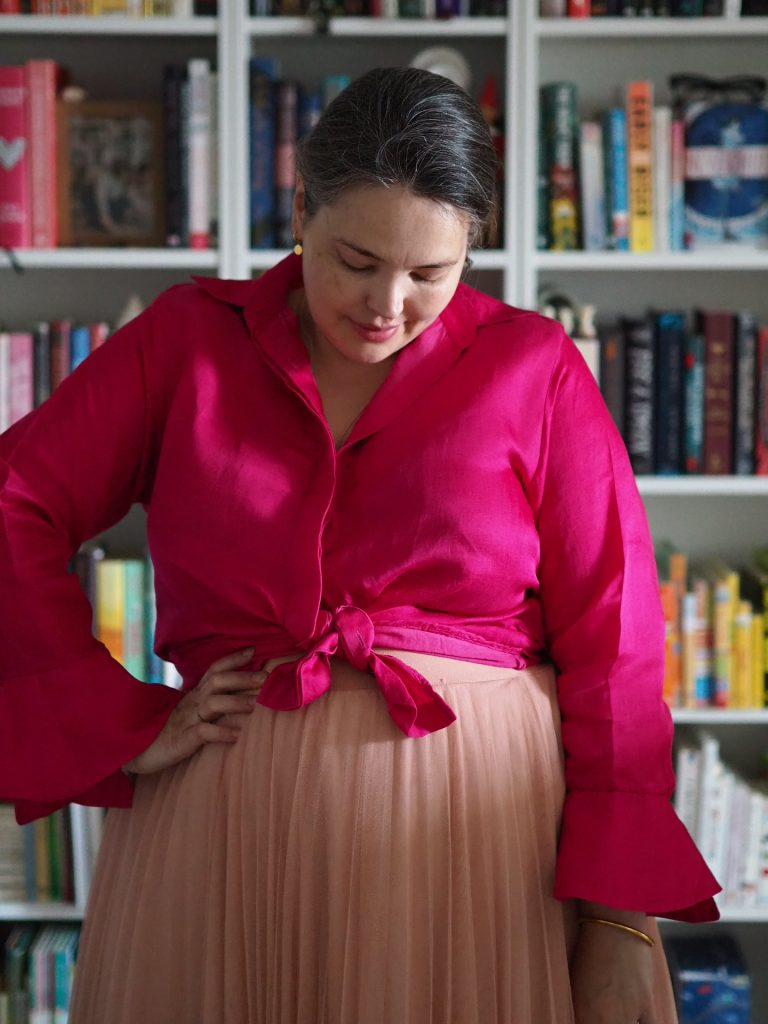 Since I started this blog (way back in 2008!) the landscape has changed dramatically for plus-size women. Where once our choices were limited to a bare handful of online shops (mostly in America) the fashion industry seems to have somewhat woken up to the fact that plus size women have money to spend.
But among the companies jumping on board the "inclusive fashion" bandwagon are many businesses with less-than-stellar credentials around ethical production, sustainability, and human rights.
Of course there's a number of small, independent designers with a focus on inclusivity, but it can be difficult tracking them down. That's one of the reasons I was so delighted to have been invited to participate in the launch of IKKIVI's Size Inclusivity Pact.
IKKIVI is a fashion platform developed by five young women to promote small ethically and sustainably produced fashion, accessories, and homewares from independent designers in India. To be included, labels must fulfil IKKIVI's sustainability and inclusivity requirements, meaning that almost everything on the site is handcrafted, organic, minimal waste, vegan, ethically produced, and size-inclusive.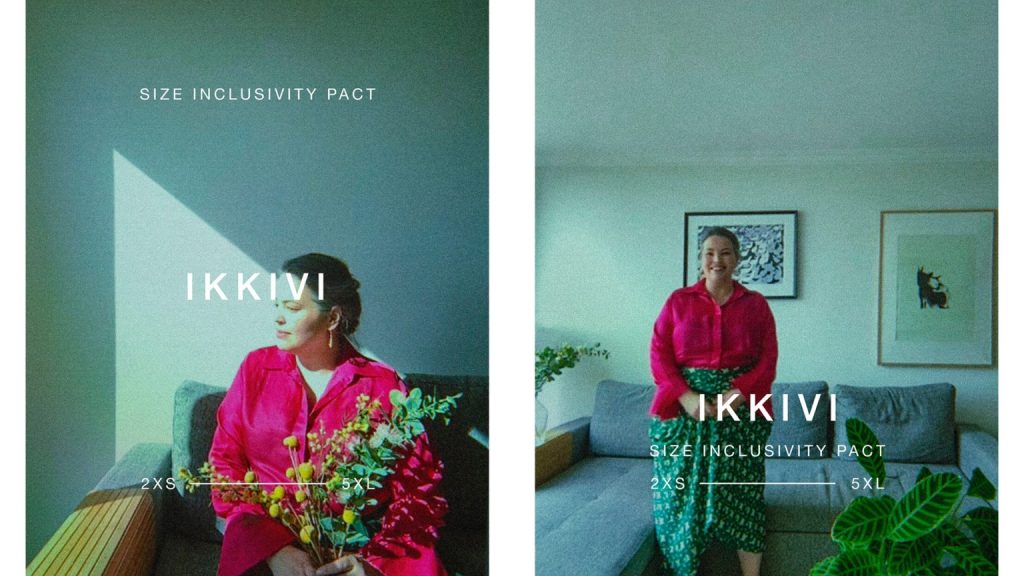 With their recent Size Inclusivity Pact IKKIVI has committed to promoting independent designers whose size range covers from 2XS to 5XL, with custom sizes available for anyone who doesn't fit the standard size charts. As part of the announcement they interviewed a number of plus-size designers (including me!) and the questions they asked were among the most well-considered and incisive I've received in over a decade of blogging.
Check out the campaign here, and listen to my interview with founder Nivi here.
---
I'm absolutely honoured to have been invited to participate in this campaign, and delighted to be collaborating further with IKKIVI to present my own curated range within their extensive offerings. If you choose to make a purchase before 15 February I'll receive a percentage of the sale, but even if you don't spot something that you like this time, I'd encourage you to keep the site bookmarked because new pieces are uploaded regularly.
Among my favourite pieces is a classic blazer made from hemp fabric, a blush smock dress with delicate embroidery on the shoulders, a cleverly draped dress, a pair of brilliant beetle earrings, a frock with a modern silhouette and a dreamy marine print, a showstopping pendant lamp, and more. Each and every item would be at home in my wardrobe, and I'm honestly trying not to add the entire collection to my own cart. Take a look for yourself here.