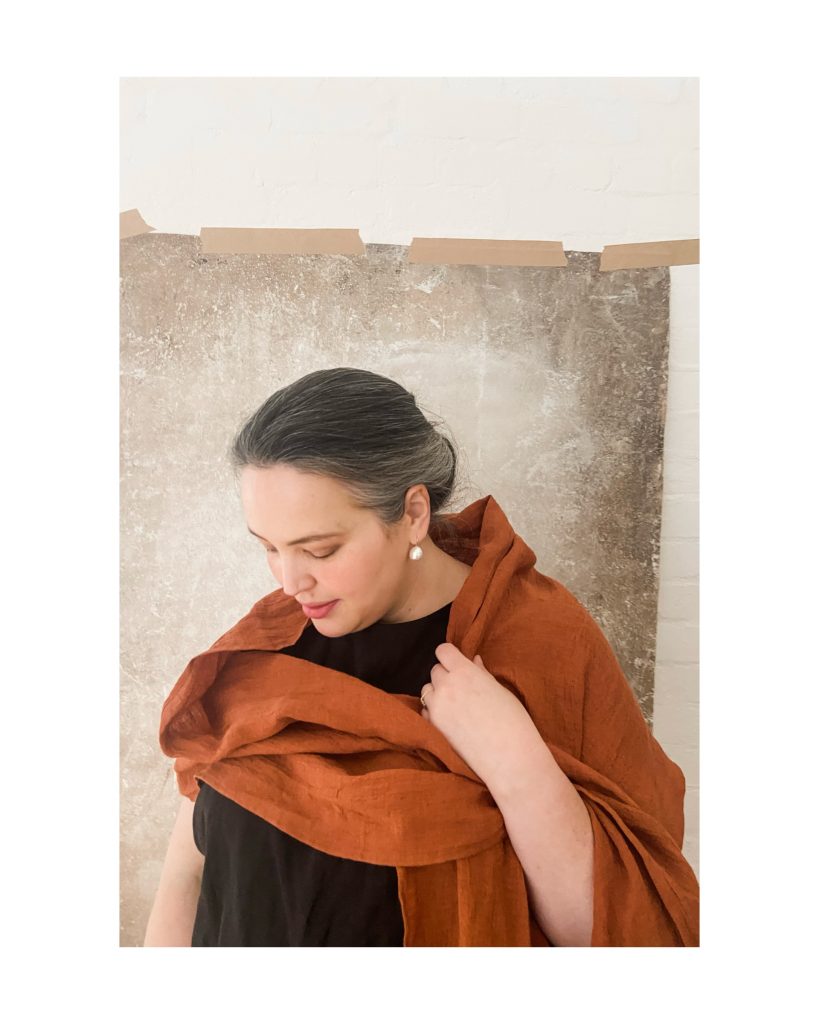 So, about ten years ago I found myself at a kind of crossroads with my blog. It was something I'd started as a hobby, and in a remarkable fluke of timing it gained far more traction than I'd ever anticipated. Blogs were in their heyday, and it wasn't unusual for me to hit 30,000 visitors a month. All of my peers seemed to be going down the route of monetising their blogs and turning them into profitable careers, and for a while I wondered if I should be doing the same. I loved my job, but at the time it seemed like a permanent move overseas was on the cards, and being a professional blogger was something I could do anywhere.
For a month or two I tried. And I hated every second of it. I'm actually a bit shy, and a bit awkward IRL, and schmoozing didn't come naturally. I didn't enjoy networking – the idea of trying to build connections with people just so I could profit off them made me feel very uncomfortable. I especially didn't want you, my beloved readers, to feel like my good opinion could be bought, and I really, truly didn't want to have to support brands whose ethos I didn't agree with, simply because I needed to pay rent.
Absolutely no shade to those who did go down the path to professional influencing – they have a stamina, drive, and courage that I am absolutely lacking. They've created brands, built empires, faced snide criticism for years to become an economic force of nature. They're the ones who forced brands to sit up and take notice, and without them plus-size women wouldn't have one tenth of the options that they do today. It just wasn't the right path for me.
Once I realised that, I dug my heels in against the voices pressuring me to accept paid advertising, and to this day I still say "no" to far more brand partnerships than I say "yes" to. I can count on one hand the number of "sponsored" posts I've done in over thirteen years – I actually can't remember the last one (maybe 2012?). I discovered that a great benefit to keeping my blog and my social media presence un-monetised is that I can happily support small, independent, or upcoming labels that don't have the budget for paid influencer advertising.
So while 99% of what I share on my blog and Instagram is stuff I've discovered and purchased myself, I want you to be confident that if you see me singing the praises of a brand that I'm partnering with, it's because I believe in them wholeheartedly.

Anyway! All of that was a long winded introduction to me telling you how genuinely excited I was to have a brand that I've adored (mostly from afar) invite me to come in a take some photos with their new season.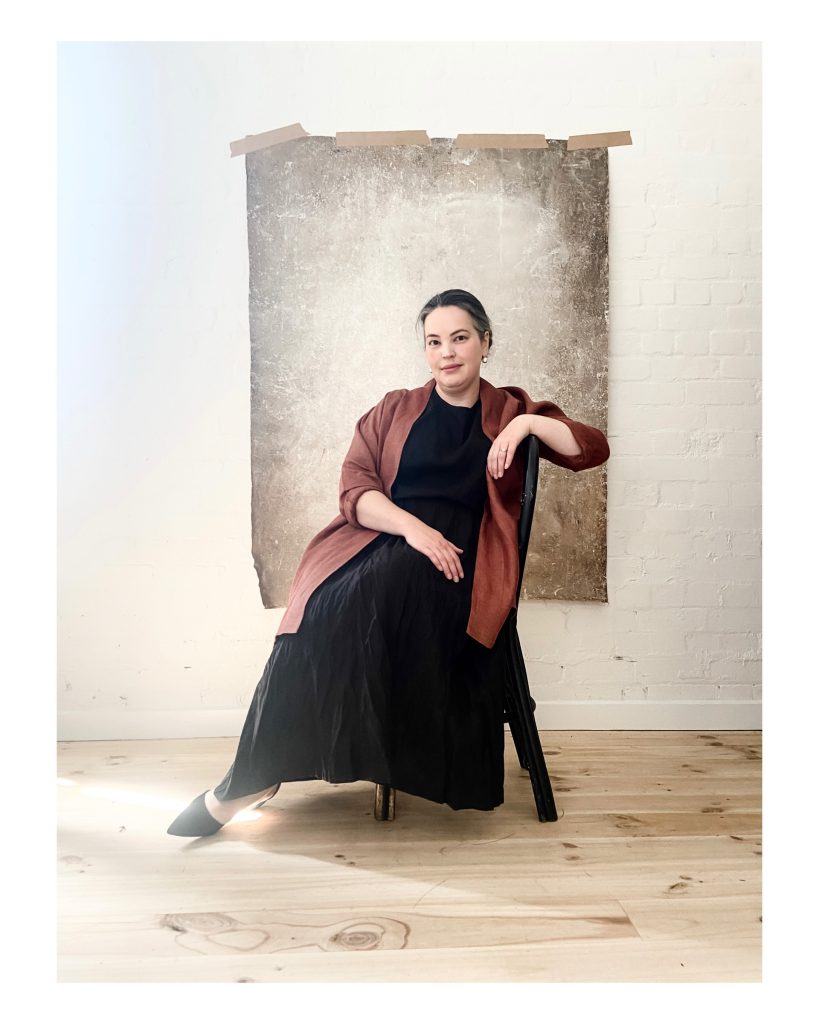 Eva's Sunday is an ethical, sustainable, local Melbourne business with a big heart, and a passion for slow fashion that is designed to transcend the limitations of what's considered "in style". They've been on my radar for years – I fell in love with their range after visiting their shop in Beechworth – but you haven't seen them on the blog before because I quite simply didn't think their size range catered to me.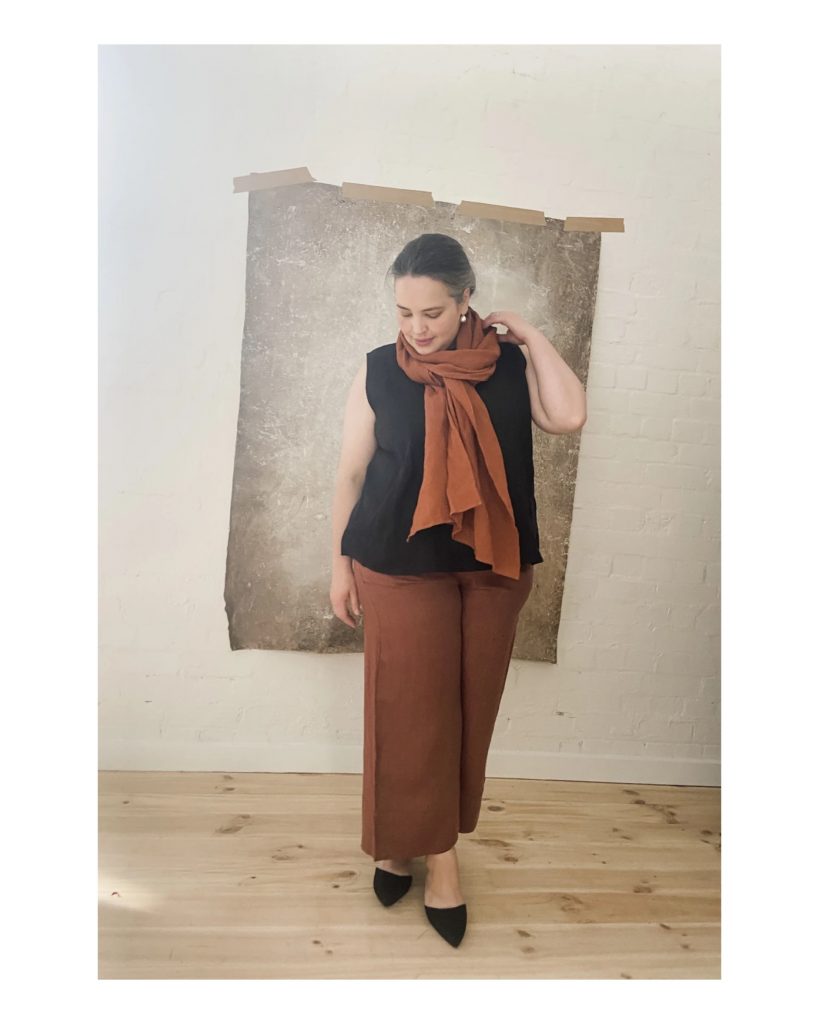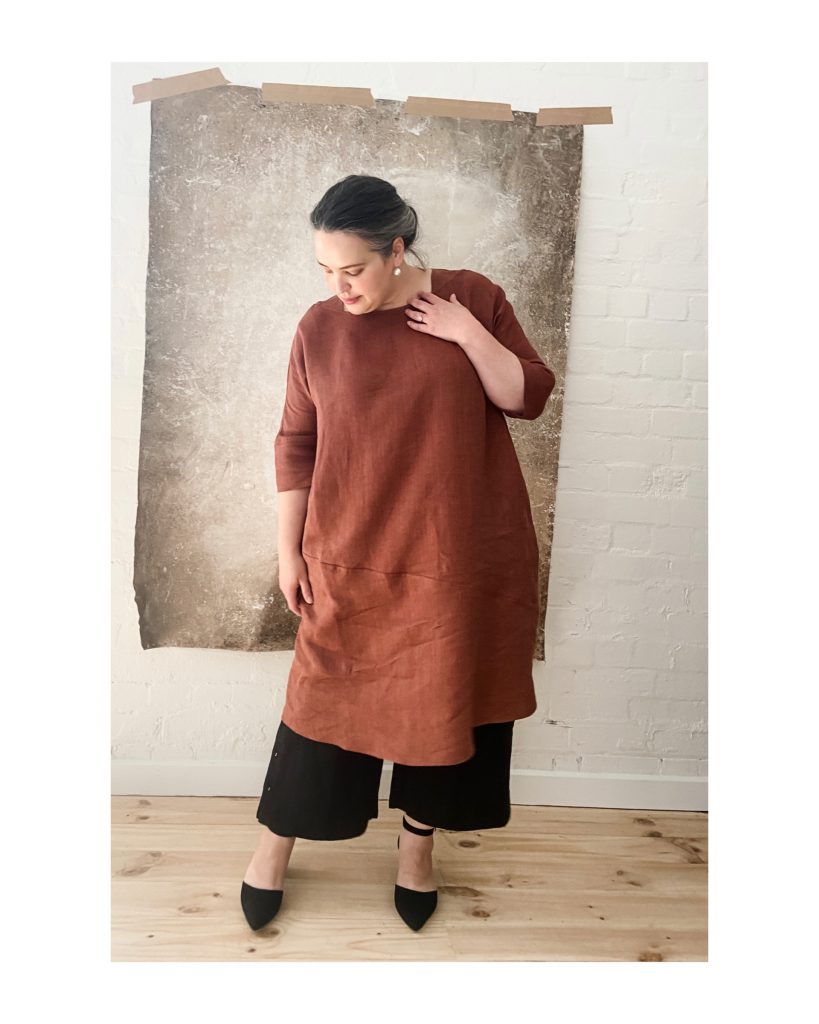 Turns out I was wrong! I'm wearing either an L or an XL in everything pictured (the XL is the largest size at Eva's Sunday at present, but it's an extremely forgiving size 20, and most styles will still be comfortable on a larger body – if in doubt email the team, they're very anxious to help).
I was impressed with how versatile their beautifully produced linen clothing is. Every piece is carefully considered within the context of the brand's range: dresses are designed to be layered over trousers, under jackets, over shirts; shawls can be worn scarves, or neckpieces, or sashes.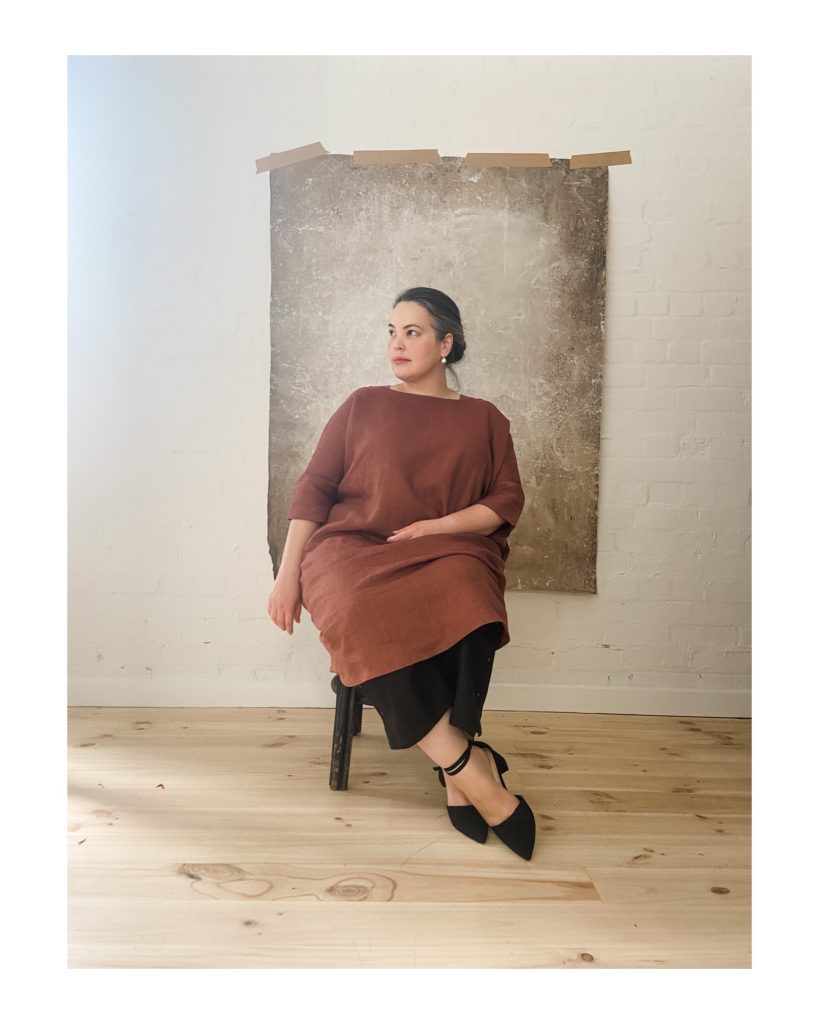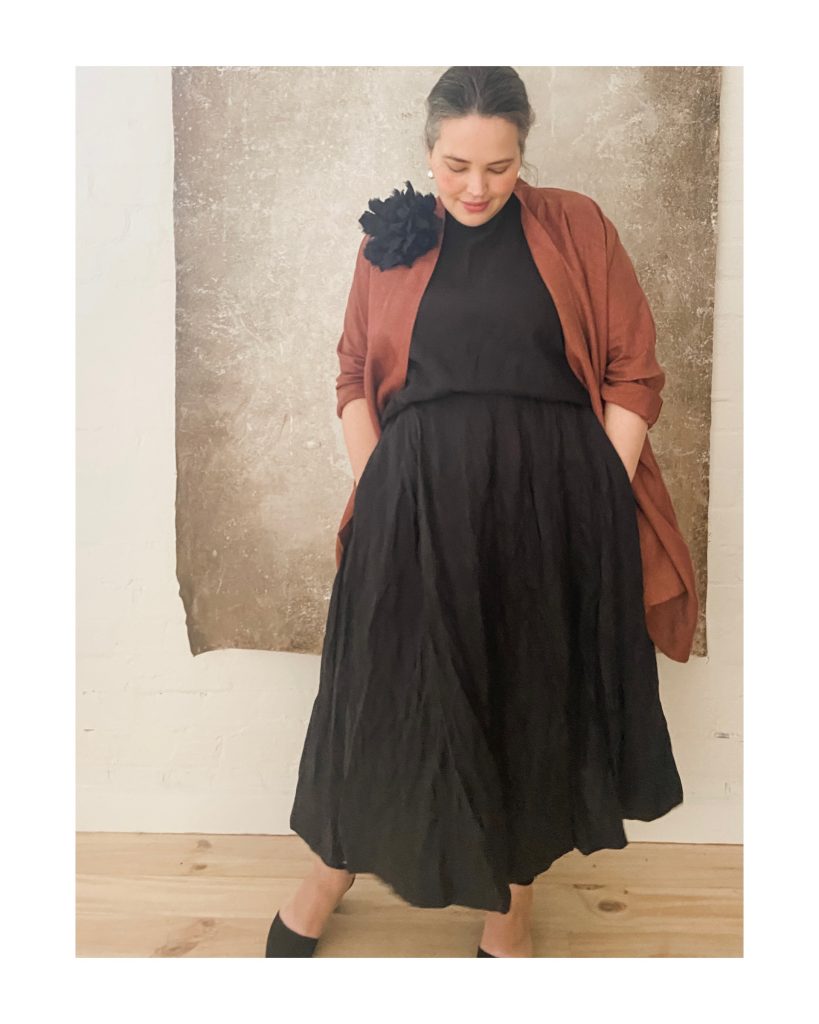 I couldn't resist buying a piece to take home for myself – the beautiful Danni skirt above is destined to become an intergral part of my wardrobe for years to come, I suspect.
If you'd like to check them out for yourself, designer Nic has given me a code to share with you all! Save 15% off with the code FROCKSANDFROUFROU