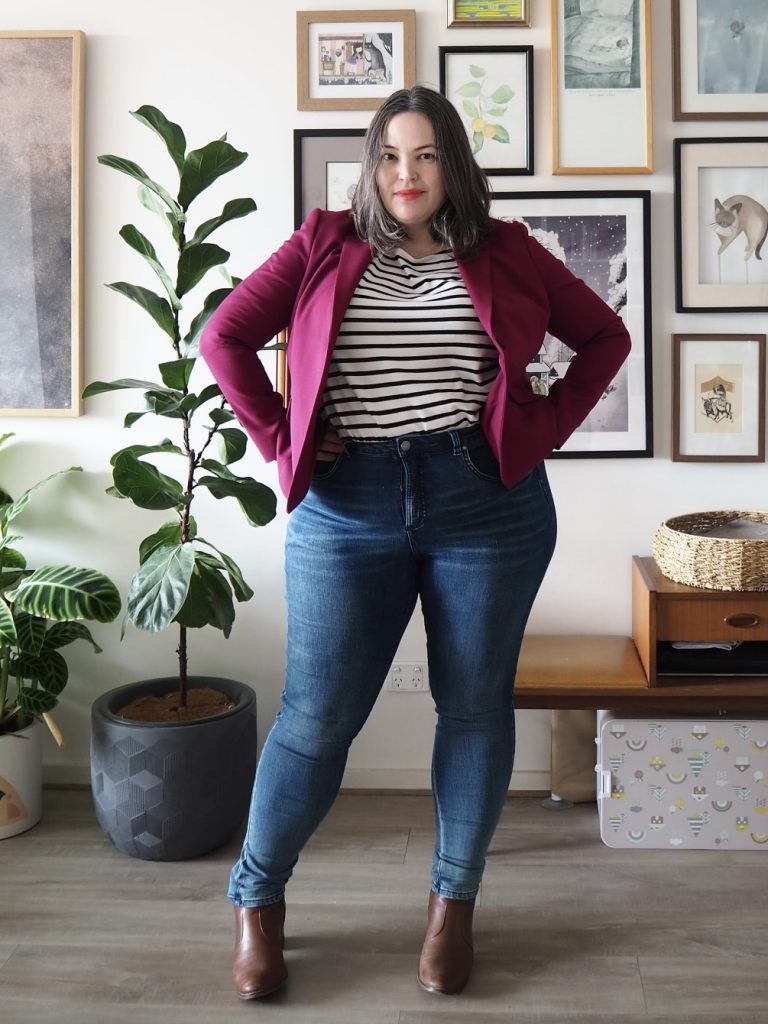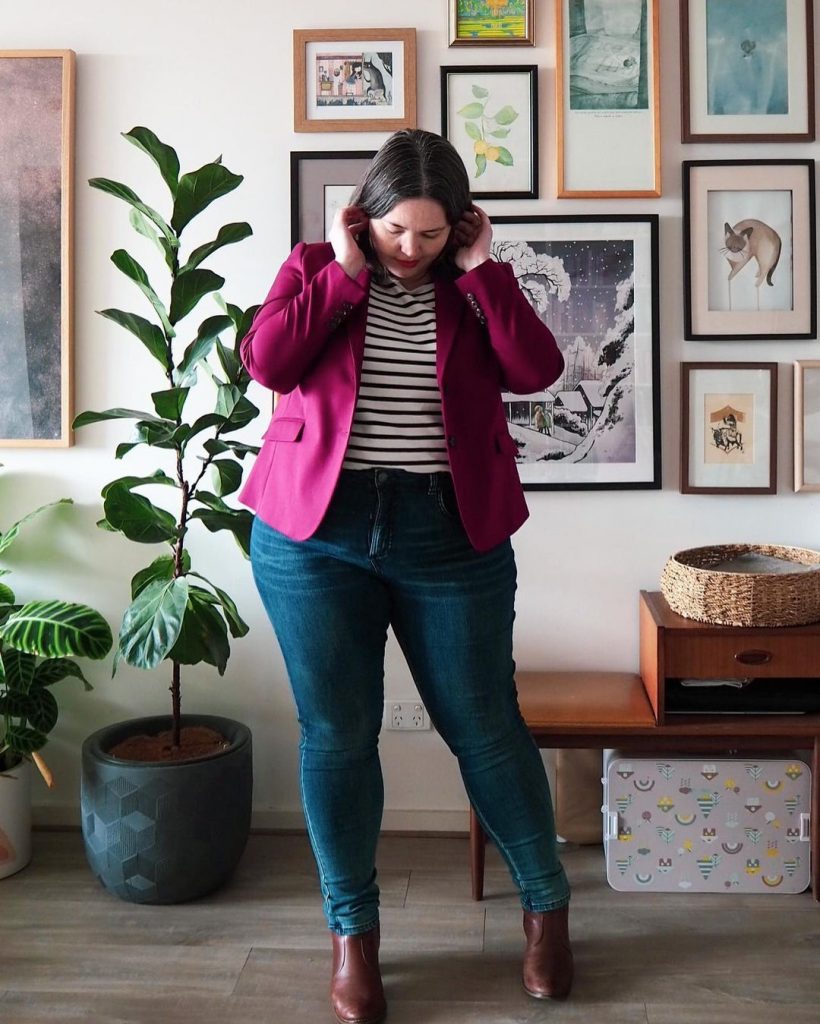 (The post includes affiliate links)
Just a quickie today because I wanted to let you all know that Universal Standard is offering 33% off their denim jeans – for 48 hours only.
Every since I fell between the cracks in sizes at Good American I've been on the hunt for a new pair of jeans. It feels like I tried every style in every brand in my size at bricks-and-mortar shops and they're either too tight in the thighs and loose in the waist, or they bag out too quickly and need constant hitching, or the zipper is rolling down, or the fly is gaping, or the pockets weirdly keep riding up and showing their non-denim innards to the world. You get the point.
I've been hearing excellent things about the denim at Universal Standard for years now but it's all been third-hand. As one of the only truly inclusive brands (they go from a 00 to a 40 in EVERYTHING, show diverse models in their shop and on their socials, and have a powerful commitment to issues including BLM) Universal Standard is one of those labels I'm thrilled exists…. but I'd never actually ordered from them.
With my denim options down to nil I decided it was time remedy that, so I placed an order for the Seine High-waisted jeans.
The size chart placed me at an 18, but the product page suggested I size down to a 16, and the fit guide recommended a 14, so it was a bit of a leap of faith choosing a size. I went with the 14, and my gamble paid off because despite thinking "oh shit, I'll never fit these over my thighs", it turns out that despite having a decent weight and thickness to it, Universal Standard's denim stretches beautifully. Plus, they offer something called "fit liberty" with this style, which means if I change sizes any time in the next year they'll exchange my jeans, no questions asked.
I wore them all day – sitting on my bum in front of the computer – and they didn't cut in or roll down. I wore them walking to take E to childcare, and they didn't creep down. They didn't bag out, the zipper stayed up, and neither the flies or the pocket innards revealed themselves.
They're a skinnier skinny than I perhaps anticipated (mostly because of my fuller-than-full calves), and I hear that's not on trend at them moment, but I love them anyway.