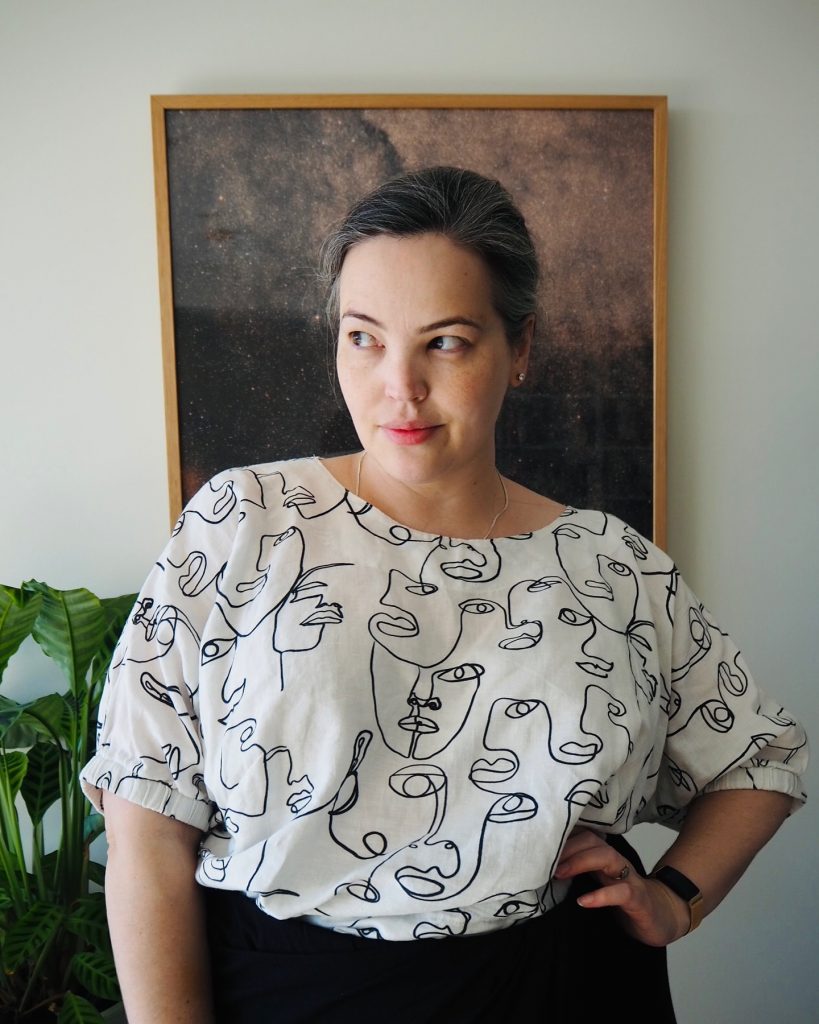 I'm back with another Me Made May! To kick off this year I finally made my first Cuff Top from The Assembly Line. I used THAT linen print fabric from Spotlight that I've been seeing on so many other brilliant makers.
I couldn't really see the point of the centre seam, and didn't want to deal with pattern matching, so I cut both front and back pieces on the fold.
It was such a quick and easy sew (even though it took me a moment to wrap my head around the instructions for sewing the elastic cuffs on the sleeves) and it's a really versatile pattern that I'm definitely planning multiples of.
I think next time I might lengthen the sleeves to 3/4 length, and include the front and back seams to see if it alters the way the top hangs on my body.