So. It's got very quiet here on F&FF, hasn't it?
I always have the very best intentions, but it's hard sometimes for me to find the time to sit down and write an actual proper post. I take a bunch of photos, I edit them, I put my favourite on Instagram, and then I save the rest for a post that never seems to happen!
I'm going to try and Do Better, because I know not everyone is on Instagram, and it's hard to link to things, and because of the wacky algorithm you miss a bunch of stuff anyway.
But looking at the huuuuuuge library of "when I get a moment" drafts I've got sitting in the back end makes me feel a bit anxious and overwhelmed so I'm going to just do a quick round-up of some of my favourites OOTD's here and draw a line under it. I hope that's ok!
So here we go: A (unacceptably huge) round-up of what I've been wearing over the past couple of months!
---
Stuff you can buy…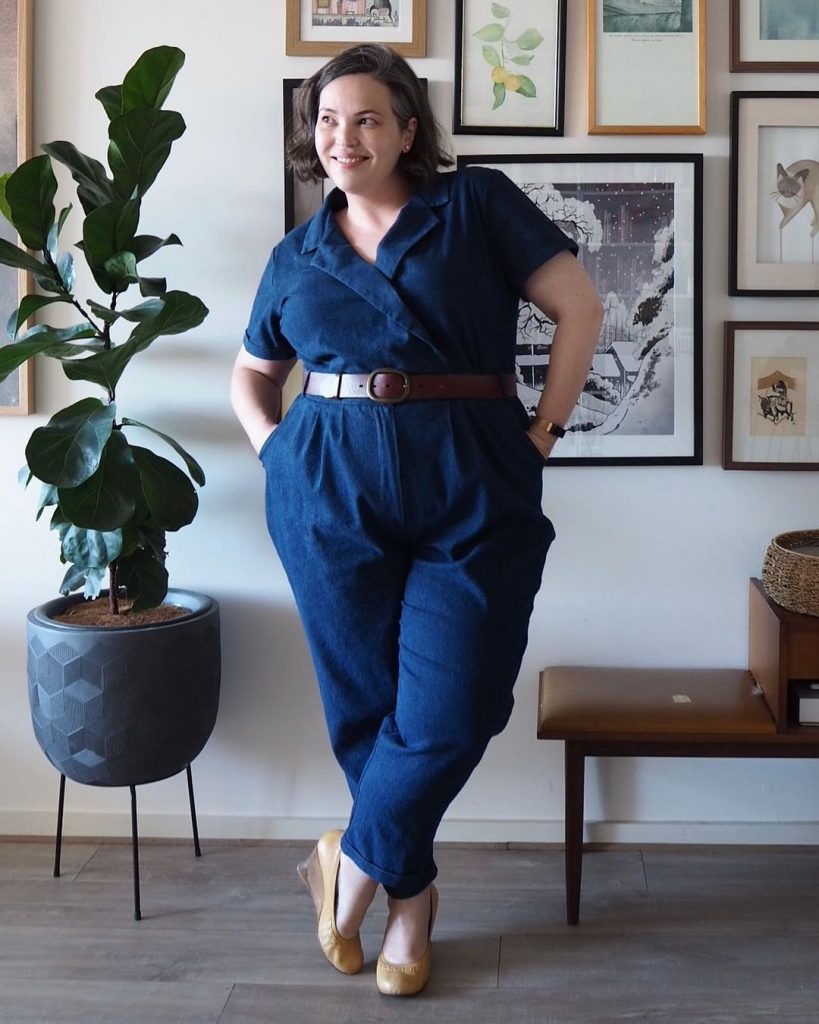 Let me tell you, when Made 590 decided to branch out from awesome skirts and dresses into jumpsuits they did not f*ck around.
For their first foray they've somehow managed to produce the perfect jumpsuit. They've considered all the details like "how will people get it on and off without struggling?" (a fully functional fly, and a wrap top that buttons at the waist) and "how can we avoid wardrobe malfunctions?" (a concealed snap at the bust to help keep the wrap top wrapped). Include pockets, cuffed hems, belt-loops, and a size range that goes up to a size 24, and you've got a total winner in my book.
I love the pleated front on the pants, and the tapered shape fits my curvy thighs perfectly without making my legs look like fence posts. The denim fabric is divine too – it's a light cotton with just enough stretch to ensure it wears comfortably and doesn't crush as soon as you sit down.
I love it, I love it, I love it. They're also doing a black linen that I was tragically too slow to snap up in my size, but I'm very much hoping that the #maisiemadesuit becomes a staple style for this terrific independent Australian label
---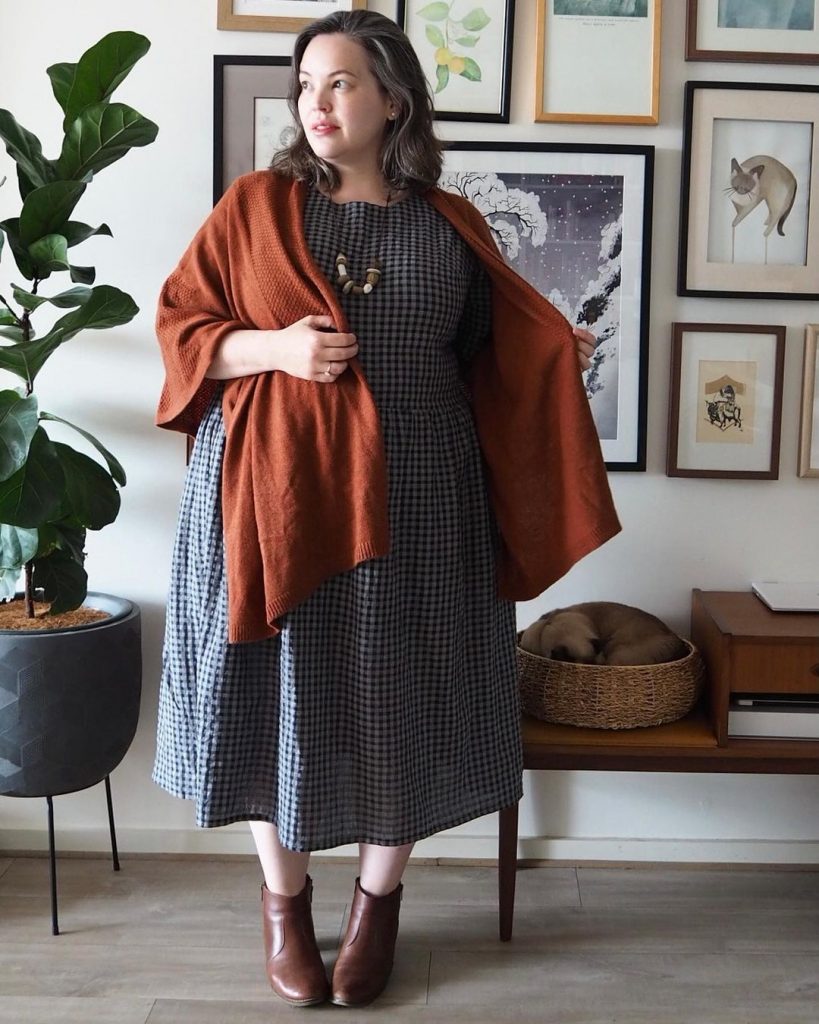 This gorgeous Millican dress from Chasing Springtime is a serious contender for my ideal Brunswick Hipster Farmer's Market Smock Dress: Comfy. Classic. Natural Fibers. Pockets.
I've been wearing it pretty much every second day since it arrived, and it's seen me through several playground hangs, two nana naps, five long iso-walks, and three days of sick toddler clinginess.
The textured cotton-linen gingham somehow miraculously hadn't shown any of the grub that's been thrown at it over the past week, and is perfectly rumpled without looking crumpled.
Chasing Springtime is an independent local business in Melbourne with a focus on producing ethical slow fashion in an inclusive size range. Every item in the shop is informed by the designer Belinda's lived experience as a plus-sized woman: tops that don't assume your tummy doesn't stick out as much as your boobs, necklines that don't slip off shoulders, elbow length sleeves (and a size chart that tells you what bicep width they'll fit), different cuts if you have a curvy bum or a curvy tum, POCKETS!
---
It was a completely unacceptable 41 degrees in Melbourne the day I wore this, and even at home with the aircon on and the blinds closed I could feel it. Thank god for the lovely Airdrie from Joolz Fashion who delivered this divine black linen dress into my hot little hands just in time for the mercury to soar. It's a beautifully made frock with some cunning seaming around the bodice, deep functional pockets, and a total hipster-smock-dress vibe. I'm looking forward to layering it over t-shirts and long sleeves and under long cardigans and cropped sweaters as the weather continues to keep me on my toes (I was complaining about it being 16 degrees the previous week).
Joolz Fashion is a fabulous independent label that offers a range of patterned and plain pieces that are eminently adaptable. You can custom design your perfect piece from range of different styles on offer, and you'll be supporting a wonderful small business at the same time.
---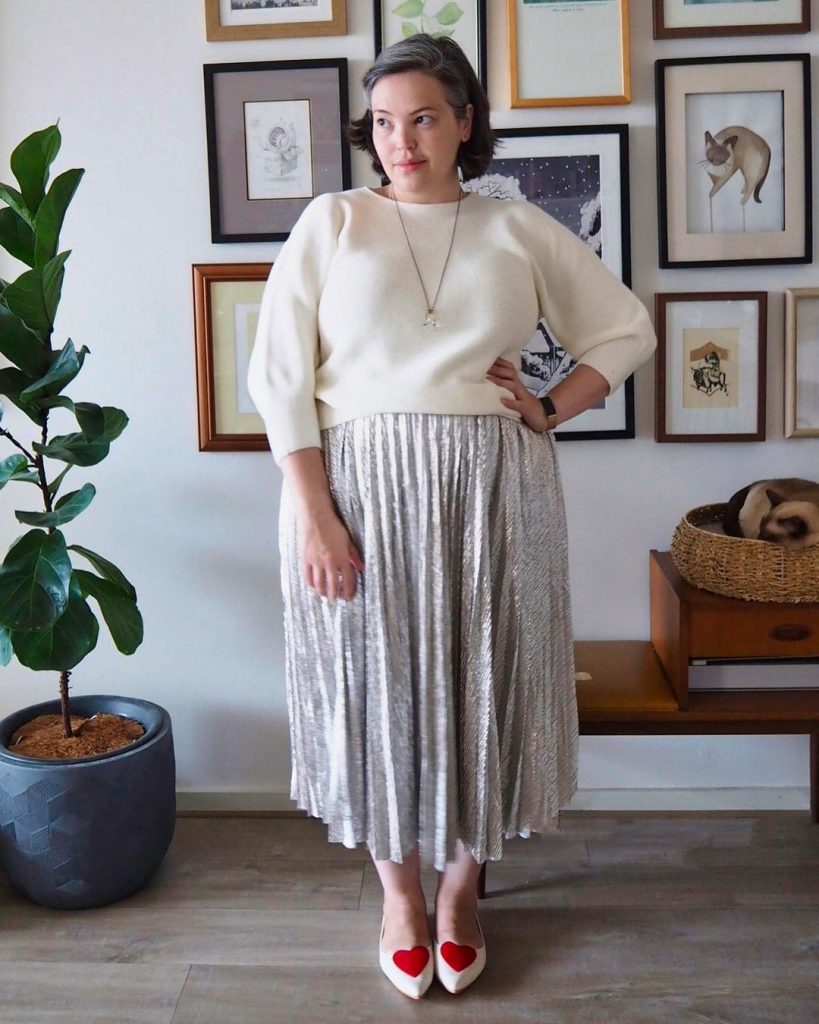 Melbourne's really taking the whole "four seasons in one day" thing seriously, and we've gone from unbearably hot and sunny on Monday to bucketing down rain two days later!
I was working from home, but I couldn't resist the opportunity to wear a bit of sparkle with this silver skirt that I picked up from Seed (pleasantly surprised to see the elastic waist meant the 16 was a slight squeeze but fit). Downplayed the glittery skirt with a slouchy cotton sweater from Uniqlo.
The shoes are from Shein, and I'll be honest I don't intend to ever order from them again. Not because the shoes aren't great quality (they cost under $30 and are actually better quality than I'd anticipated for that price) but just because as soon as I'd put the order through I felt grubby about supporting a fast-fashion company. I'd been looking for heart-toe shoes for YEARS, and these are the closest I've ever been able to find. It's not a very good excuse, but it's the best I've got.
If anyone is able to point me towards a design-your-own-shoes business (like the sadly no-longer-in-business Shoes of Prey) I'd be eternally grateful!
---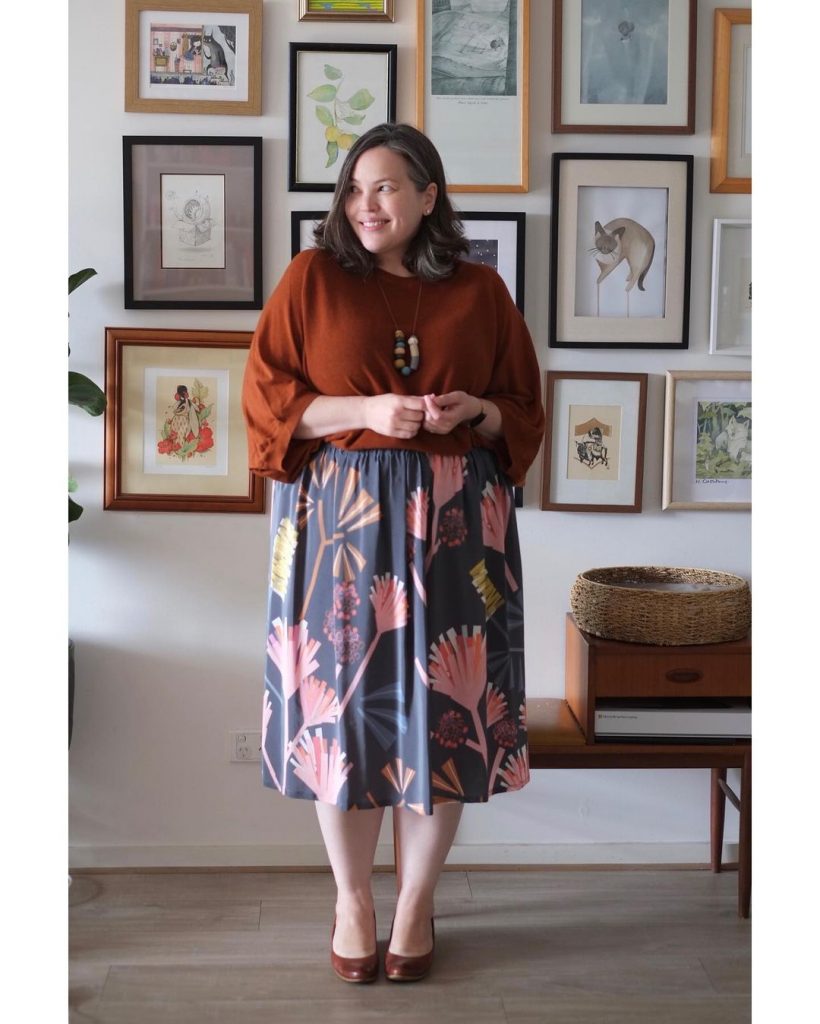 I get where everyone's coming from that the one positive aspect to this whole lockdown thing is being able to wear pajamas to work, but quick question: why are you wearing such uncomfortable clothes the rest of the time?
My wardrobe these days is mostly made up of elasticised waists, boxy fits, and natural fibers, and I actually (to the amusement of my tracksuit-bottomed partner) still get "dressed" for work.
Post-baby, post-iso, post-winter, I'm not feeling as comfortable in my skin as I'd like to be, but I always feel a little happier when I've been able to dress this new body of mine in something pretty.
---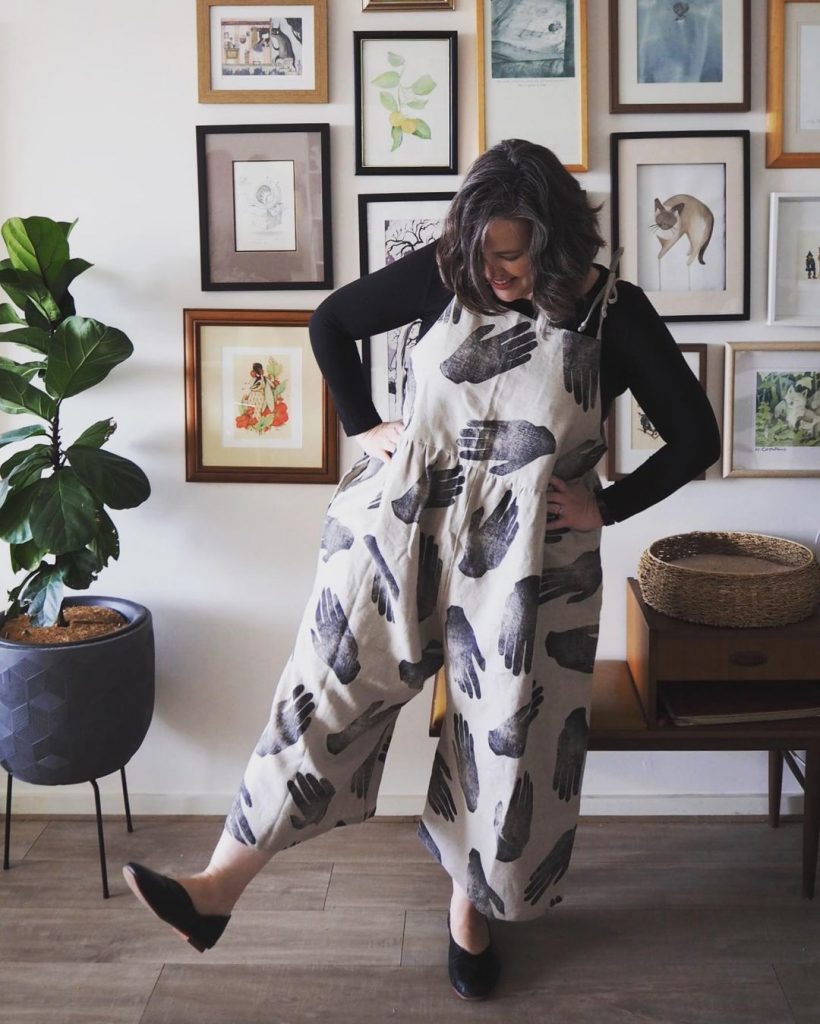 Why should toddlers get all the fun of dressing like a toddler?
Spotted this handsy jumpsuit on Pinterest and instantly fell in love. Was delighted to discover that it was made by a local Melbourne business Maker and Mineral. Was even more delighted to read that Maker and Mineral were small, independent, and eco-conscious. Finding out that while they had a limited size range they invited custom orders like it was no big thing sealed the deal. Placed my order immediately.
The Mica Jumpsuit is made of a gorgeous natural linen that's been hand printed (ha ha). It's roomy and comfortable with big pockets and tie-up straps. It's not even a little bit "flattering", and I absolutely adore it.
---
And stuff you can make…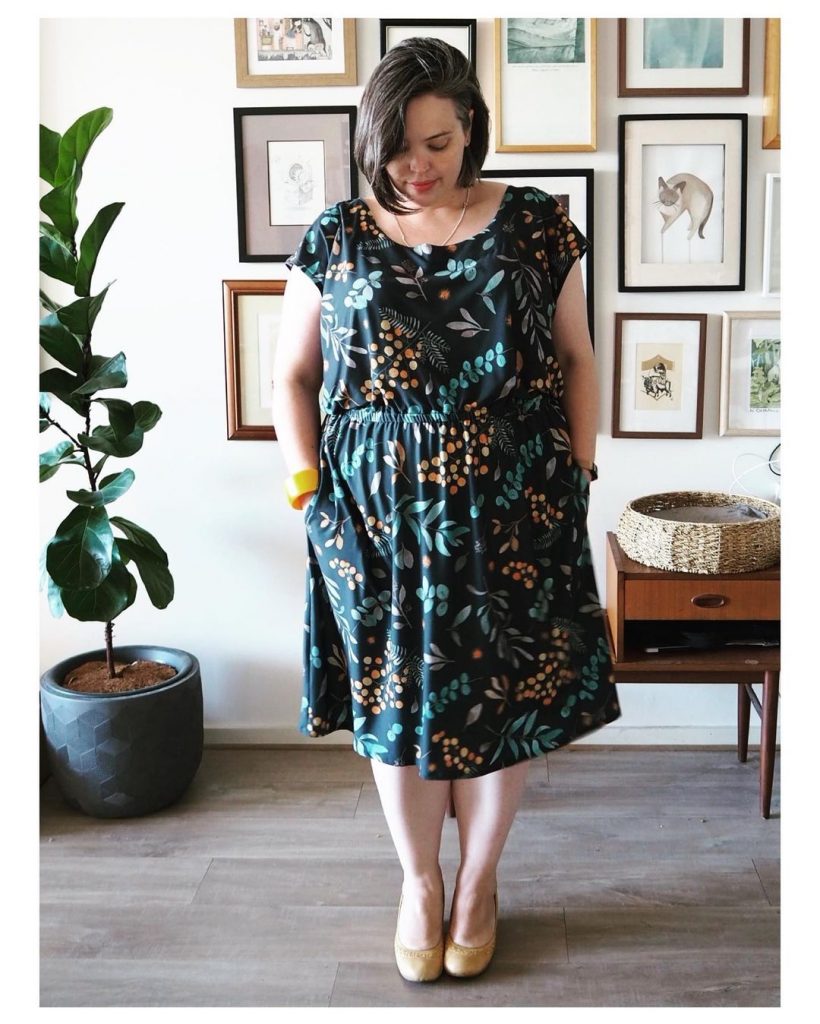 ---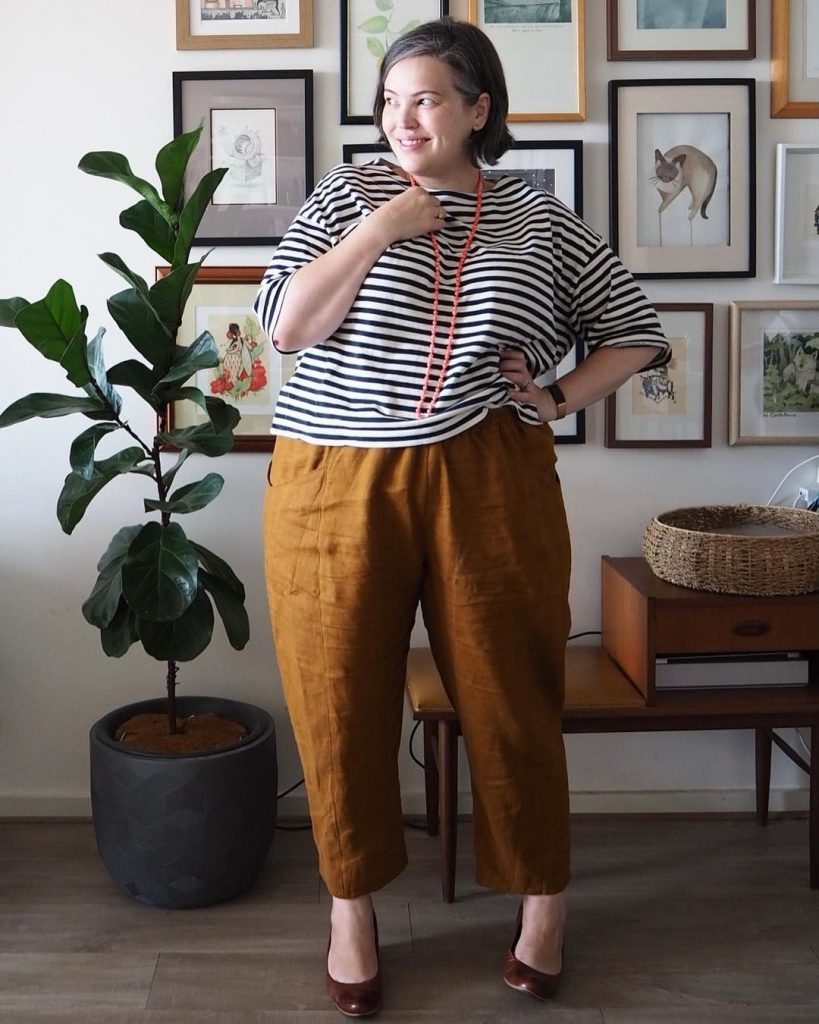 ---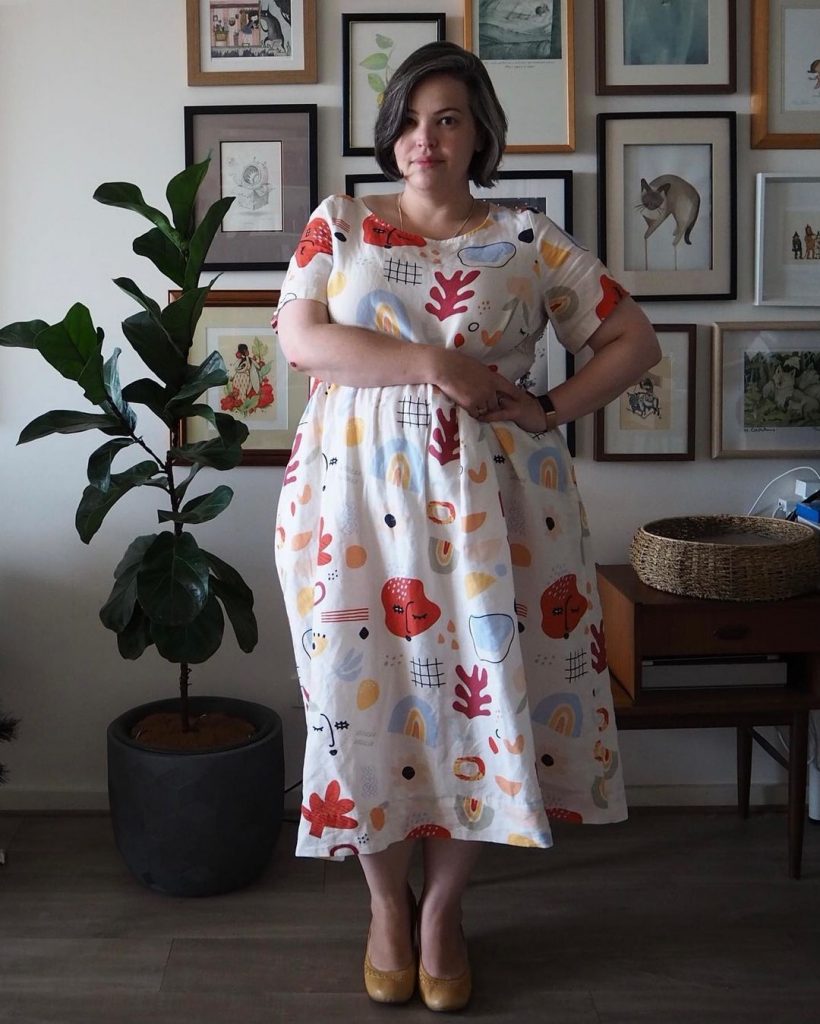 ---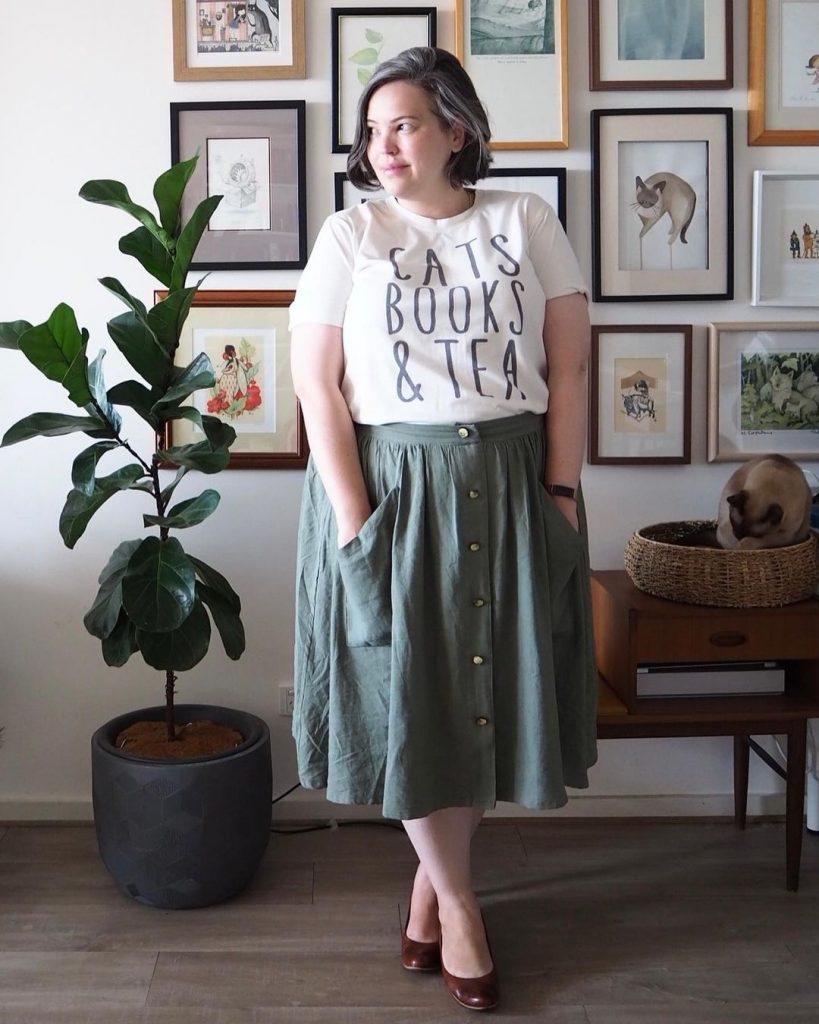 ---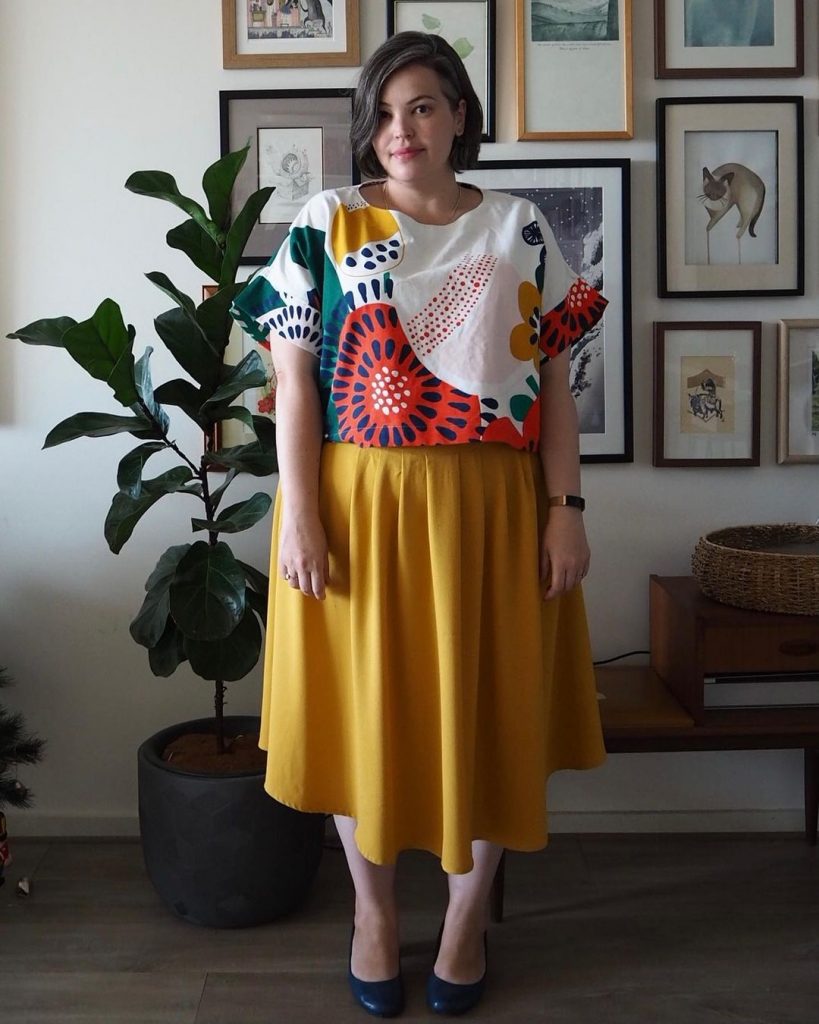 ---
So there we go! Several months worth of posts crammed into one!