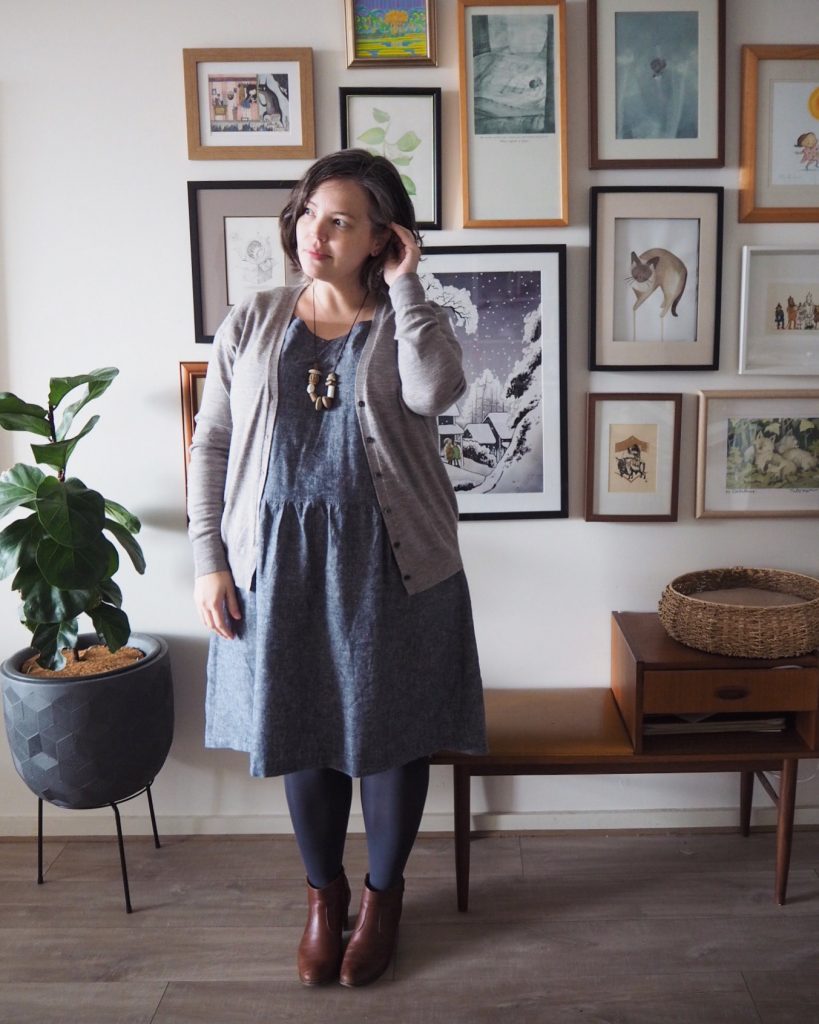 Day 9 of Me Made May: The Fen Dress from Fancy Tiger Crafts was probably the first indie pattern I ever made (not including my seven thousand Colette Patterns Myrtle and Moneta dresses). It was certainly the first one I ever bought by PDF and stuck together, and looking at the tatty remnants of that pattern now, frankly it's a miracle this dress turned out as well as it did!
One thing I've discovered about indie patterns is that they almost always have better instructions than the patterns you find from The Big Five, which probably explains why the dress didn't end up a total shambles.
Sewing the Fen dress as a relative beginner I learned a couple of new techniques, and it's another of those patterns I return to again and again. It's definitely one I recommend for people at the start of their sewing journey, because it doesn't have zippers or set-in-sleeves, or anything particularly easy to mess up.
One thing I would say is take that A0 file to a print shop and have them print it for you – I think it took me as long to stick all the A4 pieces together as it took to make the dress!
This was my first Fen dress, and I used a cotton-hemp blend fabric that I bought from Etsy and absolutely adore. It looks like linen, but has a lovely worn-in feel and doesn't crush at all. The shop I bought it from is sadly long gone, but this seems like the same fabric, albeit in a slightly paler hue.
Summer or winter, this dress is always on regular rotation. Today I've worn it with Snag tights, ankle boots, and a cardi from Uniqlo. The necklace is from some gallery in Daylesford, but I'm damned if I can remember the name of the craftsperson who made it – sorry!