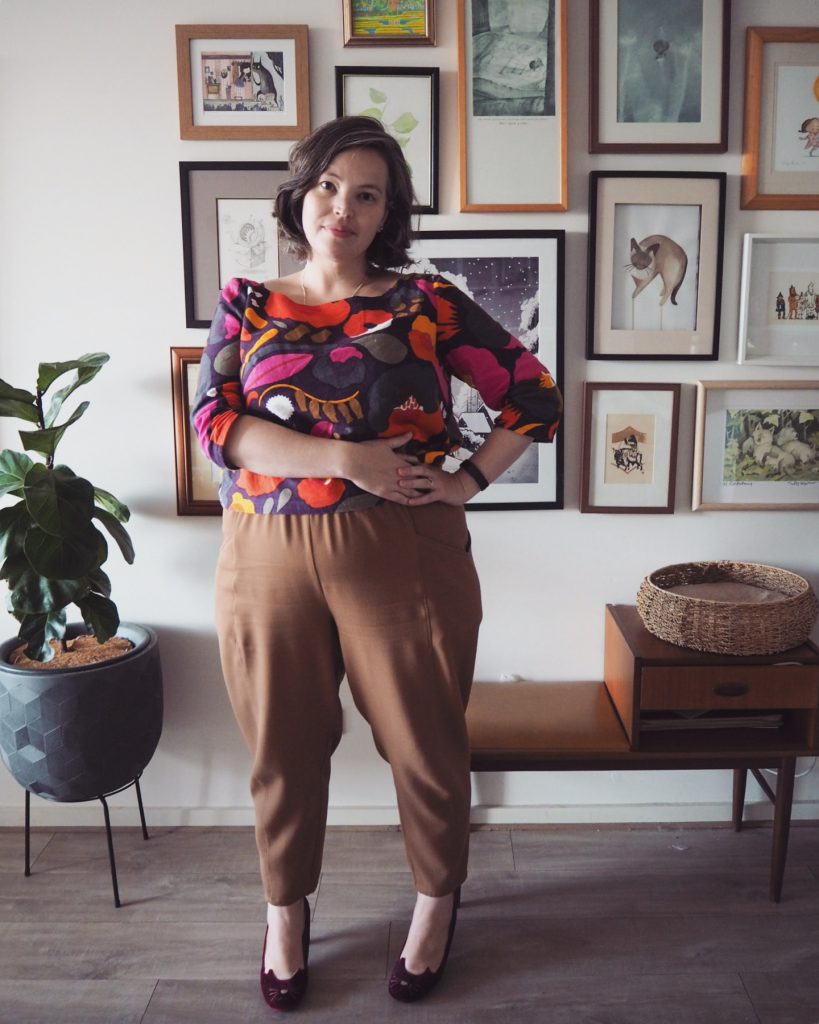 Day 8 of Me Made May is a fully Me Made outfit, with Sculthorpe pants from Muna and Broad and a York top from Seamwork.
The pants were actually a wearable muslin that I made up from a super-cheap wool blend that I bought from Rathdowne Fabrics, and once I knew the pattern worked for me (and did it ever!) I splurged on a more expensive tencel-linen blend and made up a second pair – you'll see them in a couple of days I reckon.
The fabric from the top is Marimekko again, and the gorgeous autumny colours go with stacks in my wardrobe. The cropped length on the top is actually ideal to wear with the Sculthorpes: short enough to show off the great fit around my hips and tummy, but just long enough to cover the elasticised waistband.