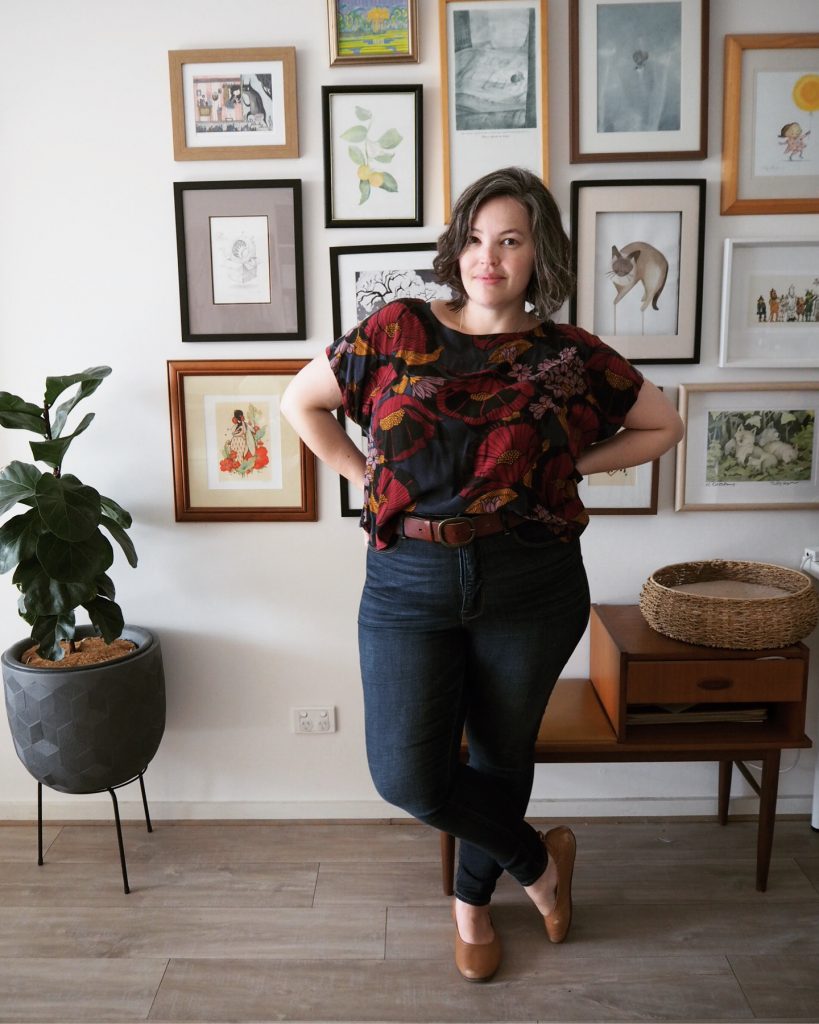 Me Made May Day Ten is a second Maya top from Marilla Walker.
Compared to the boxy Marimekko-print version from earlier this week, this Maya Top has a much looser, drapey look as it was sewn from a soft rayon fabric that I bought from Spotlight.
It's actually the first Maya top that I made, and like the Fen Dress in yesterday's post, it's been an essential part of my wardrobe ever since.
I'm wearing it with jeans from Good American and ballet flats from Fitflop.