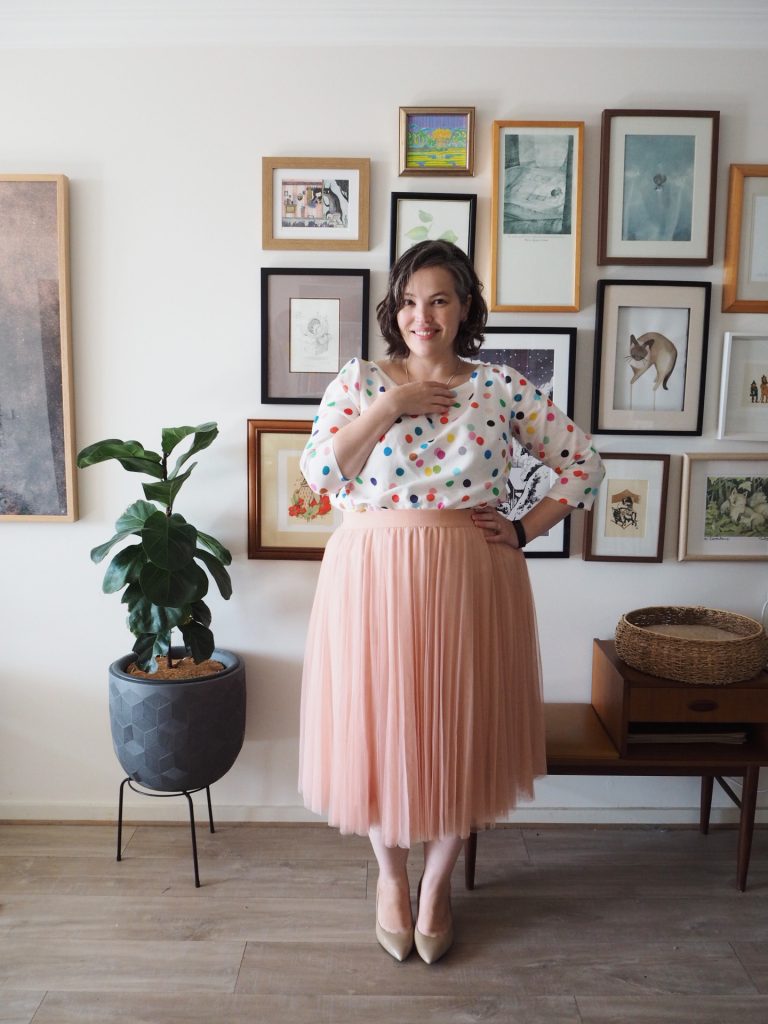 In the interest of transparency, the tutu was worn solely for the purpose of this photo because IT'S MY BIRTHDAY, but also I am working from home so actually teamed this Seamwork York top (yes another one) with sensible trousers.
After my shrinking disaster with Doops Designs' tee-dress I vowed to be less lazy and take advantage of the fact they sell their fabric (I seriously wish more brands did this) and sew myself something. I bought a couple of metres of the cotton-linen confetti, which was more than enough to whip up a York top.
It's a lighter fabric with a looser weave than Nerida Hansen's cotton/linen blend, and is a little prone to fraying, so I've French-seamed everything, and I'm feeling very proud of myself for doing so.
I decided to follow the instructions for once, and instead of cutting the back piece on the fold, I made a keyhole feature and fastened it with a cheerful little yellow button.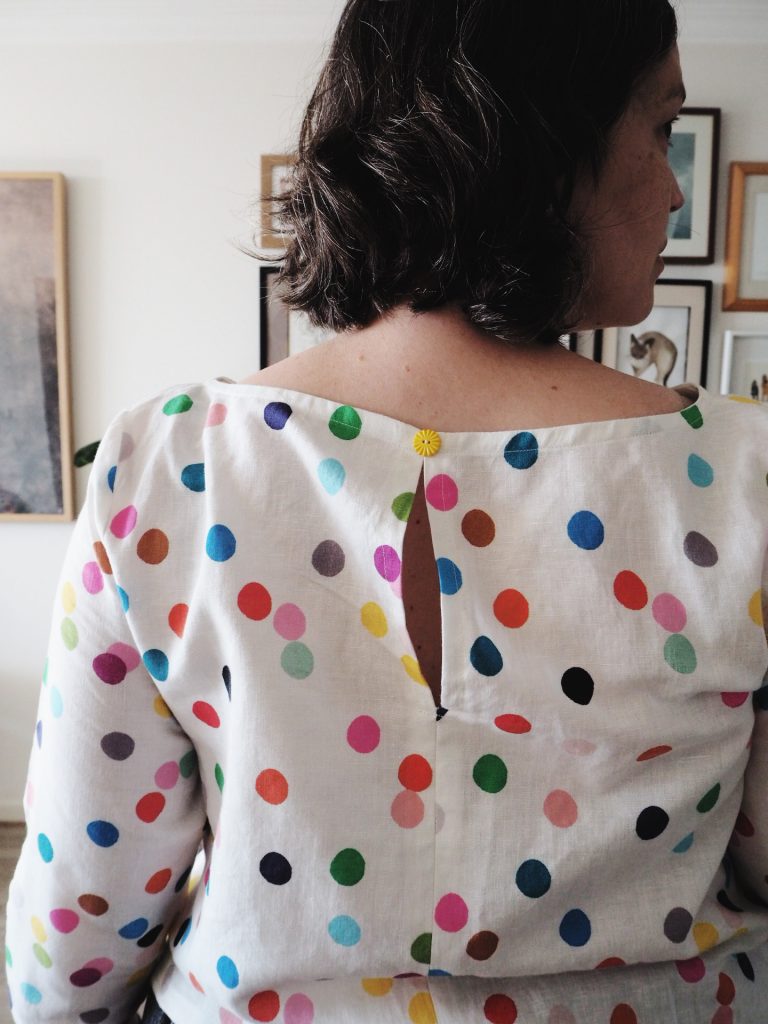 Skirt from Forever 21 (I'm now officially twice that ahahaha oh god)