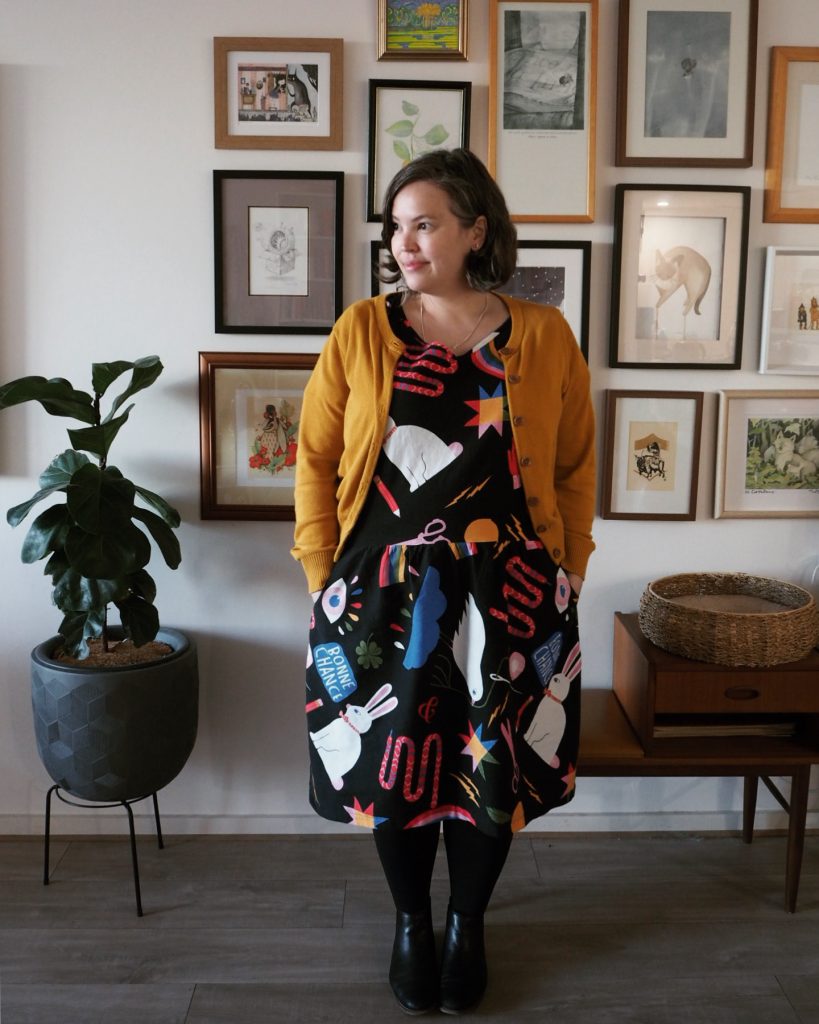 I almost didn't post today's Me Made, because I'm not terribly happy with it. It almost certainly won't survive the next wardrobe cull, lets put it that way.
It SHOULD work: it's my favourite Fen dress pattern, with a terrific cotton/linen fabric from Nerida Hansen and designed by  Lisa Congdon, but I'm just not sold in the finished product. Possibly the big print doesn't suit the boxy shape, or maybe I shouldn't have dropped the waist.
It can be salvaged (probably) by lopping off the skirt and making a pair of separates, or by unpicking the skirt and eliminating the dropped waist, but finding the time! Sigh.
Worn today with a cardigan from Princess Highway and tights from Heist.
On the topic of Princess Highway though, did you all see that they're finally, finally extending into plus-sizes? This is very exciting for me, because I've loved them for years, even though I've been mostly sized out of anything except their knitwear. I'm a bit torn though, because they're doing it exclusively with Modcloth, and it's disappointing that I have to go through a US retailer to buy an Australian brand in my size. Am kind of obsessed with this raincoat though.