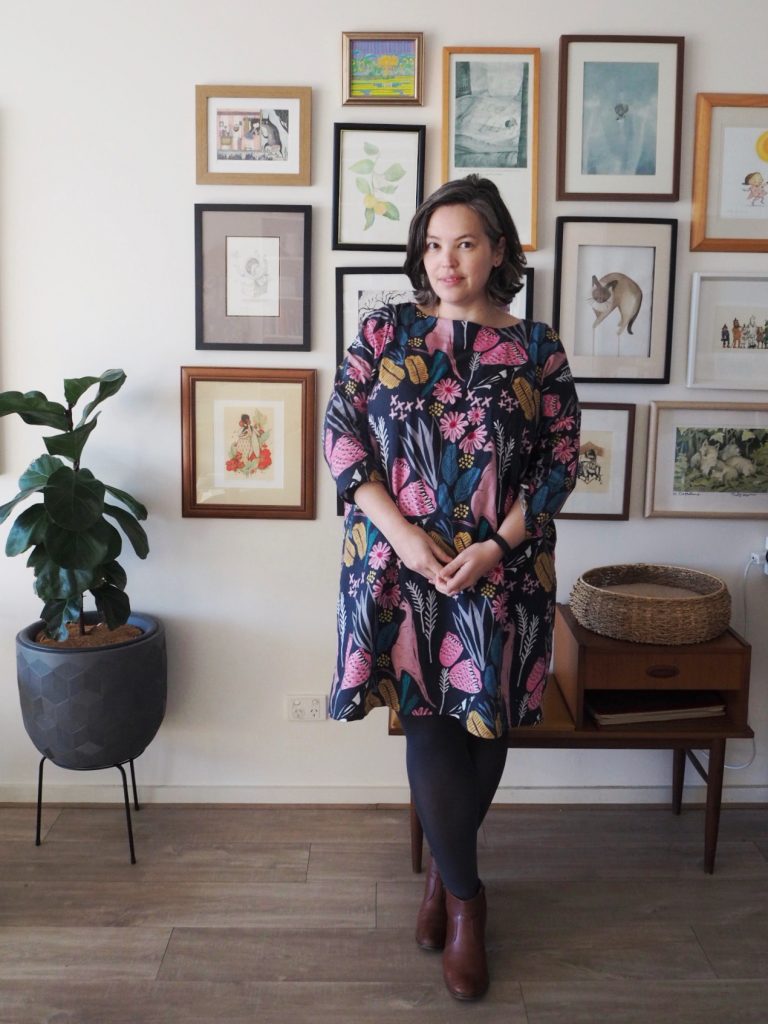 Oh ho ho, look at me sneaking in with a new make on day 29 of Me Made May!
I bought this 'Cowley's Fields' cotton-linen blend from Doops Designs at the same time as I bought the confetti-print that I used for my birthday York Top.
I got two meters with no clear idea of what I wanted to do with it, and it turned out to be juuuuuust enough to squeak out a long-sleeved Muna and Broad Torrens Box Top using the dress hack from Jess at Broad in the Seams.
It's just a smidge shorter than I'd usually like (and there definitely wasn't enough fabric left over for pockets) but it works beautifully with tights and boots.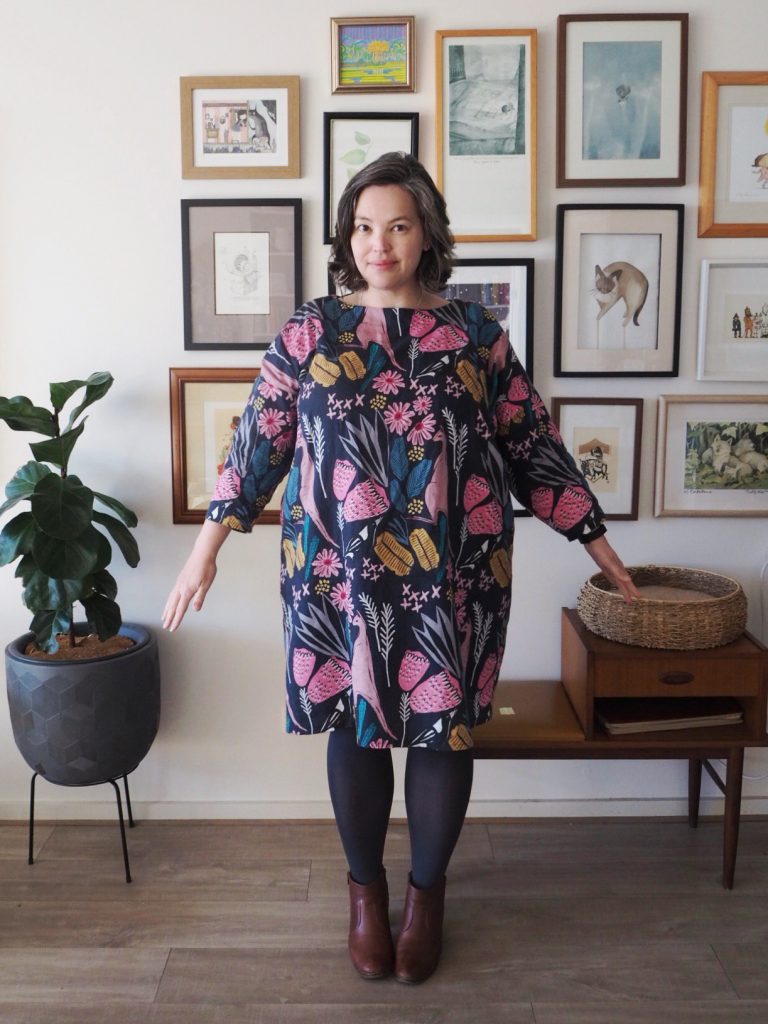 I wasn't sure how the sleeves would go on the Torrens, and was pleasantly surprised – nay, delighted! – to discover that they weren't nearly as boxy or wide as I'd suspected.

I actually kind of love this dress, and I definitely love the Torrens Box Top dress hack. It took just ONE NAP to sew, from cutting to hemming (so, a bit less than two hours) and I'm already planning to make another one, a little longer, that I can tie with a belt, or layer under long cardigans.