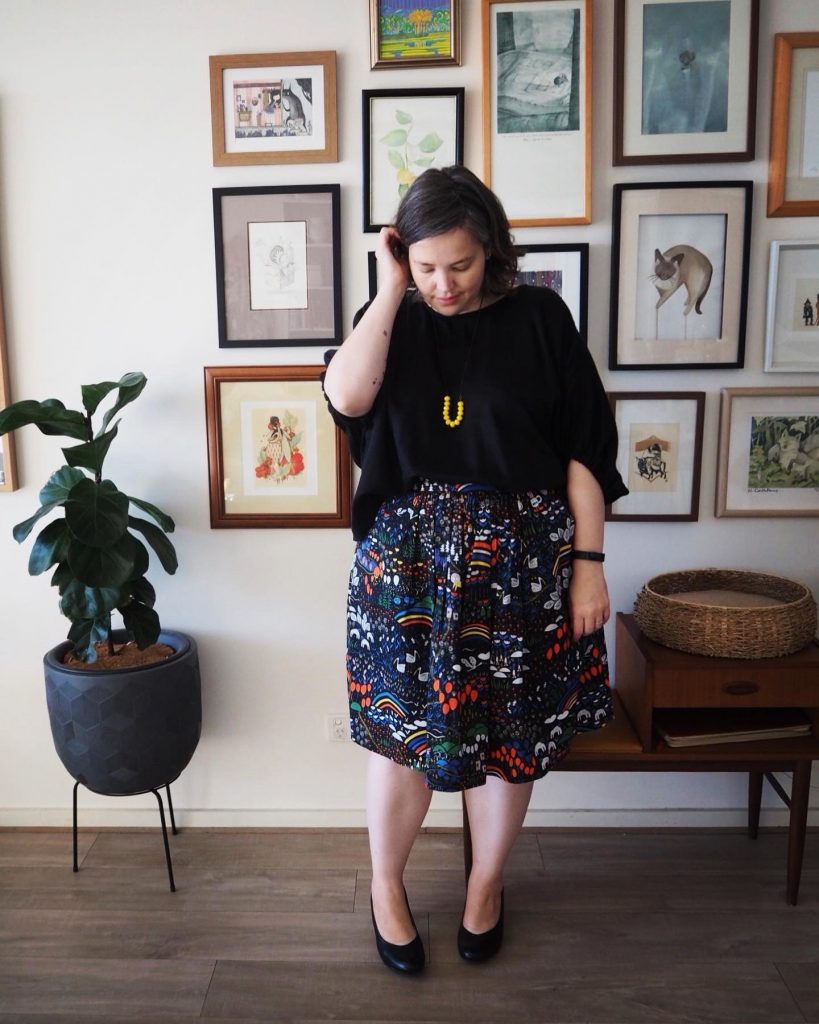 Wearing my self-drafted skirt, sewn with a Cloud 9 fabrics cotton designed by Leah Duncan and paying homage to my beloved Wizard of Oz.
I wanted to show a different way to wear a full gathered skirt: playing up the volume, rather than contrasting it with a fitted top. It goes against everything I learned at Stylist School (yes, I actually did a course, just after I got made redundant and thought I might have a go at being a personal stylist) but rules are meant to be broken, right?
Besides I've been following a really interesting discourse on Fat Sewing Club about the use of the word "flattering" and how it's coded to mean "slimming", and really – you don't have to look skinny to look good, right?
I'm very conscious that I speak from a position of privilege as a relatively small-fat, but I'm going to excise the word "flattering" from my vocabulary and think of some more creative ways to tell people they look amazing without it sounding like I'm praising them for more closely adhering to society's ridiculous beauty standards.
Anyhoo. The top's from Tirelli, the shoes are from Ziera, and if here's a cute photobomb: my son doing laps with his favourite toy (a saucepan box I covered with contact, because it I couldn't stand the sight of it any longer, but I didn't want to break his little heart and throw it out)