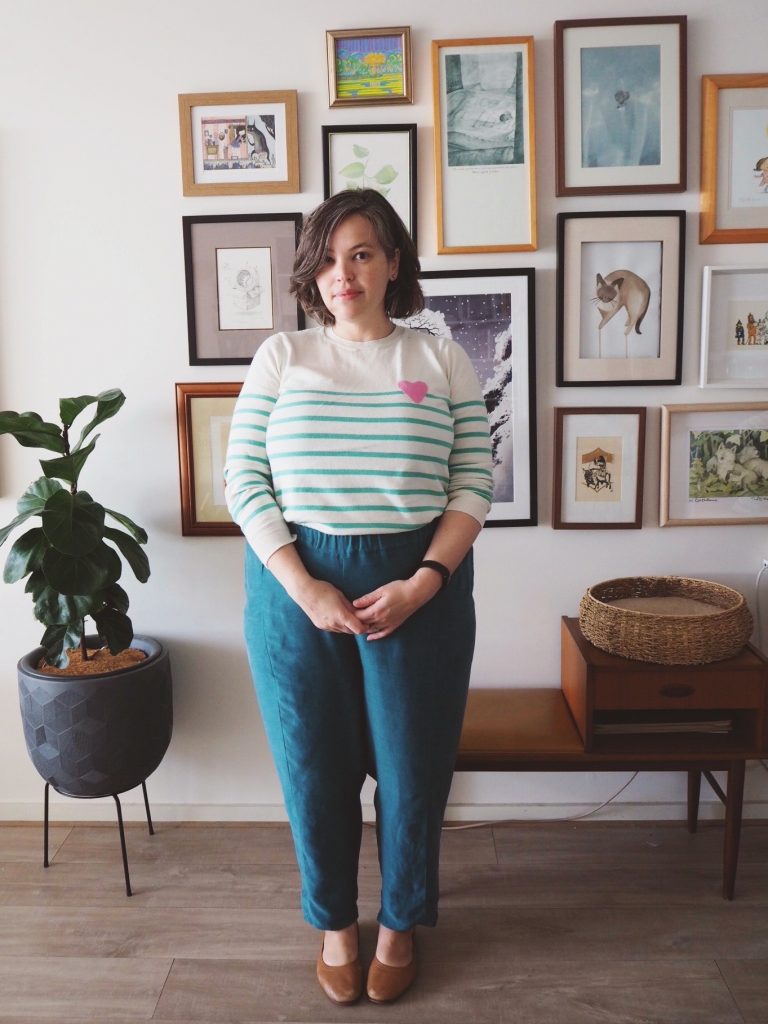 Flushed with success from my first pair of Sculthorpe pants I got my heart set on making a green linen pair, because everyone else's linen trousers looked amazing and I thought grassy green would be a nice trans-seasonal colour that I could wear now but also in the heat of summer.
I found almost exactly the green linen I was looking for online, and then because I'm impatient and I wanted to make my second pair of Sculthorpes RIGHT NOW I went to my local fabric shop and came home with a couple of yards of something neither linen, nor grass green.
It's a tencel-linen blend in kind of a green-leaning teal, and I had to sew it wrong-side out because when I got it home it turned out to be quite a bit shinier than I'd expected.
Still, I'm pretty happy with the result. They're light and comfy and don't crease quite as dramatically as pure linen would. I think I'll get a lot of wear out of them, especially as the weather turns warmer. 
Worn today with ballet flats from Fitflop and a cute cotton sweater from Woolovers.