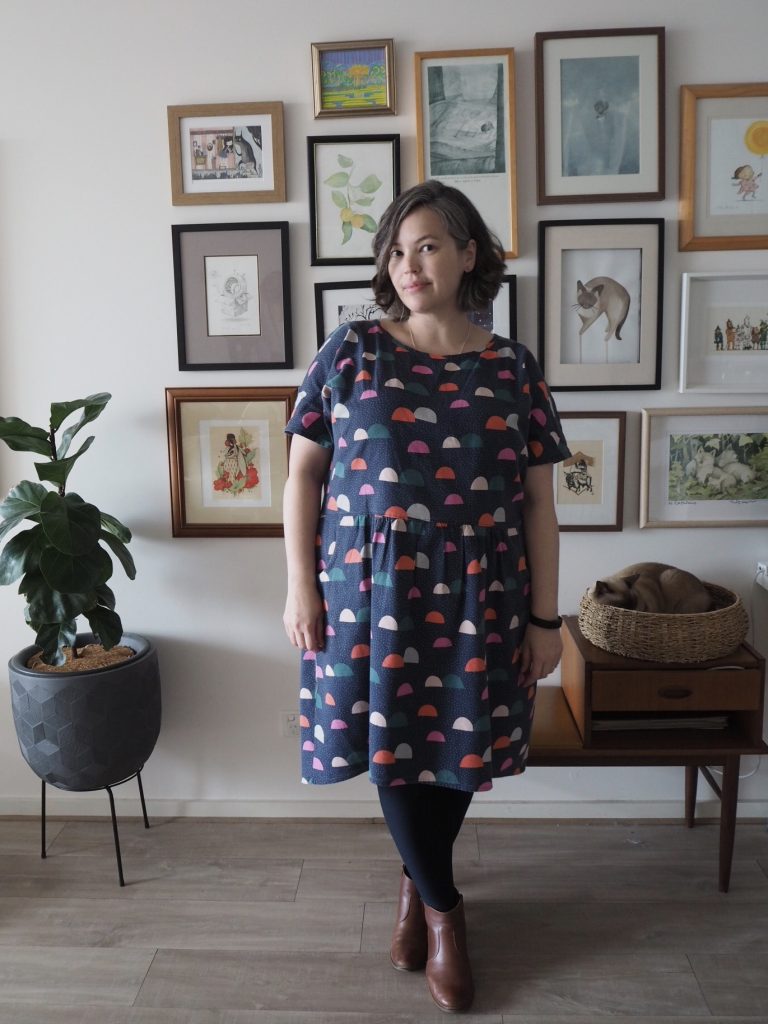 Me Made May Day 12: another Fen dress from Fancy Tiger Crafts, with a slightly dropped waist and a round neck rather than a V.
I used a gorgeous Japanese fabric from Kokka called 'saaristo' (meaning 'islands'). It's a cotton-linen blend with a decent amount of weight, so this version is a little more structured than my previous Fen dress. What you can't see is the dog's breakfast on the inside. It was a pretty early make for me, and I didn't properly finish the seams, which is unfortunate because after many (many, many) wears the fabric is definitely starting to fray.
On the topic of fabrics, I've been looking at everyone else's #memademay makes on Instagram, and having major jealousy at how elegant the plain-fabric items look. I seem to be incapable of buying anything but prints when I go fabric shopping, so I'm challenging myself to make my next two handmade items in a solid print fabric. Stay tuned!