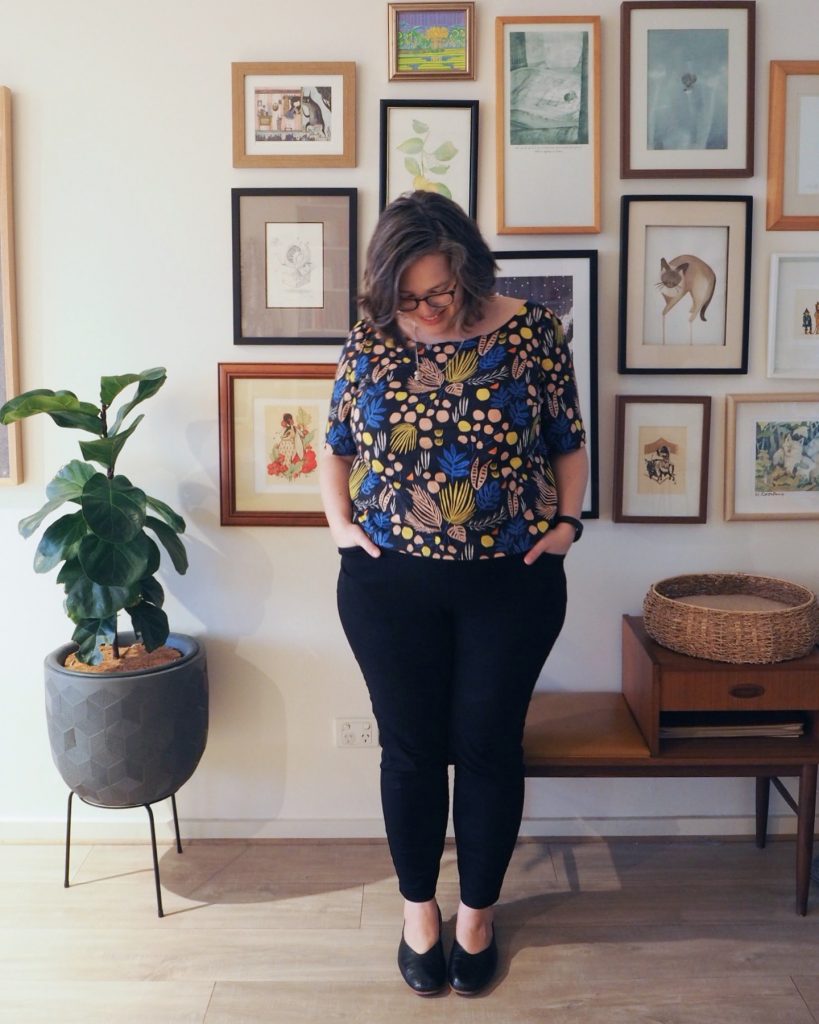 Oh look! Yet another Seamwork York top.
Ever since my friend Laura taught me (full disclosure, I did nothing, and have since forgotten everything she showed me) how to do a full bust adjustment on a York top it's been my go-to pattern for, well, basically anything that isn't a box-top.
This version is made with the lightest cotton voile, made by Cloud 9 fabrics and featuring a print from Leah Duncan, and I love it.
Worn with my trusty Taking Shape pants and Empress shoes.