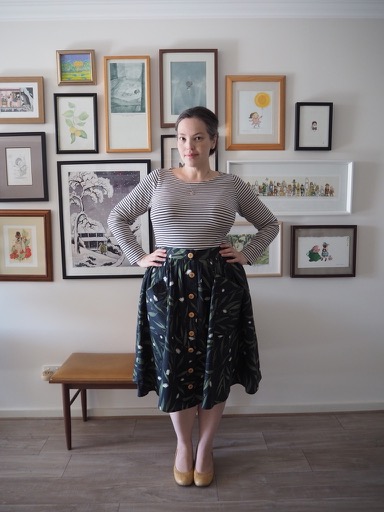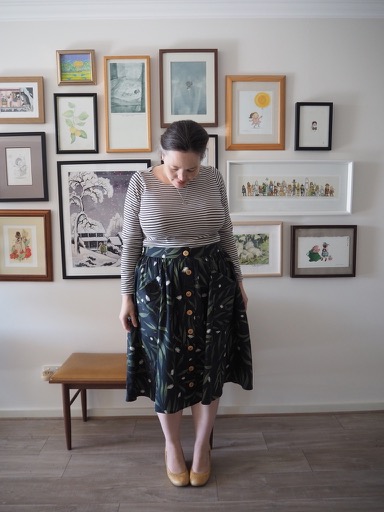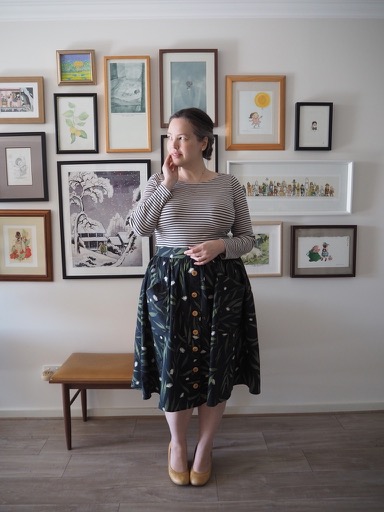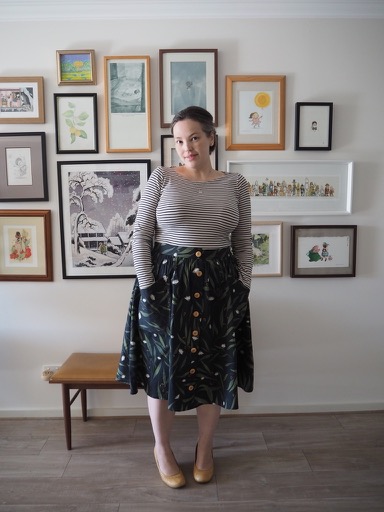 Since the little Mister's arrival, solo time – the time that I used to use for writing, reading, sewing, baking, and blogging – has become a virtually tapped-out resource. It's wonderful, and I definitely don't want to make it seem like I'm complaining, but the thing about three month olds is that they're supremely disinterested in sitting quietly for a couple of hours while you blog. And the thing about parents of three month olds is that whenever said three month olds are napping, they've got a list of jobs as long as their arm to do. Or they're napping too.
Weekends, when I have the big Mister to help share the parenting load, are a slightly different story, which is how I'm here now telling you about a skirt that I sewed recently. It's the new Estuary Skirt from Sew Liberated Patterns, and I've been on figurative tenterhooks waiting for its arrival ever since creator Meg revealed it on her Instagram.
I haven't sewn Sew Liberated before, though the Hinterland dress pattern is one of the favourites of the Indie sewing community online. Available up to a size 30 (and pictured online on both straight and plus-sized models) the Estuary Skirt is a classic a-line skirt with a button-placket, big deep pockets, and a comfortable elasticed waist at the back.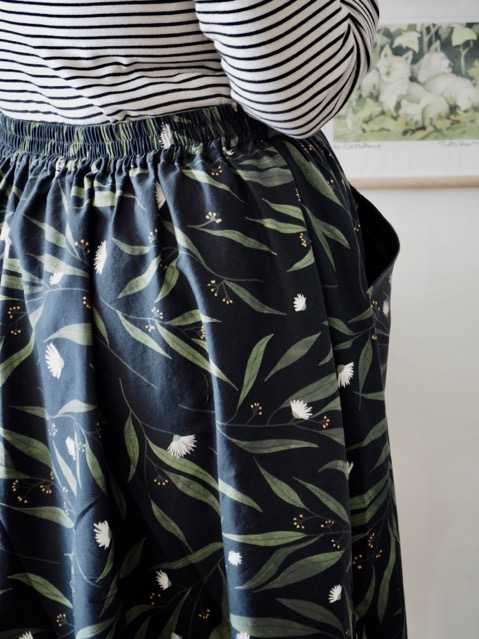 It's definitely my favourite skirt pattern to date, one with the most beautiful a-line shape (with just enough gather to flare a little from the hips, but not enough to make you feel like one of those toilet dollies) and I loved that you can choose to make the button front faux or functional ( I chose faux, because who wants to sew buttonholes if they can possibly avoid it?).
The skirt pockets are big slanted patch pockets with interfaced tops so that they don't droop, which is such a clever idea I don't know why I've never encountered it before.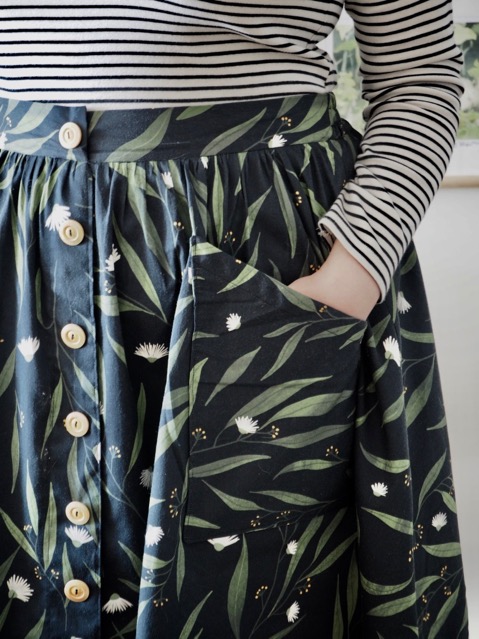 I sewed my first version out of a beautiful cotton-sateen from Nerida Hansen, featuring a charming gum blossom print from illustrator Brook Gossen. Sadly it doesn't seem to be currently available (I think I actually managed to snatch up the last metre from the Finders Keepers Market) but hopefully it'll come back. Or you can buy some yardage from Nerida Hansen's upcoming collaboration with Lisa Congdon (*hearteyes*)
The pattern itself is quick and easy to sew up, with straightforward instructions perfect for beginner sewists. It definitely gets a thumbs up from me, and I expect I'll be making many more when (if) I find the time.