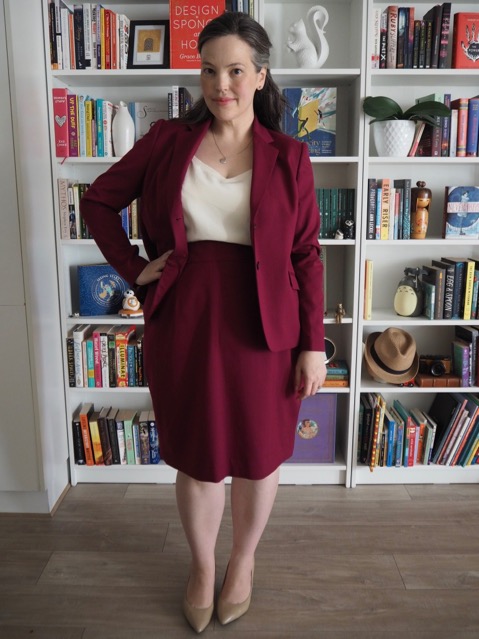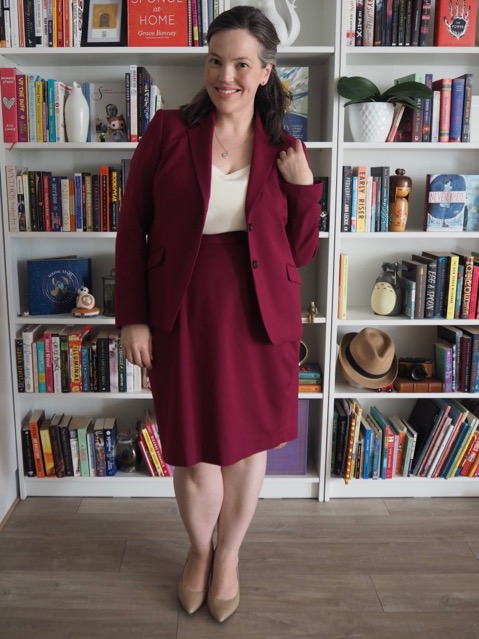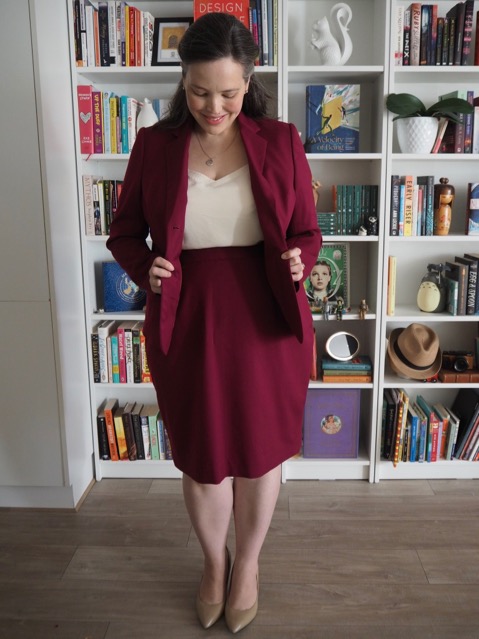 Whoops! I've been promising you this post for nearly a year now, but, well, life gets in the way (with a vengeance). Better late than never?
Last year I got an email from the very lovely Peter, who heads up the team at Isadora Nim, a Melbourne-based made-to-measure suit company that is dedicated to creating gorgeous custom-made suits for women of all shapes and sizes.
'Where can I find great clothes for work' is the thing I've been asked most often since starting Frocks and Frou Frou in 2008, and I've never really had a good answer. Most plus-size brands don't venture into business-wear, and I don't know many professional-style brands that cater for larger sizes either. I have never seen an actual SUIT for plus-sizes in the shops – just boxy blazers in poly-blend fabrics for outrageously inflated prices. What a great, gaping hole in the market!
Isadora Nim offers a bespoke tailoring experience, where you can build your perfect suit from scratch – picking everything from fabric to pocket style – and have it made professionally and beautifully by a team that's absolutely dedicated to making sure you're beyond thrilled with the end result.
At the first of three comprehensive consults Isadora Nim's stylist and fitter takes an exhaustive number of measurements, helps you select fabrics from the range of wool and wool/cashmere textiles, and guides you through the different components of designing your suit from scratch.
It's a fun experience (you can tell I'm having a ball in the photos on the Isadora Nim website) and the ability to have something custom made to be exactly what you want rather than simply good enough is such a luxury.
After the suit arrives you're fitted a second time, because the team at Isadora Nim know that measurements are all very well and good but nothing compares to seeing the finished product on the body itself. Once those alterations are complete and you're blissfully happy with the result, you get to leave with a real investment piece for your wardrobe that will conceivably last you for the rest of your professional life.
Unsurprisingly, it's not a cheap process, but if you wear a suit for work it's absolutely worthwhile. Unlike something like a wedding gown, you'll wear your suit again and again for years… and as your body changes Isadora Nim actually offers free alterations so that you'll always be as happy with it as you were the day you took it home.
Take a look at this tweedy grey pencil skirt that I'm wearing here: it fits better than any skirt I've ever owned, and it really shows what a difference having something professionally tailored makes. It doesn't pull at my hips or curve under my tummy. It fits smoothly, skimming my figure without adding extra bulk. I wore this skirt pretty consistently at work with a variety of shirts and blouses, and it always looked elegant and put-together.
The full suit that I received is made of the most beautiful berry-coloured wool. A high-waisted pencil skirt teams perfectly with a suit jacket that hits my hips at the perfect height, and fits both my bust and my narrow sloping shoulders (miracle).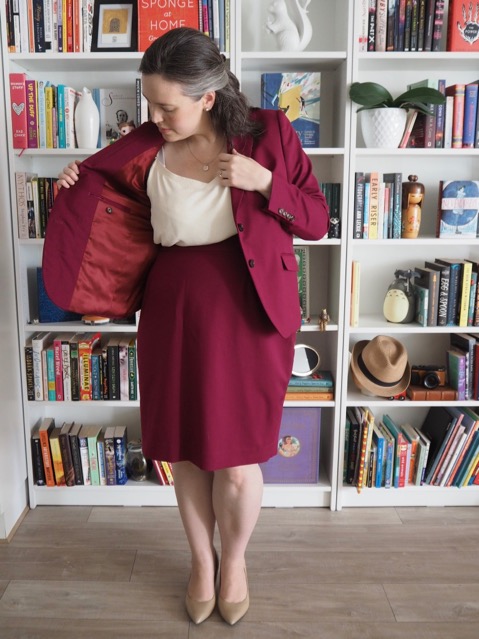 Of course, if like me, you're not really wearing a lot of suits at the moment (yes, we're getting to that) the good thing about suits is that they're actually endlessly versatile, and you can wear the different components separately as well as together.
One of my favourite outfits at the moment is a pair of jeans, a tee, and my perfectly-fitting jacket over the top: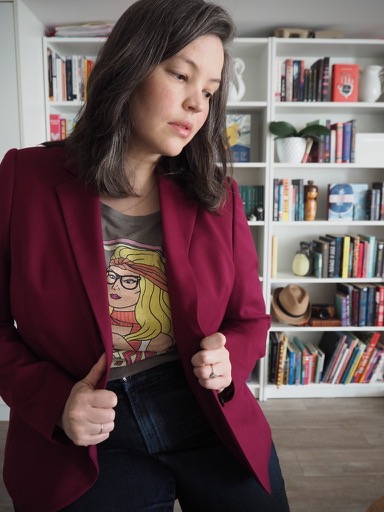 It's a bit cool, a bit casual, and fancies up a tee-shirt perfectly. It's also a great way of getting a bit of extra weekend mileage out of your weekday investment.
And finally…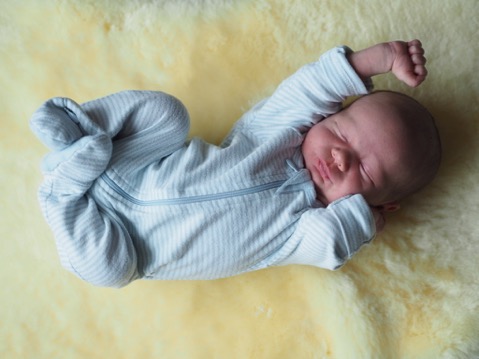 Welcome to the world, little E. I'm so glad you're in it.