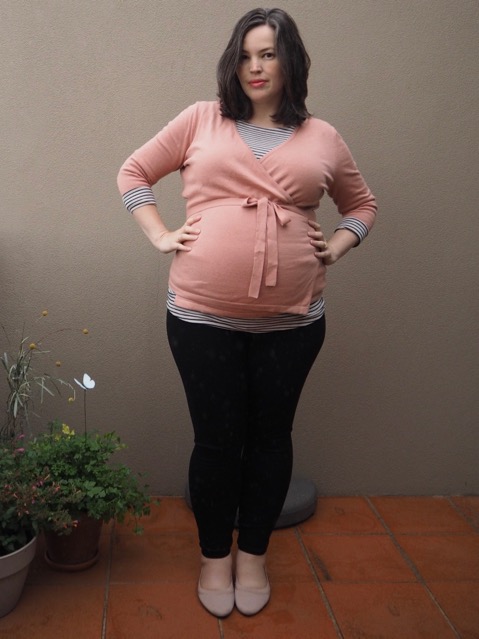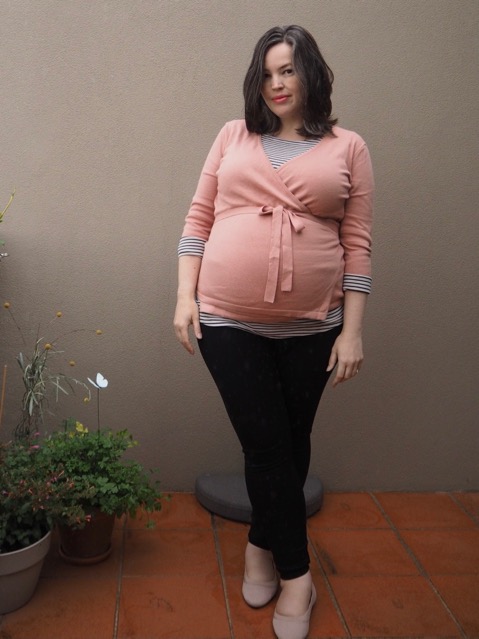 With just over a week until my official due date, I've definitely hit the homestretch on this weird and wonderful experience of being pregnant. The reality of what's coming still hasn't quite sunk in, so apparently it's just going to feel like a crazy fever dream from start to finish. I've been lucky though. Against all odds, it's been a relatively uncomplicated and easy pregnancy, though I've definitely reached the "oh, I'm uncomfortable" stage by now.
I've been on maternity leave for a bit over a fortnight now, which is like the weirdest, laziest holiday you can imagine. I've been reading, sleeping, catching up with friends, and just generally mooching about pretending like nothing out of the ordinary is going on.
Things I haven't done include: pack my hospital bag (it's all ready to go… I just have some weird kind of mental block about putting it all in a bag), write a birth plan ("have a baby" apparently isn't detailed enough), cook a bunch of meals for freezing (that would require going out to the supermarket, and I just can't build up the motivation), or sort out the situation with my embarrassingly overstuffed wardrobe (just, no).
As far as the wardrobe thing goes, I've been rather adding to it rather than culling it down, though my priorities have changed from whatever-fits-the-bump to whatever-I-can-get-my-boobs-out-of-without-stripping. Breastfeeding singlets mostly, but thanks to Woolovers I've also managed to add this gorgeous new blush wrap cardigan in a trans-seasonal cotton-silk blend.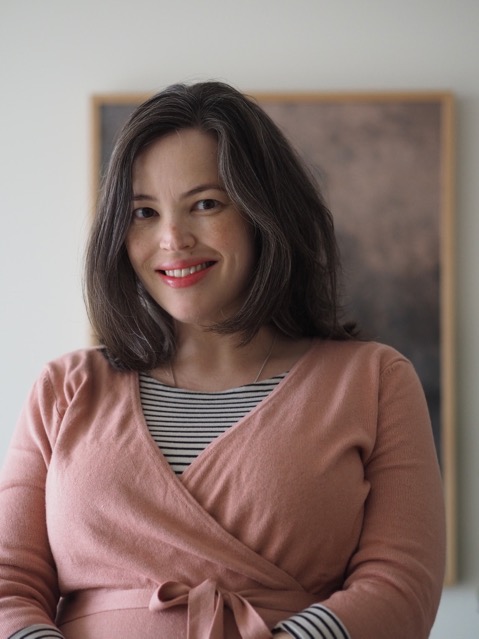 Woolovers has always been a great resource for basics – especially if you were looking for a specific colour in knitwear – but recently they've become more and more fashion forward, and now you're starting to find the kind of trendy styles in knits that you used to be able to find at Boden, and nowhere else. Add a luxe cashmere line, a local Australian warehouse, a size range that goes up to XXL (a size 26), and if you haven't tried them before maybe this is the winter to give them a whirl.
Along with this lovely wrap cardigan (which I've worn pretty much every day since it arrived) I also received this cute striped sweater which boasts a fun intarsia heart print.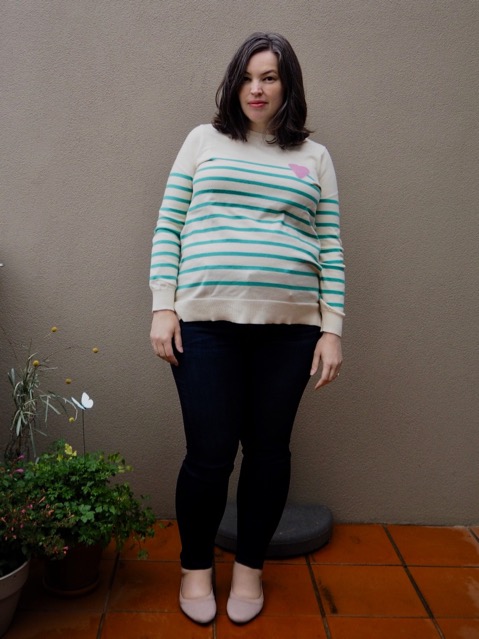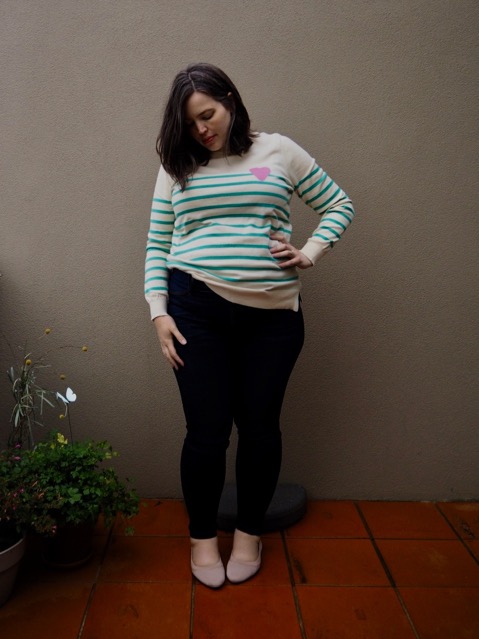 It looks just a little bit awkward with a nine-month pregnant belly underneath (though I'm starting to think Good American has imbued their jeans with some kind of uncanny magic that disappears bumps) but I love it, and I'm impatient so I'm wearing it right now.
Love to everyone who has left comments on my last posts – I read all of them, and even if I've been lax at replying to them lately they always brighten my day. What an extraordinary, strong, supportive group of people you are. Thank you so much for supporting me and my journey.