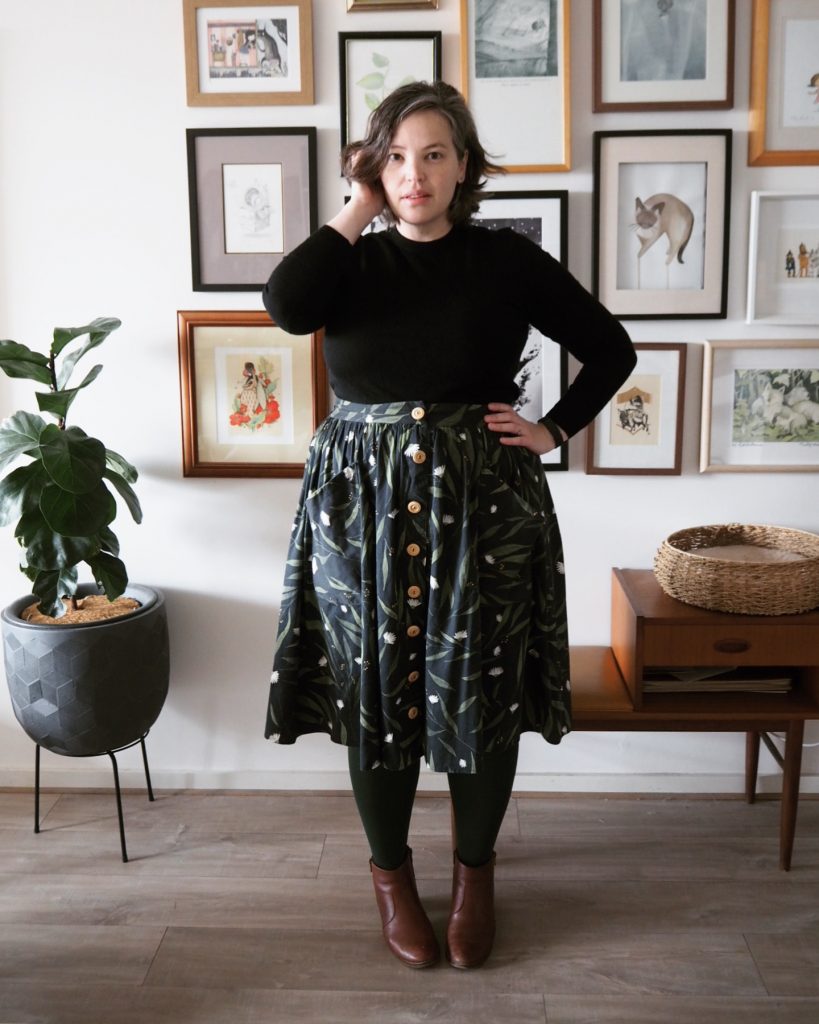 Day three of Me Made May 2020 and no pussycat photobomb unfortunately.
I'm wearing the Estuary Skirt from Sew Liberated, sewn from the most gorgeous cotton sateen fabric that was designed by Brook Gossen and produced by Nerida Hansen.
The Estuary skirt is one of those Perfect Patterns that looks good on everyone: a classic gathered a-line skirt with huge pockets, a button placket, and an elasticised back waistband for extra comfort. I've made a couple of these skirts and I'm planning a couple more. You can read more about the pattern in my original post, here.
I'm wearing it with Snag tights again (green today!), ankle boots, and a snuggly wool jumper from Uniqlo.