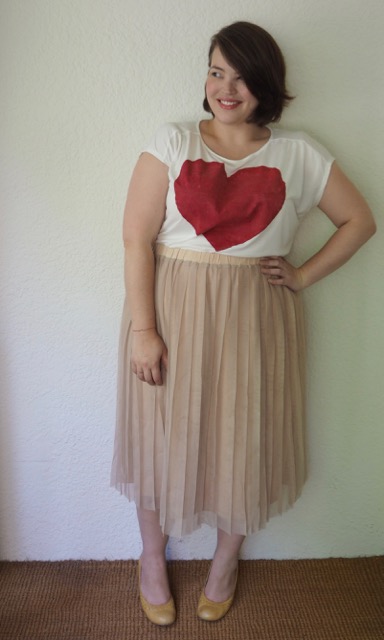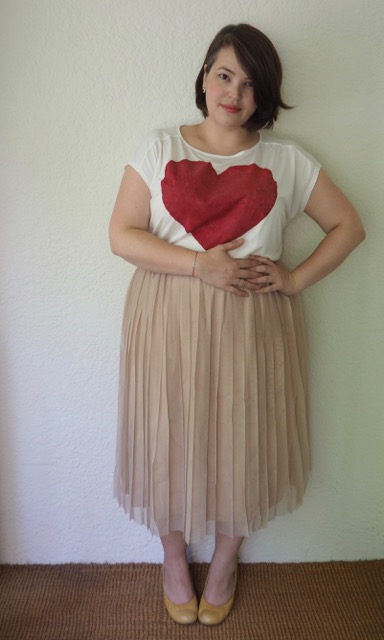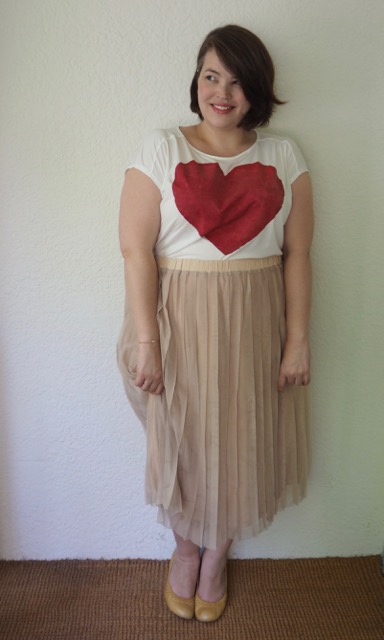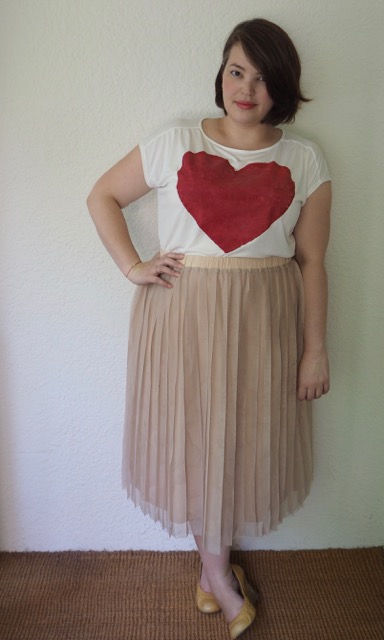 Top: Remixed, Uniqlo
Shoes: Seychelles
One of the very first remix projects I did on Frocks and Frou Frou was a big red heart tee way back in 2010. And here I am 6 years later, still putting whopping great red hearts on things. The more things change, the more etc etc…!
In fact, I was actually kind of inspired by the It's Mutual Tee, which I saw on Modcloth a few weeks ago. At $30 it's perfectly affordable for US customers, but the Australian dollar's not being on online-shopper's friend right now, and I was baulking at the postage charge when I realised what an easy remix project it would be.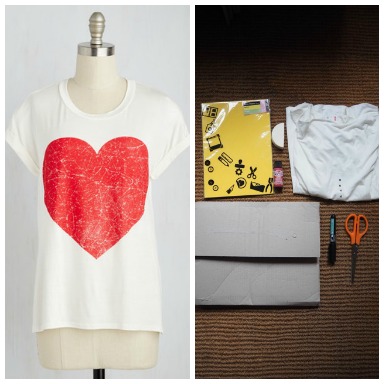 I bought a drapey white tee from Uniqlo, some red fabric paint, and some adhesive foam sheets (though to be honest, that was probably overkill, and you could just use cardboard!)
First step is to make your heart shape. I always use a piece of paper folded in half to ensure that it's symmetrical. One you have the size and shape you're happy with put your top on, and position the heart. Make sure you mark the position with a pin!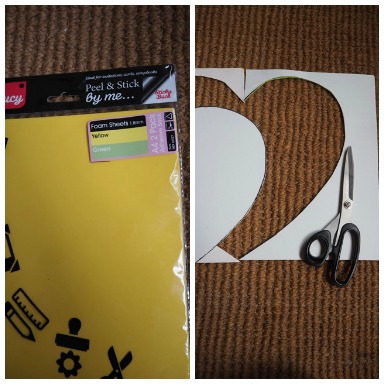 Now you need to transfer that heart shape onto something that the paint won't seep through. I used adhesive foam, but as long it's relatively waterproof (and you're confident you can stop it from slipping around) you could use anything. Plastic contact paper could be good, and VERY easy to source, what with all the kids going back to school! Trace around the heart shape and cut the middle out.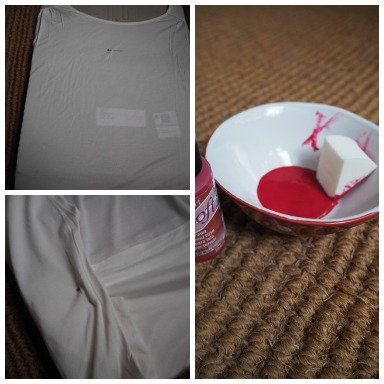 Slip a layer of cardboard into the top, and pin the extra fabric to the back so it won't wriggle about. Position your heart cut-out where you've marked, then pour some of your fabric paint into a little bowl.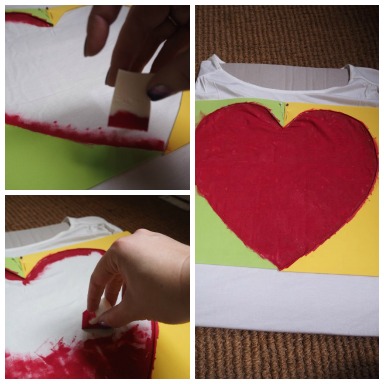 A make-up sponge is a good choice for applying the paint. Start with the edges, then cover off the rest. You'll have to let it dry for 48 hours, but after that the paint won't budge. Wash, and you're ready to wear!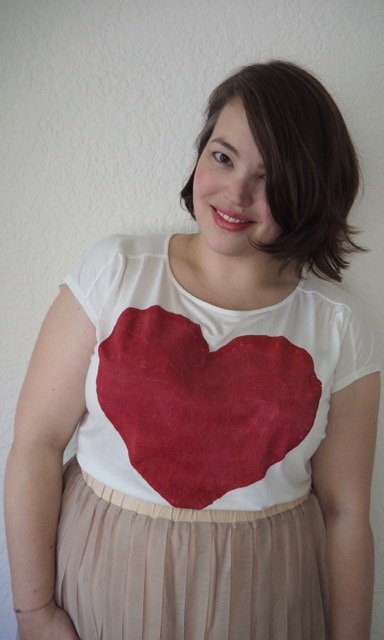 And here's the finished product!
I wore it with this fabulous pleated tulle skirt from NZ label Sera Lilly Curve. It's like a tutu, but a little more appropriate for day-wear. I sized up because I hate tight elasticised waistbands and it's perfect. I'm a bit nervous about washing it for the first time because the pleats would be a total pain-in-the-ass to iron, but I wore it the other day and did a lot of lolling about on couches and it didn't crush, so the pleats could very well be permanent.
And if you love the heart tee, but just don't really have the time or inclination to make it yourself there's plenty of options to buy ready made!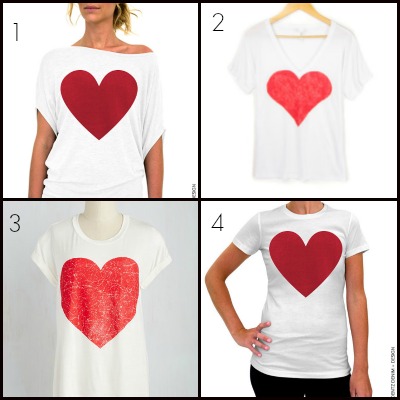 1. Heart Slouchy tee / 2. Red Heart Tee Oversized / 3. It's Mutual Tee / 4. Heart Shirt