Melbourne's in the grip of a long, last gasp of summer (in mid-autumn) so I've been enjoying a few more weeks of bare legs and t-shirts before the tights and cardigans come out for good.
I haven't worn this pretty blush skirt very often since it arrived in February and I'm actually thinking I might get a bit more wear out of it with a slightly shorter hemline. There's a few layers, so it's definitely a job for a tailor, and not my own wonky hemming skills.
The "Lucky" tee is from Ruby & Lilli's current season, and I've had my eye on it since I saw a sneak peek of it on Instagram. As usual for a Ruby & Lilli tee it fits beautifully, with a wide, rolled neckline and a great foil print on the front.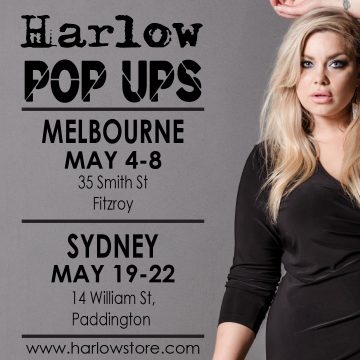 MEANWHILE! I was really excited to get an email earlier this week from the lovely Kerry Pietrobon from Harlow, letting me know that during May lucky Melbournians and Sydney-siders are getting the option to visit a Harlow pop-up shop to have a play with the beautiful clothing that's usually only available online, and try and buy in person.
Being online gives us the opportunity to reach out to anyone that is on a mobile device or a PC and that is amazing, it allows women all over the globe to shop Harlow from the comfort of their homes. However  we also know that there is nothing like popping into a beautiful boutique that has been perfectly curated with a selection of fashion and accessories that not only fit your body, but also your personality and walking out with your purchases with a spring in your step from receiving personalised service.

 – Kerry Pietrobon
The pop-up boutiques will be open from 10am to 8pm during the week, and 10am to 6pm on the weekends – nice long opening hours that mean you can drop in after work, or before a dinner out. For more information you can check out the pop-up pages on Facebook: Melbourne here, and Sydney here.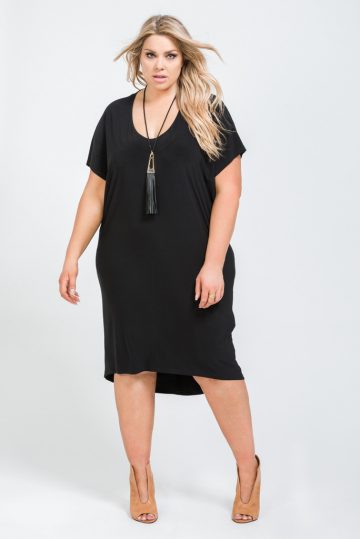 I'll definitely be dropping by at some point – I'm dying to check out the new Diva Slouch T-shirt dress and I'm keen to try the denim that I've heard so much about.