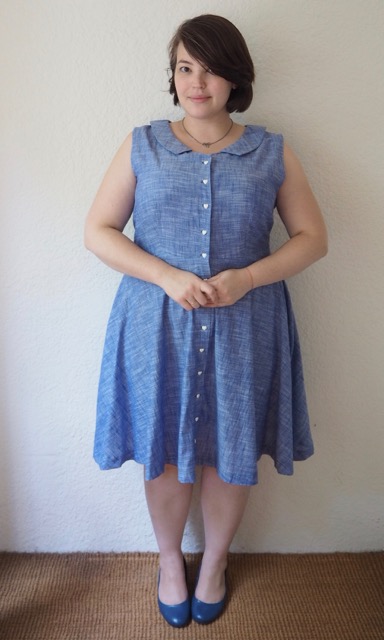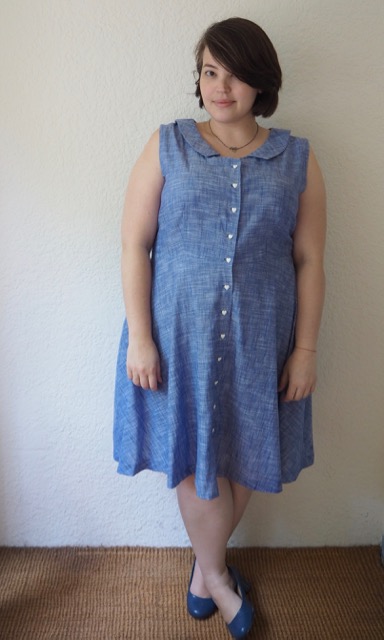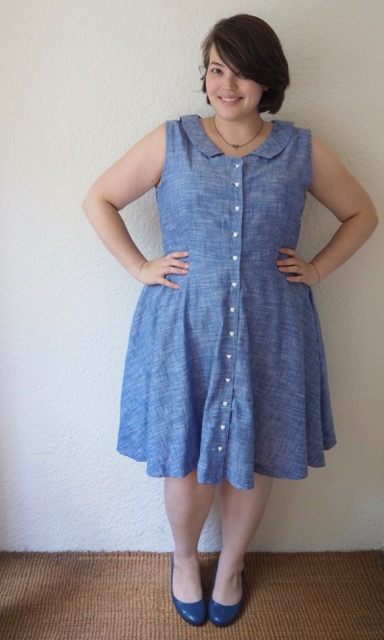 Hawthorn Dress: DIY (Colette Patterns)
Shoes: Comfortview
So here's the thing about boobs. They make buttoned-up things a pain in the ass. So shirt dresses are a big old "no". If they fit the bust they're boxy in the shoulders. Fit the shoulders? Good luck getting those buttons done up. Add short-waisted to the mix and it just becomes a recipe for wardrobe disaster.
Towards the end of last year I dropped by Stitch 56 to meet Sarai Mitnick, the founder of my favourite pattern company Colette, during her visit to Australia. I accidentally (not really) forgot to take any of my much-loved patterns along to be signed, so "had" to buy a new one, and the Hawthorn shirt dress pattern caught my eye immediately.
It's a little more advanced than my usual sewing projects, but the comprehensive instruction booklet that comes with all Colette patterns coached me through step-by-step and I was totally delighted to see it coming together.
I had to tweak the pattern a little as I was sewing – shortening the waist and bringing the sides in a little – but it was easy to do in the fitting process. I think if (when!) I make the pattern again with the sleeves I'll have to do a proper, legit, Full Bust Adjustment.
The dress has a lovely semi-circle skirt that provides fullness without extra bulk. The bodice is darted at the waist for a streamlined look, and the small, high collar gives that classic shirt dress look without the extra volume around the bust.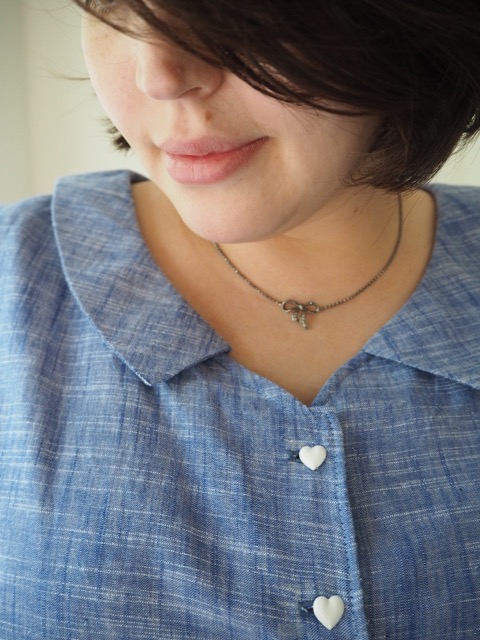 Because I was a bit nervous about the pattern I started with a budget-friendly textured slub cotton that looks almost identical to the linen dress pictured in the marketing for the original pattern.
I deliberated over the buttons for more time than I care to admit, but in the end decided to indulge my penchant for whimsy and go with pretty little white hearts.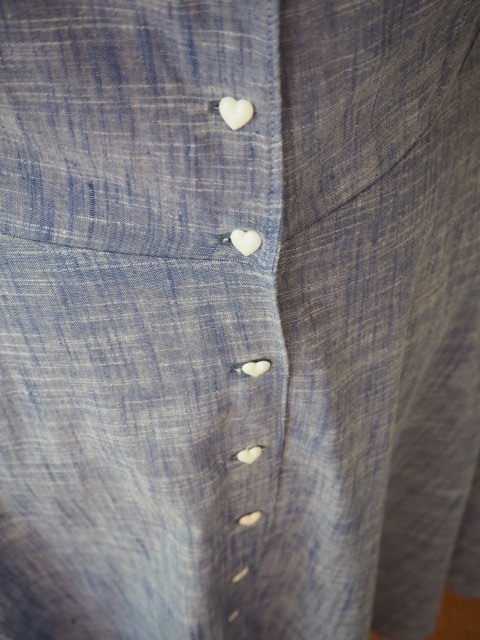 The result was better than I could have hoped for: A beautifully fitting shirt dress that has a classic 1950's elegance, but is comfortable and breezy to wear on hot summer days.