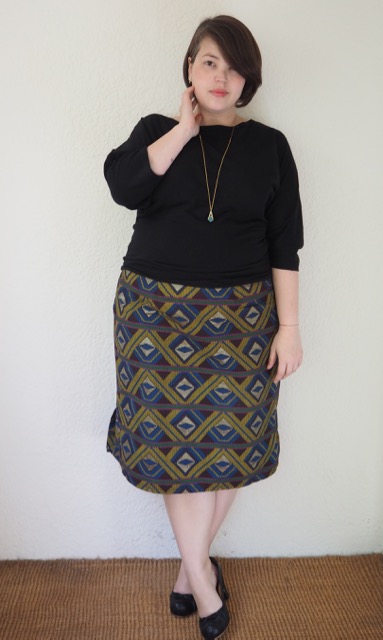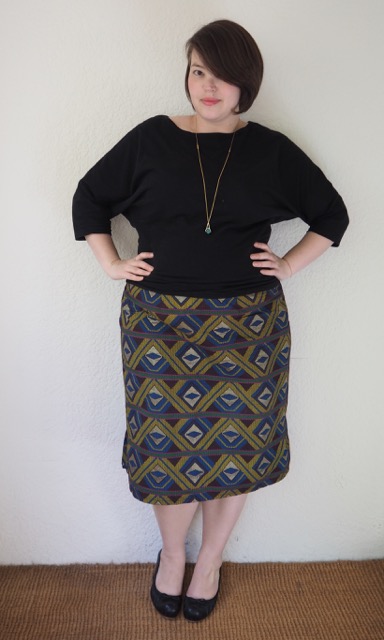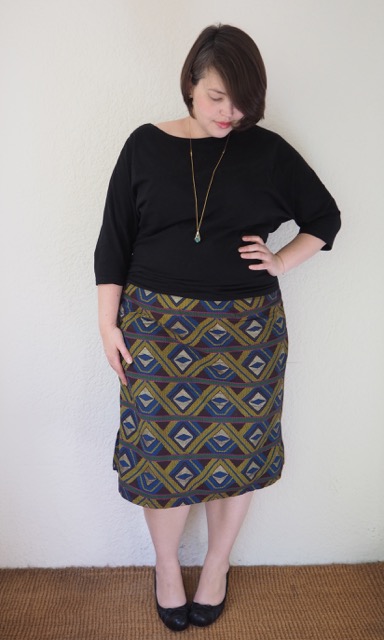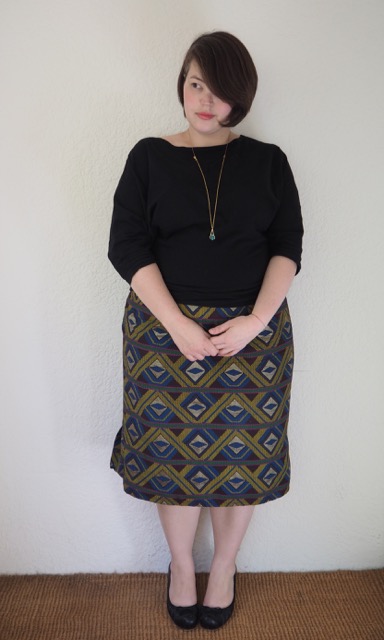 Top: The Cause Melbourne
Skirt: Madame Tay
Shoes: Chie Mihara
So, I think I mentioned that I went to the A+ Market a month or so ago, and despite supposedly just going along for a looksee I managed to walk away with a couple of awesome pieces, including this fabulous wax-print pencil skirt.
Madame Tay is a hobby clothing project from four women in Vietnam, Senegal, Canada, and right here in Melbourne Australia. They produce handmade, artisan clothing from small business tailors and craftspeople in Vietnam and Senegal. They're keen to expand their range into plus-sizes, and their stall at A+ was a first foray in what I hope will become an integral part of their business.
I made a bee-line for their stand as soon as I spotted it (Prints! Colours!) and they had a wonderful variety of skirts, tops and dresses on offer in a variety of sizes. And because they do their own tailoring each of the pieces is highly adjustable. The side seams on my skirt have a good two inches of spare fabric, meaning that it could be very easily taken out for wider hips or a bigger bottom.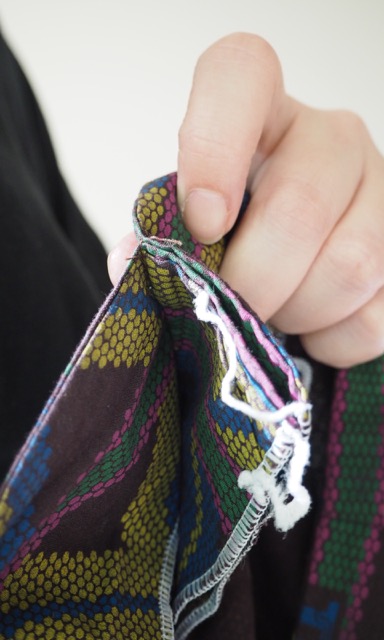 The fabric's quite muted for a wax print, with deep plums, mustards and a jewel-like blue, but the thing that made this piece the one (among many!) that I decided I HAD to have was the glittery gold elements into the geometric print.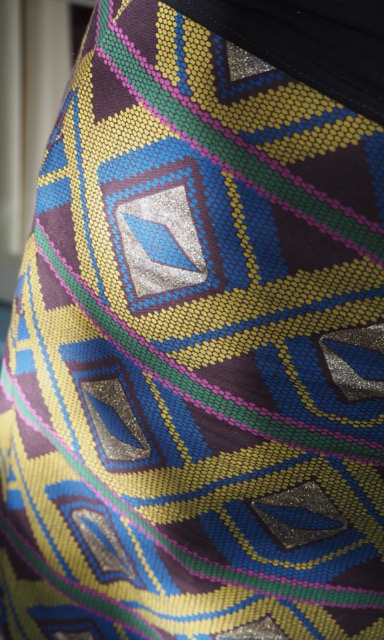 That, and the fact that when I put it on I realised that the team at Madame Tay had even included my favourite thing: a feature back!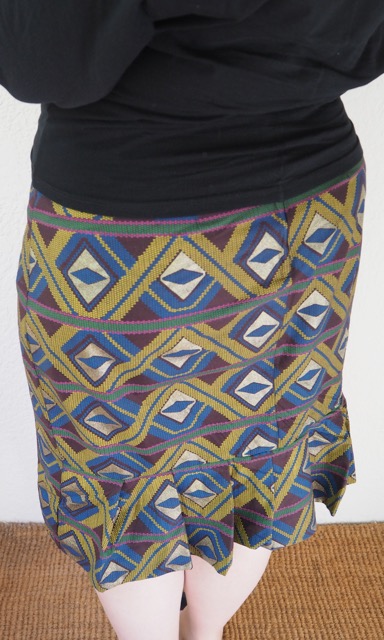 I wore it with the wool blend batwing top that I bought at The Cause Melbourne, and this dainty little necklace from Totally Jewel. The colour of the stone picks up the colours in the skirt, and the geometric casing perfectly fits with the triangular  print on the skirt.