Tonight we ring in a new year, hoo-bloody-rah! It's a good time to take stock of the previous twelve months, to gird your loins for another year, and to set yourself some resolutions if that's your thing.
My friends R, JC and I have always preferred to set a theme for the upcoming year rather than individual goals. Themes like "Expand Horizons", or "Take Chances".
My theme for 2013 was "Survive", 2014 was "Rebuild". I've done both of those things, and I'm in a much better place today than I was twelve months ago. My sister is well, I'm surrounded by a network of incredibly loving and supportive people. I have a home that I love and a job where I feel challenged and valued. New people have come into my life who are enriching it every day. I'm happy. Hopefully 2015 will continue on the same trajectory, so my theme for the year will be something along the lines of new growth, building momentum, having direction.
If you follow me on Instagram, you'll know that a few months ago I gave myself something to remind myself to value the person that I am.
I call myself Lilli, but most of you know by now that the name on my birth certificate is Lian. It's a Chinese name in honour of my Chinese grandfather, and it means "The Graceful Willow". This is a bit of a running joke with me, because I'm not particularly graceful, and I'm certainly not willowy. At the start of this year I discovered a Chinese constellation called The Willow and it inspired me to research what my name actually symbolised.
It turns out my Mum got it right. In Chinese mythology the willow tree stands for strength, but it's a strength that comes from being able to bend without breaking. It's a tree that can withstand great storms and survive. It also symbolises resilience, because it has deep roots that allow it to recover even after it's been cut back.
I thought about it for a while, consulted some friends, did a few preliminary sketches, and then finally handed everything over to the talented Melanie Knight at Forgotten Son who designed and inked this wonderful, permanent reminder of something I should be very proud of having: Strength and resilience. An abiding and unwavering sense of self. Deep convictions. A strong network. The ability to withstand challenging times and recover from setbacks.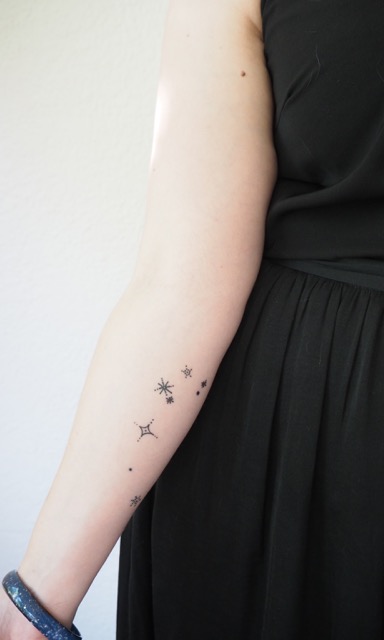 So. That's the serious stuff done, now on to the fashion! Do you like my top? I somehow missed it on the City Chic website, and it wasn't until I saw it being worn by someone on the Aussie Curves FB page that I spotted it. It reminds me so much of this Marlies Dekkers bra that I couldn't resist. It's sexy and strappy, and a bit edgy, and not something I thought I'd be able to pull off, but I really like it.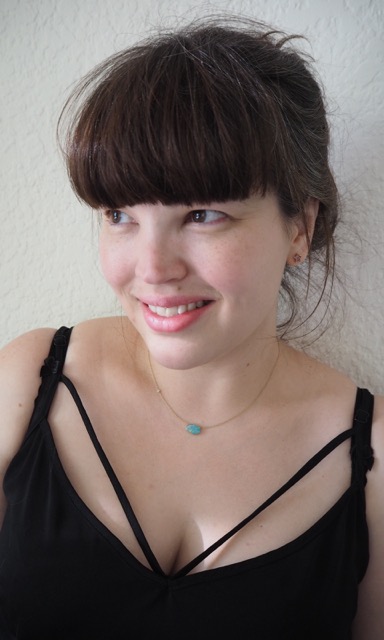 I've worn it today in an all-black ensemble with a floaty skirt from Target and some great new Carla Milani flats that I bought en-masse from a little stall that had set up shop in Melbourne Central.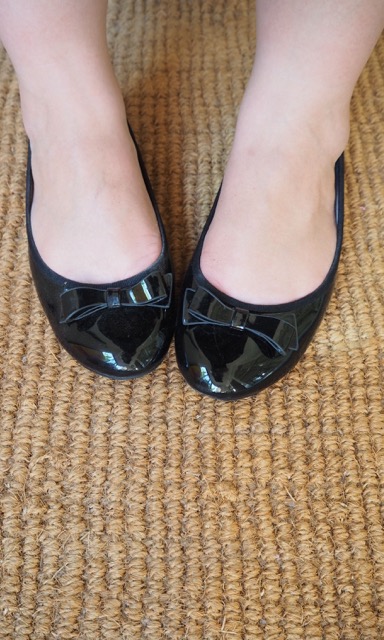 The guy who served me was a total riot, and I ended up walking away with three pairs of ballet flats, but they're soft, leather, kid-lined (no socks required), cheap, and he promised they wouldn't give me blisters (which they haven't) so I don't feel too guilty about it.
My bangle is very important to me too. I'm not sure if I'm allowed to talk about why yet so I'm just going to put up a photo of it and let you admire it.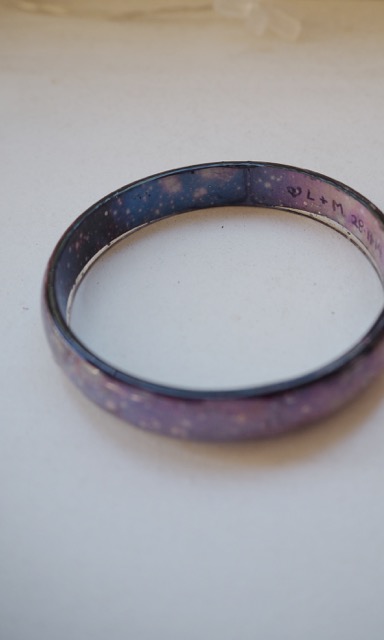 Happy New Year, my lovely readers, and here's to a wonderful and fulfilling 2015 for all of us.
Love, The Graceful Willow.