You're Out Of This World Dress: Modcloth
Shoes: Seychelles via DSW
I've posted about my love of space and galaxy prints before, so really you shouldn't be too surprised to see this killer Modcloth dress make its way into my wardrobe. With it's flexible elastic waist and deep pockets it's a great casual and comfortable style in a really eye-catching print.
The dress was originally styled with white piping along the bodice seams and hem, but I wasn't sure about the effect. I've got quite narrow shoulders to go with my rack of doom and the piping played havoc with my proportions.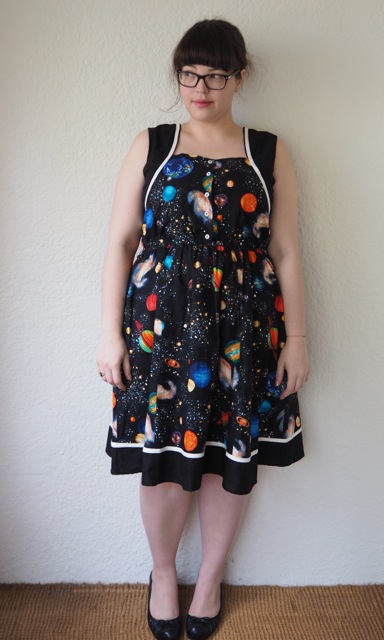 It looks fine in photos but I wasn't sold on it in person and as a result the dress had been languishing in my wardrobe being unworn and unloved. Eventually I took a chance and I went at the piping with a seam-ripper. It was easy enough to unpick the piping from bodice and hem, and while the effect is less striking than the original dress I think it's more versatile.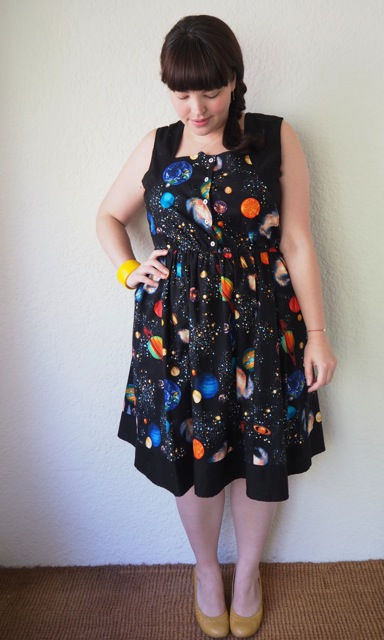 Without the white trim the galaxy print can really sing, and the rainbow hues of the planets and stars mean that you can team the dress with a wide variety of accessories.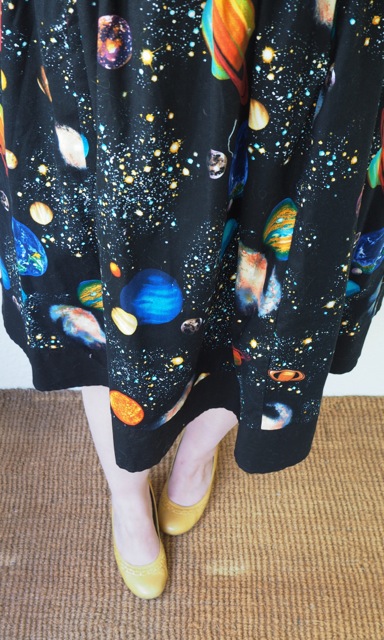 I wore it with my favourite mustard heels and yellow Dinosaur Designs bangle, but added the gorgeous starry necklace that I bought from Friedasophie on Etsy.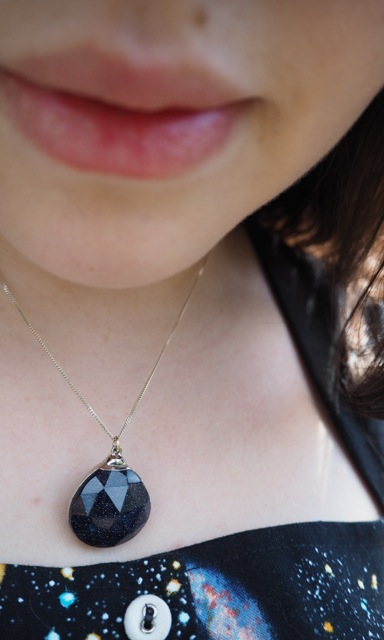 It's the hardest thing in the world to photograph, but as you can see when the light catches it the stone sparkles like the night sky.