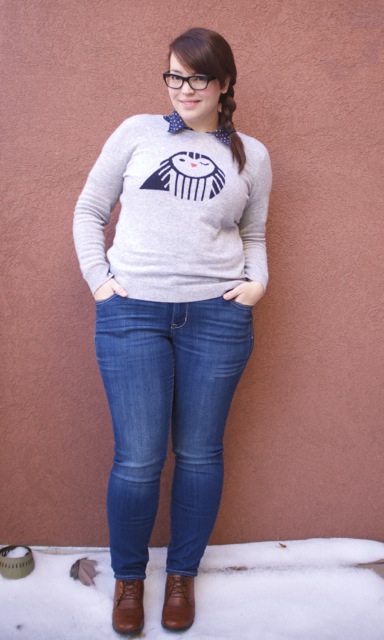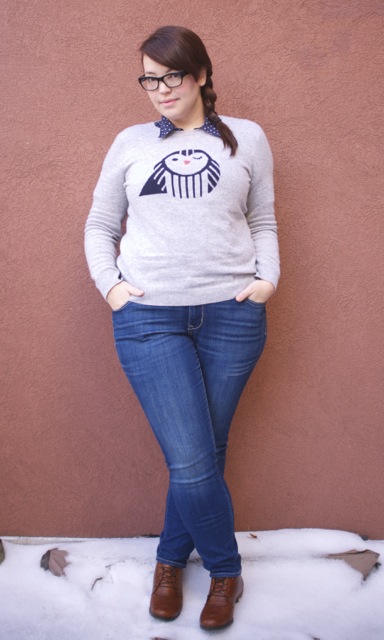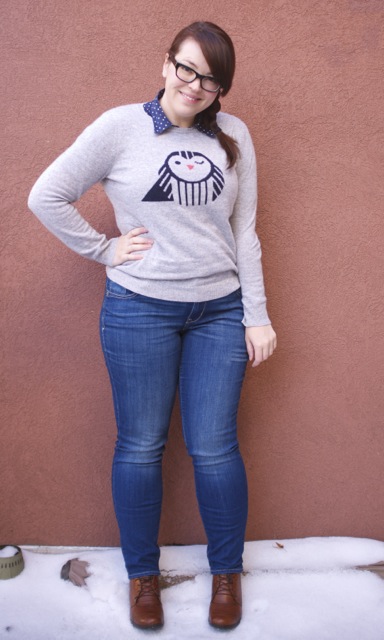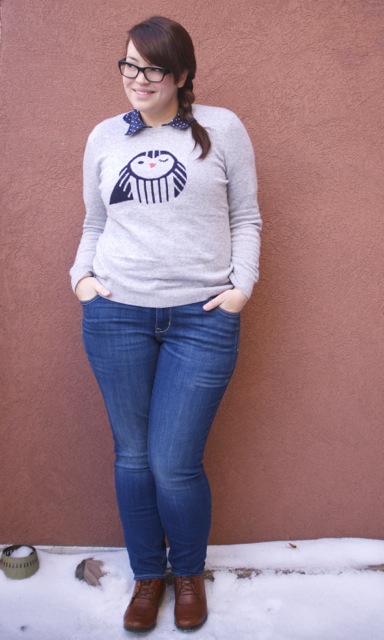 Shirt: Victoria's Secret
Hello, finally, from NYC!
How do you like my new wall? Natural light! The outdoors! Do I look cold? I'm pretty cold.
Here's some New York life lessons that I've learned since landing a few weeks ago:
1. Snow is only pretty the day it snows. On the second day it looks revolting. By the third it's downright dangerous.
2. Don't judge the temperature until you know what the wind's doing.
3. It's easier to STAY warm than to GET warm.
4. Earmuffs are everything I ever dreamt they would be.
The Sophisticate was right when he said nothing that I had in my wardrobe would be warm enough for New York. Fortunately for me I landed right in time for Black Friday and the big pre-Christmas sales, so I got to take the opportunity to snaffle up some good deals while stocking up my winter wardrobe.
I bought another pair of my favourite Rockstar skinny jeans from Old Navy, and this adorable cashmere sweater from Maison Jules at Macy's. It's scrumptiously soft, in a heathered grey yarn with an intarsia pattern of an owl with an embroidered pink beak. It's been dubbed my "winking hooters" sweater, which The Sophisticate thinks is a) hilarious and b) a great name for a bar.
I wore it out over the weekend when The Sophisticate and I joined some friends to see the Dutch Masters exhibition at the Frick Museum. It was a joy to see The Girl With The Pearl Earring in person, and the rest of the museum was a real pleasure to explore as well.