Top: Princess Highway
Skirt: YesStyle
Belt: Glassons
Shoes: Chie Mihara
It's spring, it's spring, it's spring! Blossoms! Sunshine! Daylight savings!
I'm not naive enough to think that it will last (this is Melbourne, after all) but I'm taking full advantage while it does, by cracking out this pretty new skirt from YesStyle and equally pretty blouse from Princess Highway.
The blouse appears to only be available online in the black, but try dropping into a store, because it's definitely available in cream too.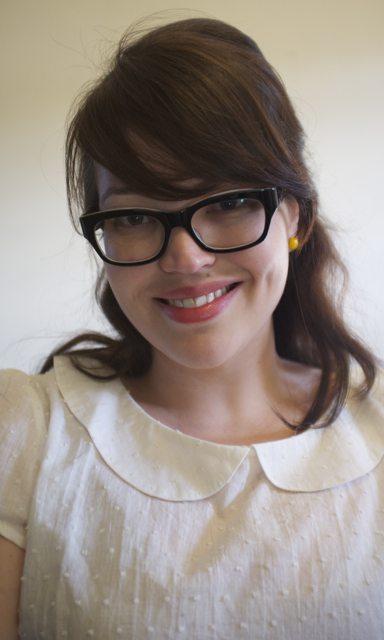 I love the wide, collared neckline, and the way the blouse fastens at the back with a string of buttons. The cotton fabric is very light, and vaguely sheer, but textured with little nobbly dots that are repeated in the skirt (because you can never overdo polkadots)
I was really pushing my luck with the skirt. At AUD$58 it's probably one of the more expensive items on the YesStyle website, and its description as being appropriate for plus-sizes is kind of laughable. The "XL" (which is the size I bought) measures a scanty 74cms at the waist – unstretched – which (refreshingly) is exactly what the website says it should. Hurrah! Stretched, it can reach 100cms (just), which makes it the smallest largest-plus-size-size-available that I've ever encountered.
Still, it was big enough to fit (just) and it was actually lovely quality, so I'm prepared to make it a "win". The underskirt is a silky polyester that needs liberal squirts of Statique to make sure it's not clinging to your legs like a hungry cat. The tulle overskirt is  of a very fine netting – light and sheer – with embroidered polkadots that have been sewn through the netting, so they won't peel off after a few wears.
You definitely need a belt to cover the elasticised waistband, and the skirt came with an extra few inches of netting that I snipped off because I didn't like the extra length, so it's not perfect, but it's still pretty darn cute.
Of course, the sizes are minuscule, which is kind of par for the course at YesStyle, but I found a couple of custom-make options on Etsy.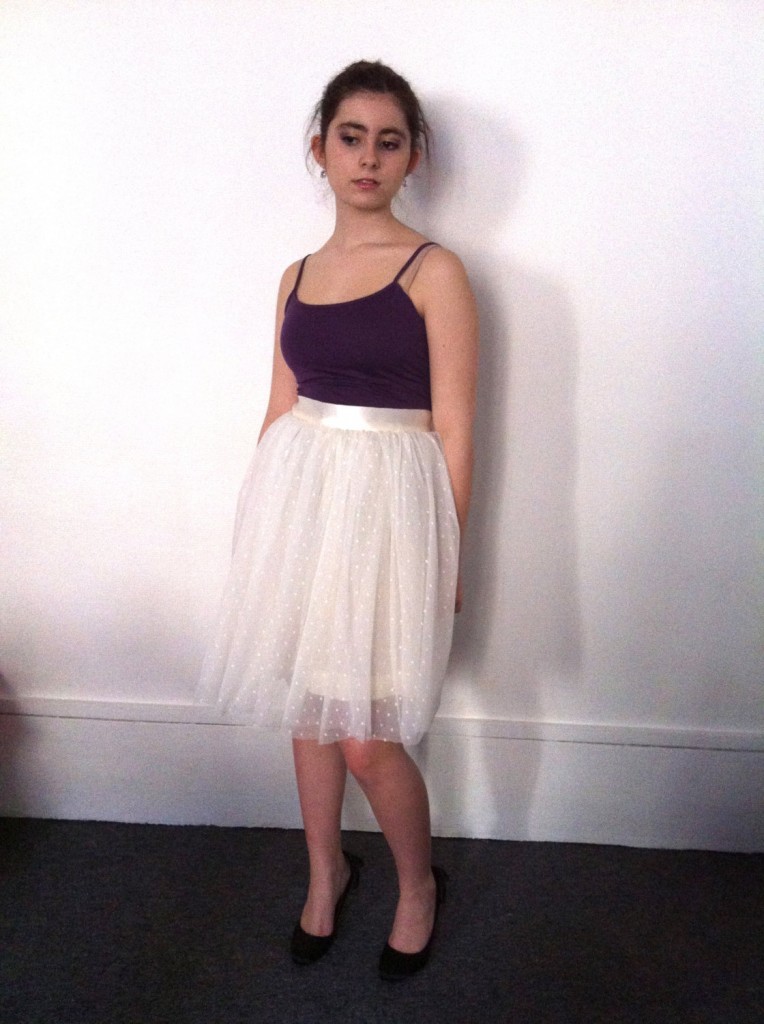 This polkadot tulle skirt from PrinceCharmant is a lovely piece, with a double layer of tulle over a cotton underskirt. I love the ribbon waistband, which does up in a pretty bow at the back. The largest size listed is a US14/UK18, but the buyer offers custom sizing as well.
If it's the blush colour you're loving, then I'm about two heartbeats away from finally succumbing to buying one of Fanfaronada's tea length tutus. This blush version is just one of 25 equally scrumptious colour options. I think the dove grey ensemble with the silk blouse is just perfection.