Dress: Harlow
Cardigan: Glassons
Shoes: Seychelles (Via DSW)
Well, we've reached that point in winter where I've hit my tolerance point for the cold, wet, grey and windy days. I worn my boots, layered my cardigans, embraced my hats and gloves, and now I'm ready for some sun, and some warmer days.
It's hard enough towards the end of winter to keep yourself chipper, and this year it's been more challenging than most for me, but I'm starting to feel a bit like I'm coming out of a long, dark, miserable tunnel, and I can finally see a glimmer of light at the end.
My Mum just spent the last week with me down in Melbourne, which was lovely, and buoyed my mood immeasurably. It's nice to be looked after for a while. We gossiped, and shopped, and got our nails done, and played with my best friend's baby, and ate cake and cooked and saw movies, and it was just bliss.
I'm getting a bit of assistance to get my sleeping habits back under control, which is helping me feel a bit more emotionally stable, and work's finally starting to feel manageable again too.
I guess that's really the secret of keeping yourself going when all you want to do is crawl into bed and pull the covers over your head: concentrating on the things that make you happy.
For me that's been the spring blossoms in the trees, the chance to spend time with my wonderful Mum, waking up to text messages from my husband saying he loves me, brightly coloured accessories, and kitty kisses from Suki.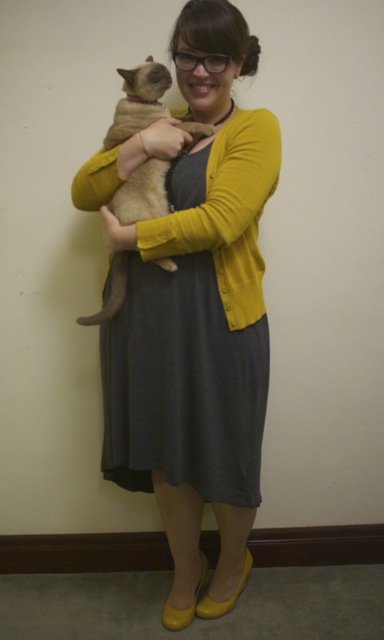 What makes you happy when you're down?