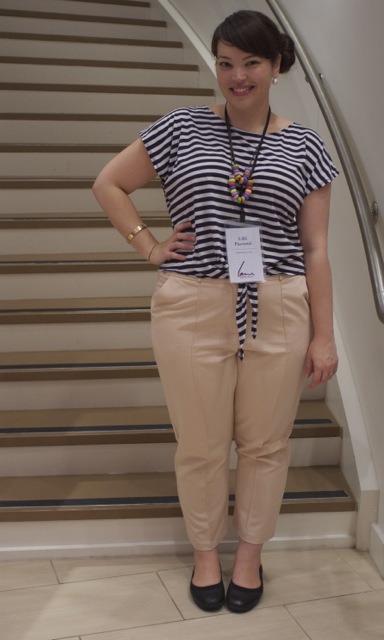 Top: Urbane @ Myer
Pants: Asos
Shoes: Easy Spirit
Day three at the Full Figured Fashion Week was a busy one with back to back events that started with breakfast at Lane Bryant's flagship store in Manhattan.
When I was visiting in April I didn't get the opportunity to drop in to visit one of the US's most recognisable brands for plus size women, so it was great to be able to wander about – danish in hand – and check out their wares in person.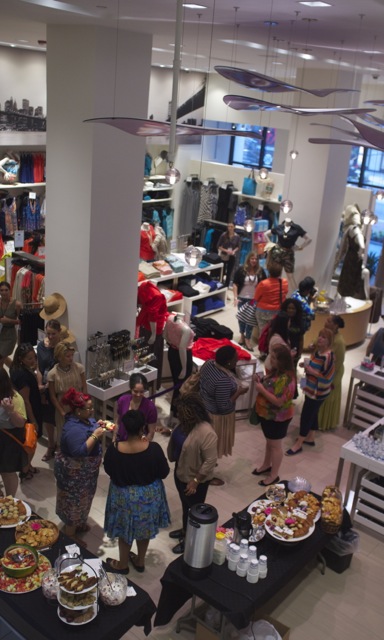 Lane Bryant is a spacious, airy and well-designed shop front with covetable change rooms and a great approach to merchandising. It's definitely a welcoming space and they have a huge range of fashion to choose from; from t-shirts and casual wear, suits, lots of maxi-dresses, and even a decent range of activewear.
Upstairs they have a huge range of the Cacique lingerie line.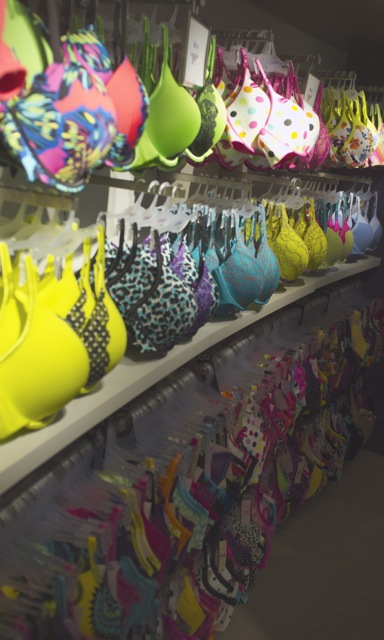 I was a bit disappointed not to find much in my size in amongst this riot of bright colours and prints, but was amazed to see such a range of fun young bras and panties available in plus-sizes. For the grown-ups Lane Bryant also does a beautiful range of more elegant pieces in the Cacique range.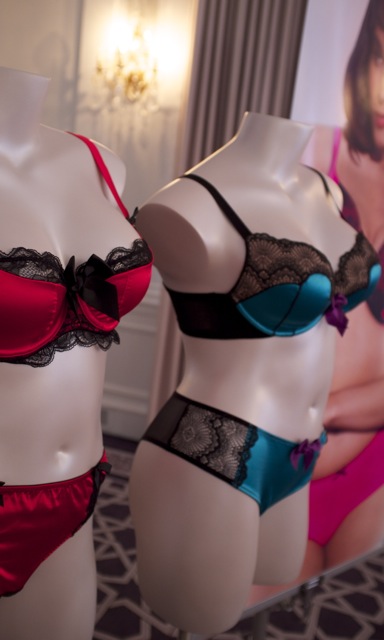 I particularly love that red set.
After our breakfast we headed back to the FFFWEEK headquarters at The Affinia Hotel to hear what Lane Bryant had in store for us for the upcoming season.
If you follow me on Twitter you might already know that Lane Bryant's keeping on-trend  with prints featuring bold geometric lines, polkadots, plaids and chevron prints in a colour palette of monochrome or fiery red, deep blues and leafy greens. They're talking about using more textured fabrics, and details like chunky gemstones and lace appliqués, and also embracing sequins (hurrah!) and flocking.
I'm excited by what I'm hearing, so I'll be keeping my eyes peeled on the website to see what comes up as the new seasons roll out.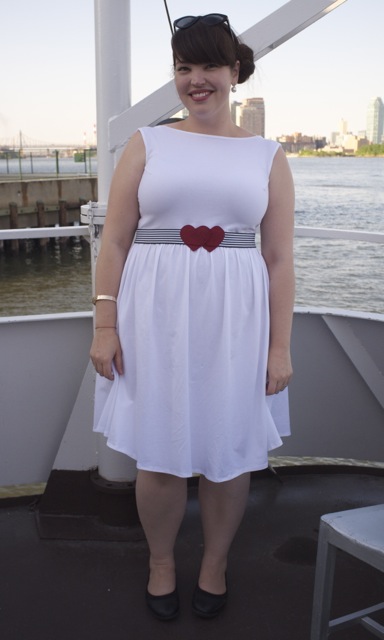 Dress: Asos (remixed)
Belt: I Will Fly
White Cruise is consistently the most popular event on the FFFWEEK schedule every year. It's an opportunity to get frocked up (in all white, naturally) and hit the dance floor of a cruise boat while the gorgeous backdrop of New York's skyline slips past in the distance.
I was so blown away by some of the amazing outfits put together by the other attendees – people really go all-out, and I have to admit I felt a little underdressed in my little cotton sun-dress from Asos. It was a cheap buy – around the $40 mark – and needed some major dress-surgery to make it fit, but I have a remix-project in mind when I get it home.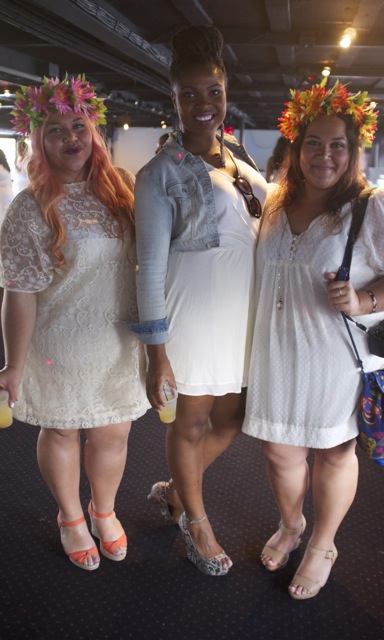 Fellow Antipodeans Siki-Lou, Tash and Mele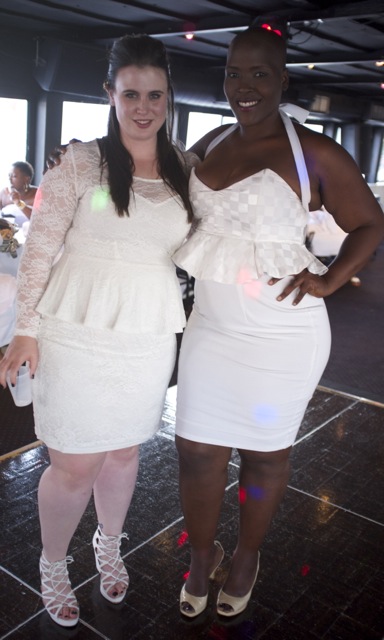 Melbourne blogger Ashley Rose in a dress custom-made for her by City Chic with the model Nassali Kiggundu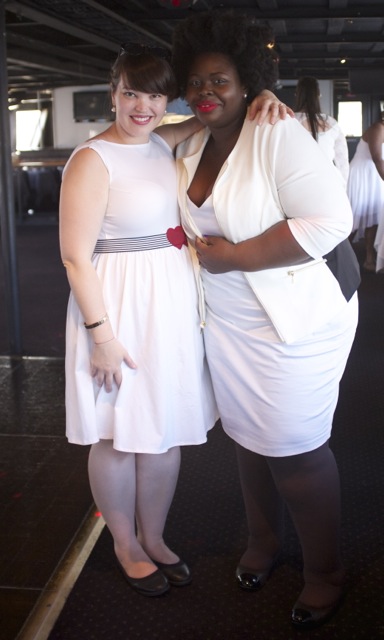 Me, with the gorgeous Gaelle from The Curvy and Curly Closet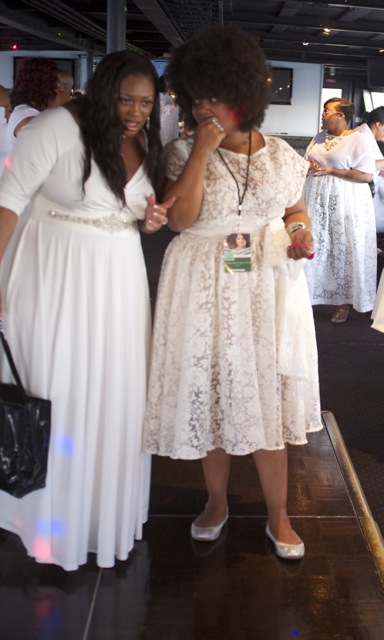 Marie Denee from The Curvy Fashinista was wearing a sheer lace dress from Jibri which has rocketed to the top of my lust list.