Dress: Asos
Belt: DIY
Shoes: Forever New
You know that you probably Have A Problem when you're able to identify a stranger's clothing by brand, and you know exactly how much it cost, whether it came in your size, and what other colours it was available in.
Earlier last week one of the new interns at work came by my desk, wearing a great rust-coloured dress. I knew it was an Asos dress. I'd seen in online, and had dismissed it as simply "nice". I was wrong. It wasn't nice; in person it was GREAT, and the moment she turned her back I went onto Asos to discover that apparently I'd been the only person hadn't seen its potential and it had sold out in a all sizes and colour incarnations. Bummer.
Sometimes shopping online is simply like that. You don't realise how good something looks until you seeing it sashaying down the street on someone else's back.
This dress was the same.
On the Asos website it's OK. It's a midi length dress, cotton jersey, with a ballet wrap front.
I saw the dress pop up in the "New Items" section months ago, and I didn't really give it a second look. I have a full bust, so I don't always have the best luck with wrap fronts, and cotton jersey isn't always the most flattering of fabrics.
Then I saw it walking down the street in front of me.
The girl wearing it looked so effortlessly chic. The fabric was obviously heavier than I'd imagined (closer to  the kind of jersey you find in leggings than the kind you find in t-shirts) and the cross-over bust sat high enough to be elegant and modest. I wanted it.
And of course, it had sold out.
So I'd been stalking the product page for six weeks, and lo and behold Asos re-released the dress in a range of new colours.
To be honest, I'd have preferred the original black, but the blue has its charms, too.
I wore it with my DIY'd velvet belt, a spangly pair of earrings, and some sparkly flats, and I felt gorgeous, but comfortable all day.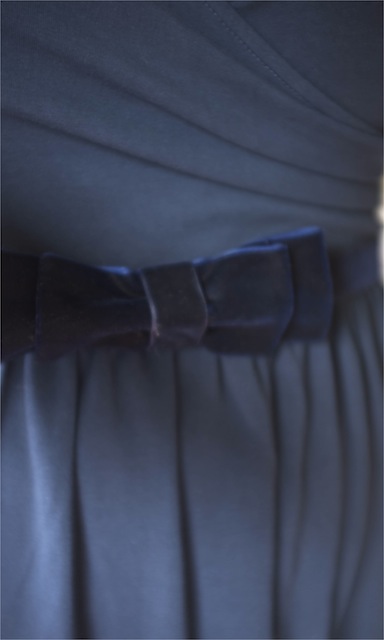 Belt: DIY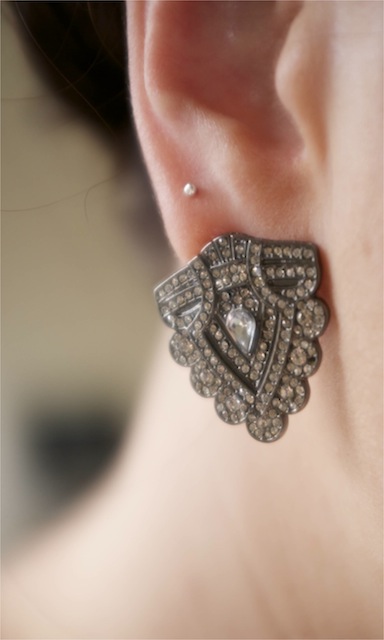 Earrings: Lovisa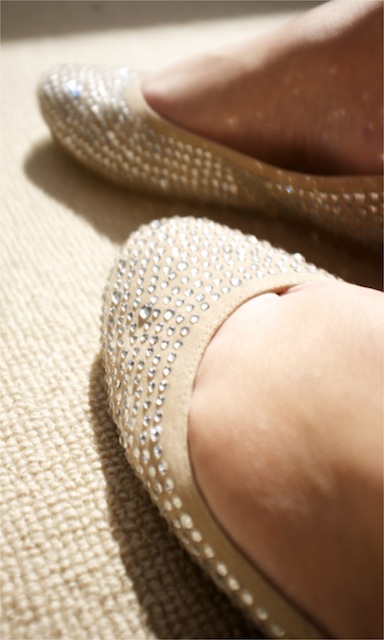 Shoes: Forever New