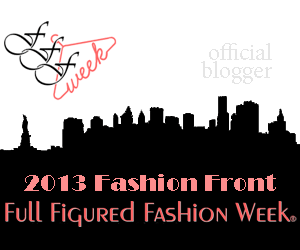 So here's something else very exciting that happened when I was away.
In 2009 I was a brand newbie blogger in a plus-size fashion world was just starting to take off in a big way. I was invited to participate in what was probably the world's first fashion festival that catered specifically to bigger bodies, but America was a long way away and I was licking my wounds after an excruciating breakup, so I wasn't able to attend.

This year Full Figured Fashion Week celebrates its fourth birthday, and I'm absolutely delighted to be able to announce that I'll be front and centre for the festivities as part of a collective of specially chosen bloggers than include fellow Aussies Danimezza and Ashley Rose.
What this means is that I'll be able to bring you all the exciting news about up-and-coming  designers and trends, show you lots of pretty new things, and introduce you to some of the big movers-and-shakers in the industry.
What is also means is that – ridiculously – just days after returning from the States, I'm now madly saving up to go again in less than two months. (I really could have planned that better!)
The Sophisticate will still be in New York at that point, so accommodation's covered, but to help with flights and incidentals I'll be having yet another big eBay sale in the next few days, so watch out for that.
Because I haven't accepted advertising on Frocks and Frou Frou, I don't really feel comfortable asking companies to sponsor me for the event, so instead I thought I'd put a call out to you guys. Will you help me get back to New York, so I can share the wonders of Full Figured Fashion Week with you?
I've set up a "donate" button with PayPal (just click the image above), and every teensy little bit will help, but I thought as an added incentive if you donate $10 or more I'll put you into the draw to win one of three thank-you packages made up of some of my favourite DIY/Remix projects.
 A cardigan remixed with sequin heart elbows
A ribbon bow belt in your choice of colours (depending on availability)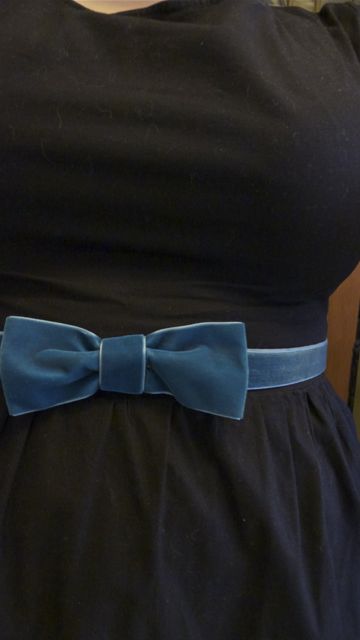 A polymer bead necklace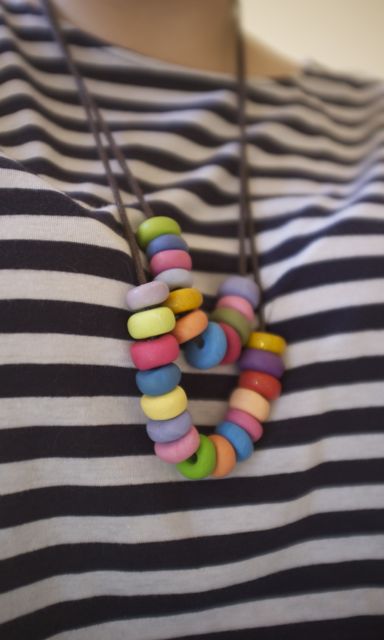 The competition will close on the 1st of June.
To whet your appetite for the festival, make sure you check out the other bloggers from the Fashion Front: