Hey, you like this skirt?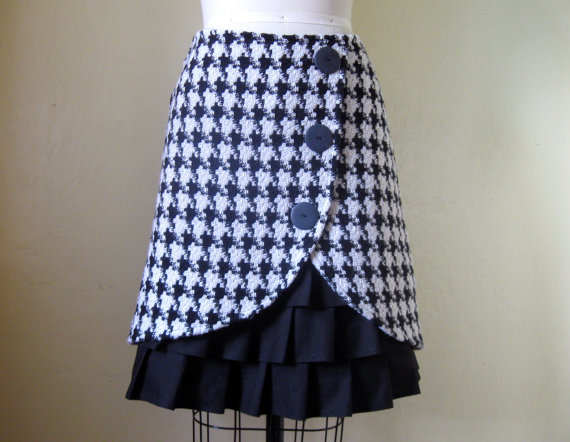 How about this one? You like this one?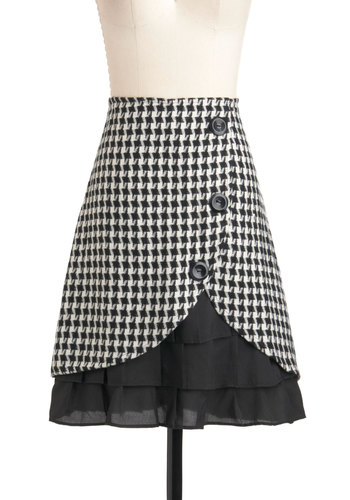 Oh, what? You think it's the same skirt?
Yeah, so did I. That's why earlier this week I emailed the lovely Loni at Love To Love You, to congratulate her for signing up with Modcloth.
Only apparently that's not what happened.
I dealt with Loni back in mid 2010, when I spotted her amazing ruffle skirts. I'd never seen such a cute and innovative style before, and straight away commissioned her to make one to fit me. I knew she preferred to use natural – and if possible, vintage – fabrics (less impact on the environment), and that her skirts were often one of a kind. Which is why it probably should have rung alarm bells when I saw the "Stylish As Cancan Be" skirt on Modcloth was mass-made from acrylic fabrics.
Loni's such a gentle soul that when I emailed her to tell her about the Modcloth skirt she said "Oh well, it's sold out – at least that means I doing something right". Her major concern was that it might have been made in a third world sweatshop. Yep. That's right. The fact that she'd had her very original and recognisable design from which she makes her living stolen out from under her mattered less to her than the fact that someone might be getting paid unfair wages to produce a product she'd created.
Not cool.
On their website Modcloth states they have a commitment to original design; that "Our designers and suppliers guarantee that they have full legal ownership and copyright to their designs. When items are accused of being direct knockoffs, we investigate the allegation and remove the item from our site if we determine there has been a breach in contract."
I'm hopeful that Modcloth has unwittingly bought this design from a less ethical third party, as their reputation for discovering and nurturing indie designers is legendary, but last I heard Loni was still waiting for a response.
Not cool at all.
ETA: Modcloth has now pulled the skirt from their website, so are presumably investigating their source. Credit to them for doing this – I wish all shops followed through as ethically in the case of plagiarism accusations.